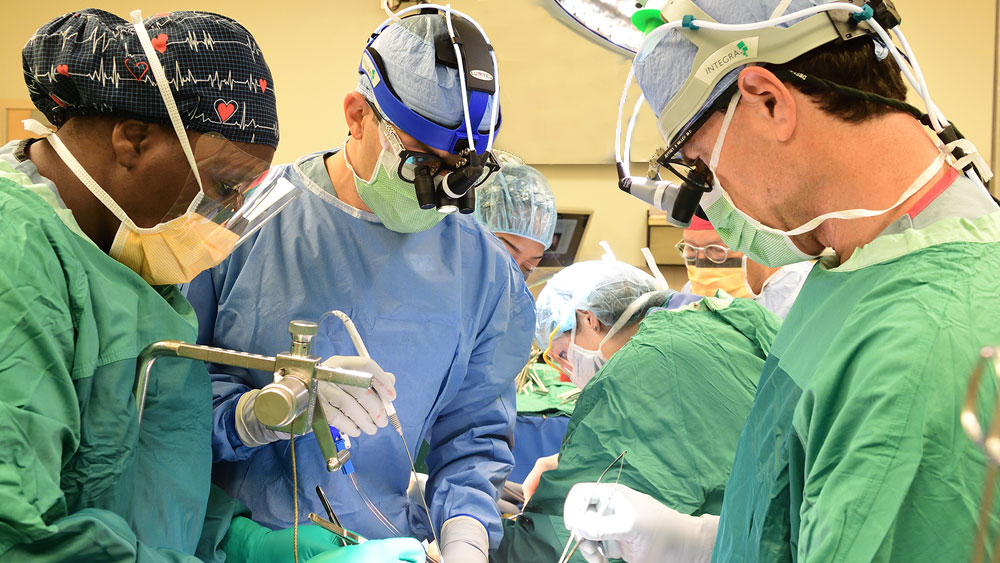 The general surgery residency of the Emory Department of Surgery is a five-year, ACGME-accredited program approved for nine categorical positions and five non-designated preliminary positions. Residents have the option of doing just the five years or incorporating an additional one to two-year research sabbatical. They may also pursue such advanced degrees as an MBA, MPH, Masters of Science in Clinical Investigation, or a PhD.
Emory Surgery is a component of the Woodruff Health Sciences Center of Emory University, which includes the Emory schools of Medicine, Nursing, and Public Health; Yerkes National Primate Research Center, one of seven national primate research centers funded by the NIH; Emory Winship Cancer Institute of Emory University, Georgia's first and only NCI-designated Cancer Center; and Emory Healthcare, the most comprehensive health care system in Georgia. Being part of such a vibrant and multi-faceted campus grounds our residency program in a stimulating culture of synergistic interaction and cross-collaboration.
The Emory medical community also has close ties with the Centers for Disease Control and Prevention, the American Cancer Society, the Georgia Institute of Technology, and other research institutions throughout the state and nation.
Clinical Skills Development and Training
We have leveraged the strength of our highly dedicated faculty and the diversity of our six training facilities to give residents broad exposure to routine, complex, and subspecialty surgical cases for a variety of patient populations.
In recent years we have expanded clinical rotations to include elective options for PGY-3s, 4s, and 5s, offering opportunities to enhance their standard experience in areas such as plastic surgery, cardiac surgery, pediatric surgery, minimally invasive surgery, rural surgery, and transplantation. Emory Surgery's emphasis on translating scientific breakthroughs into clinical application and care allows residents to become comfortable and skilled with the most up to date, innovative procedures.
Our program includes formal technical didactic education in laparoscopic skills, fundamentals of endoscopic surgery, robotic surgery, cadaver skills dissection, and anastomosis/thermal energy. To assist with skills development in these areas, Emory Surgery has its own simulation lab that is available to residents and faculty 24/7. The lab is located in the Surgical Education Office in Emory University Hospital, and its equipment includes box trainers, laparoscopic simulators, and an endoscopic simulator.
The residency program's expectation is that all categorical residents be involved in a research project throughout the five years of residency. While all residents should aspire toward some original contribution to the literature during their time at Emory, some may elect to take a research sabbatical to pursue basic science, translational, or clinical research.
For those residents interested in doing a research sabbatical, active labs are maintained in critical care medicine, immunology and transplantation, surgical oncology, vascular surgery, cardiothoracic surgery, and other fields. Clinical research in such areas as health services and surgical quality improvement, pediatric surgery, global surgery, and outcomes analysis and clinical investigation in surgical oncology are also available.
Residents are encouraged to participate in research being conducted at Emory, though upon approval and availability of funding, they may also select national or international research programs.