Greetings from Dr. Glen C. Balch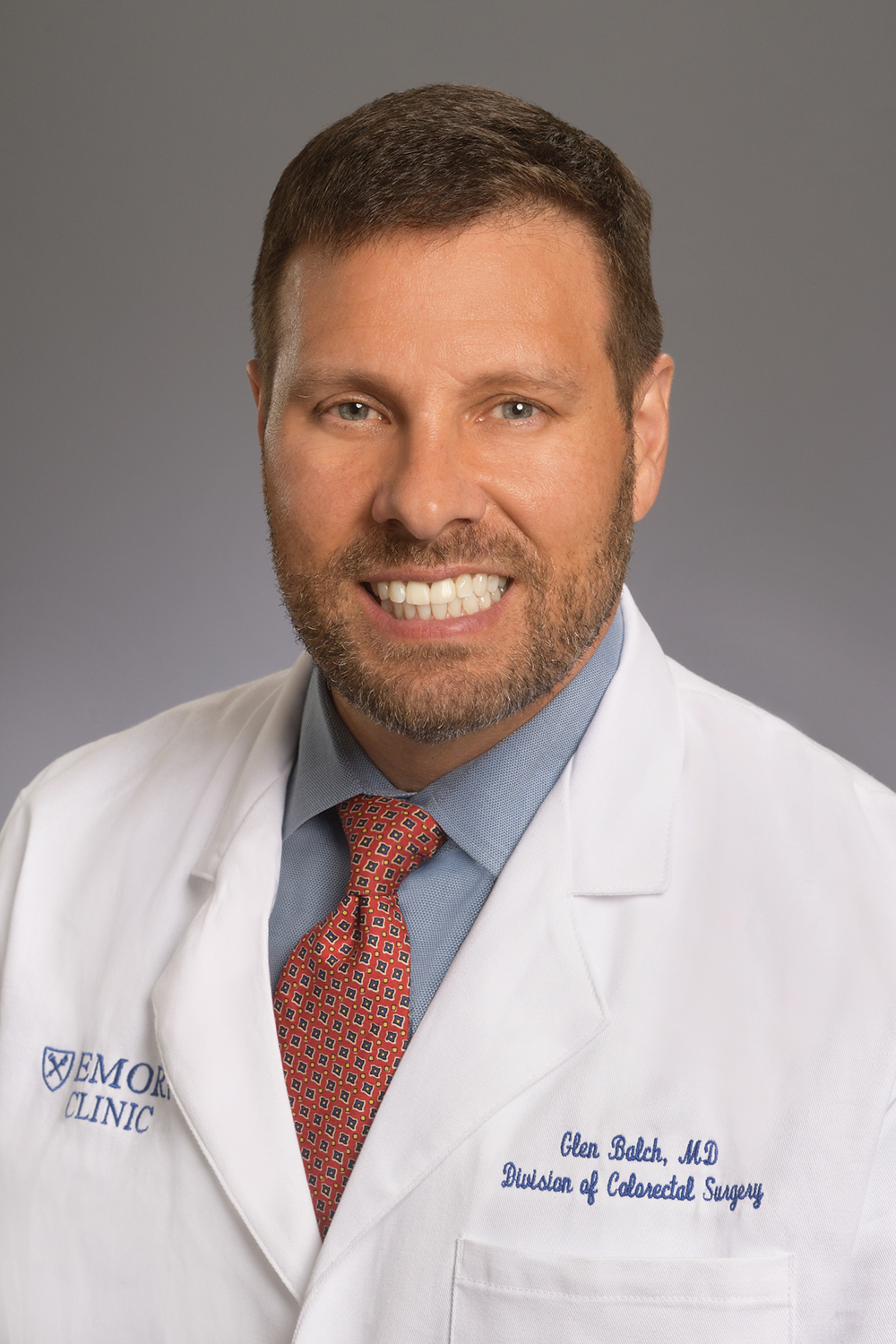 Dear Patients, Colleagues, and Visitors,
On behalf of the entire team at Emory, it is my pleasure to welcome you to the Division of Colorectal Surgery. I am delighted to be part of such an esteemed team that brings a wealth of knowledge and experience to enhance our commitment to exceptional patient care and surgical excellence. We have a distinguished background that encompasses cutting-edge clinical expertise, research advancements, and a passion for educating and mentoring the next generation of surgeons.
Our commitment to providing comprehensive and compassionate care is unwavering. We are poised to expand the frontiers of colorectal surgery, ensuring our patients receive the highest quality treatment options and personalized care plans tailored to their unique needs. We anticipate exciting advancements in clinical practice, surgical techniques, and the implementation of innovative technologies. By staying at the forefront of medical breakthroughs, we aim to improve patient outcomes, minimize recovery times, and enhance the overall experience for those seeking colorectal surgical care.
Our dedication to research and academic excellence will foster an environment of continuous learning and collaboration within our division. We are thrilled to witness the transformative impact we will have on advancing medical knowledge, contributing to scientific publications, and participating in clinical trials to drive progress in the field of colorectal surgery.
We encourage you to explore our website and learn more about the Division of Colorectal Surgery, our services, and the exceptional team. Together, we remain committed to delivering excellence in colorectal surgical care and ensuring the highest standards of patient safety, compassion, and clinical innovation.
We look forward to the transformative journey ahead.
Sincerely,
Glen C. Balch, MD, MBA, FACS, FSSO
Professor of Surgery, Emory University School of Medicine