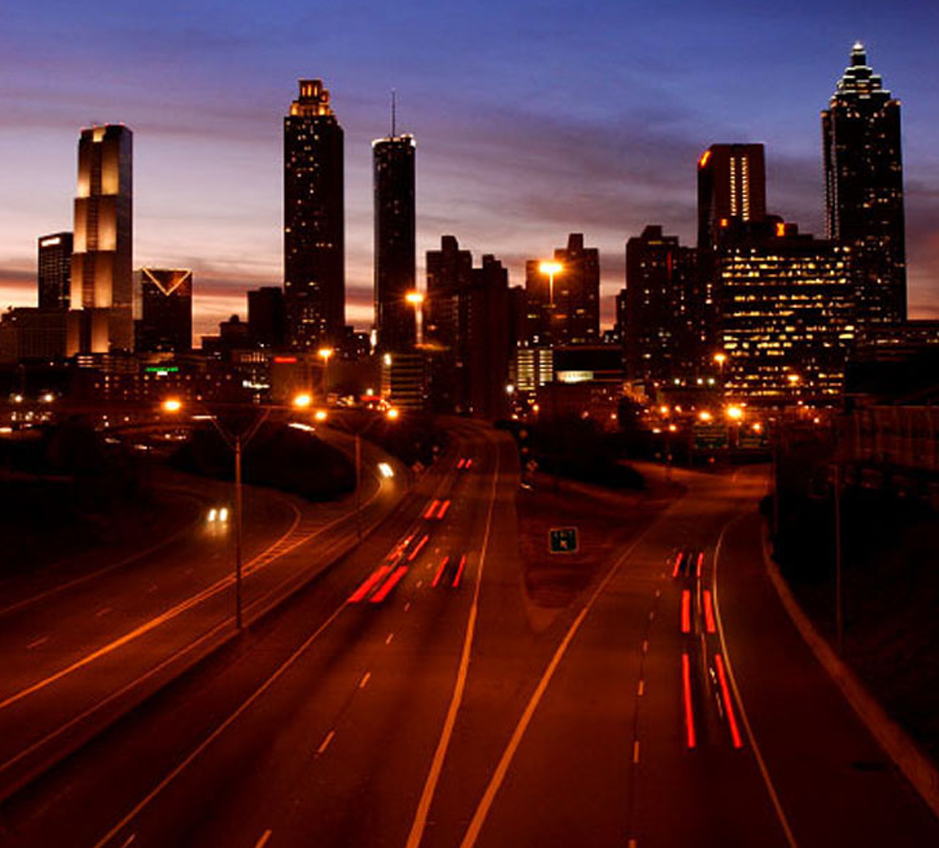 The city of Atlanta was founded in 1836 as "Terminus," the zero milepost of a new railway system to the Midwestern states. In subsequent years, Atlanta was the site of major battles and burned in the American Civil War, rebuilt during Reconstruction, spawned Coca-Cola, served as an important locus of the Civil Rights Movement, developed the world's busiest airport, hosted the summer Olympics, and was home to author Margaret Mitchell, former president Jimmy Carter, and civil rights activist/icon Dr. Martin Luther King, Jr.
Atlanta is is now home to a diverse population of 5.8 million people, and its popularity has skyrocketed in the last decade, growing to be the ninth largest metropolitan area in the nation and tenth largest economy in the nation. Atlanta is known for its cultural diversity, music, arts, sports teams, parks, and eclectic neighborhoods. The city is affordable and well-suited for families as well as young professionals. A main attraction of the city is the Beltline, a walking pathway that connects the entire city with restaurants and attractions along the way. Hartsfield-Jackson International Airport is also minutes away from Emory and Grady with easy travel in and out of the city.
Uniquely, Atlanta has reached its current stature while preserving the largest urban tree canopy of any major city in the nation, and is commonly known as "a city in a forest."
Emory University's network of affiliations throughout the city extend to its next-door neighbor, the Centers for Disease Control and Prevention (CDC), as well as The Carter Center, the NGO founded by former US President Jimmy Carter, and the world headquarters for CARE in downtown Atlanta. Emory's health care scope extends from Grady Memorial and Emory Midtown hospitals, both located in the heart of the city, to the nearby Atlanta VA Medical Center, to Emory's myriad hospitals and clinics throughout the Atlanta metropolitan region.
Visit the Emory School of Medicine's "Living in Atlanta" page for a highly detailed and comprehensive description of the city's many stimulating and unique aspects.