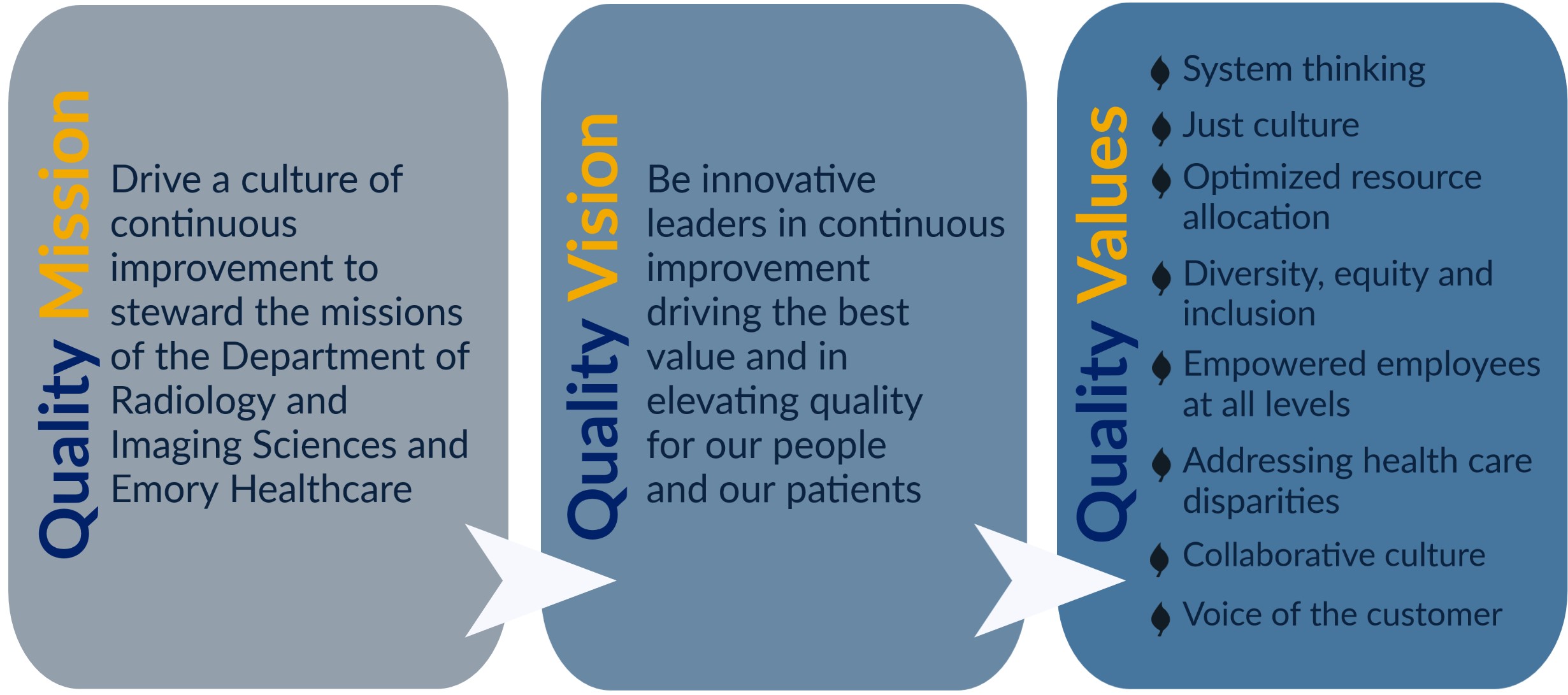 The MISSION of the Emory Radiology Quality Team is to drive a culture of continuous improvement to steward the mission of the department of Radiology and Emory Healthcare
The VISION of the Emory Radiology Quality Team is to be innovative leaders in continuous improvement driving the best value to elevate quality and safety for our people and our patients.
We VALUE system thinking, just culture, optimized resource allocation, diversity & inclusion, empowered employees and faculty, addressing healthcare disparities, collaborative culture and the voice of the customer.
In doing this work, we consider the alignment of Emory Radiology's mission, vision, and values with those of Emory Healthcare and the Woodruff Health Sciences Center.