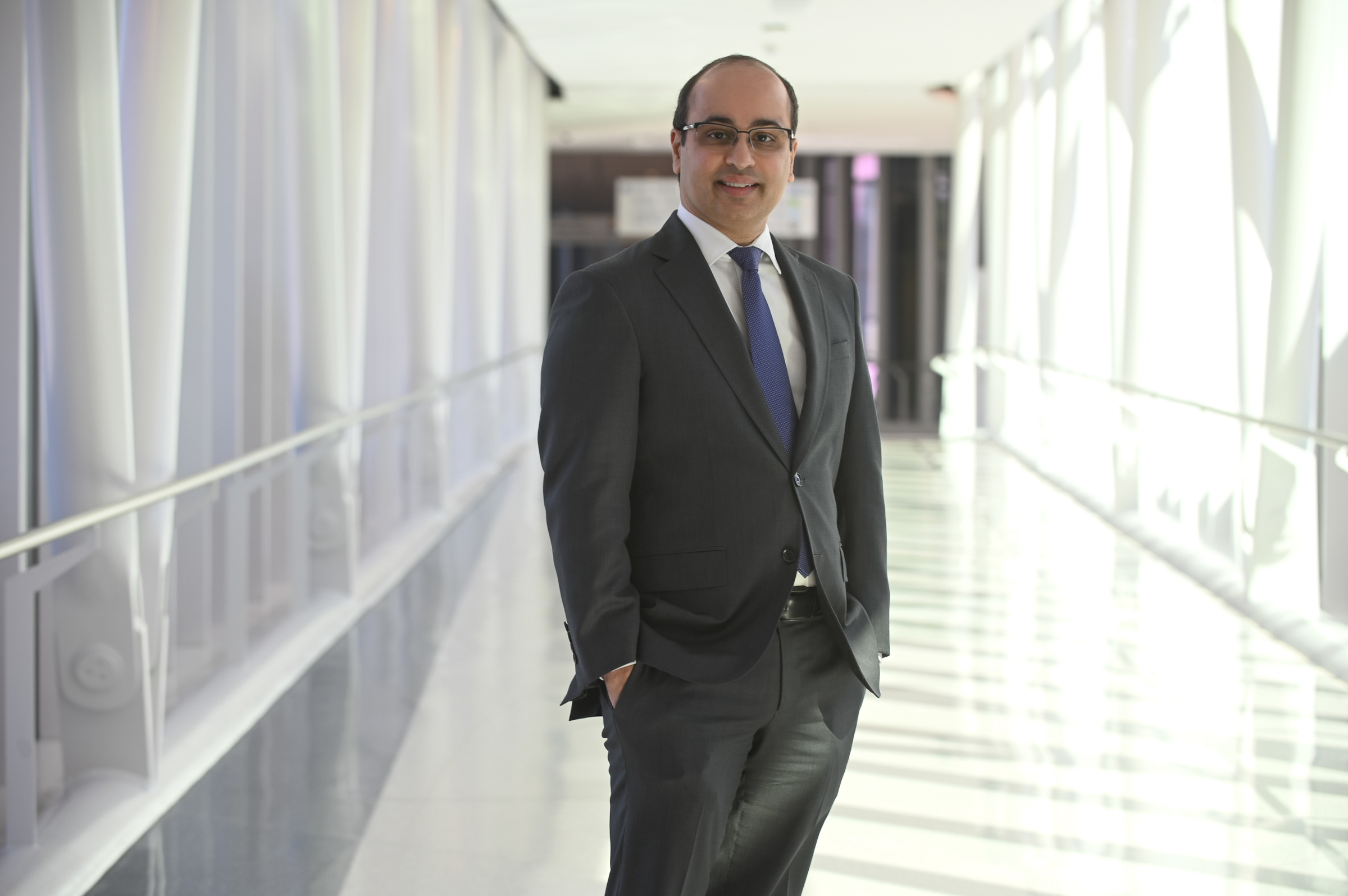 Welcome to the Emory Department of Radiology and Imaging Sciences! Emory Radiology has a longstanding commitment to excellence and innovation across all academic missions and is renowned for our outstanding clinical care, robust educational programs, and groundbreaking biomedical research.
Yet by far, our department's greatest strengths are our people and our exceptional collaborative, collegial, and supportive culture. Emory Radiology has a diverse and inclusive ethos purposefully built over many years through attracting top talent globally and through continuous investment in our people. The result is a departmental ecosystem that fosters inquiry and boundary breaking, a dedication to enhancing the health and well-being of our patients and our people, and a passion for advancing the field of radiology.
We are a fearless department ready to tackle any challenge. In 2022 alone, we navigated the departure of our longstanding and beloved department chair Dr. Carolyn Meltzer, a conversion to Sectra PACS, and a transition of Emory's electronic medical record system to Epic. All of this occurred against the backdrop of a persistent global pandemic, a rapidly expanding health-care system, and an exceedingly challenging labor market.

Still, there has never been a more exciting time to be part of Emory Radiology. 2023 brings the opening of the incredible Health Sciences Research Building II (affectionately called HSRB-II), which will house the Center for Systems Imaging Core as well as numerous imaging sciences labs. Also new in 2023 will be Emory University Hospital Midtown's state-of-the-art Winship at Emory Midtown facility. Emory University will continue its massive investment in artificial intelligence (AI) through the AI Humanity initiative, of which Emory Radiology is a major partner. Indeed, the Department of Radiology and Imaging Sciences is well positioned to lead and collaborate across all academic missions.
There is much work ahead, including creation of a new strategic plan, and a redoubled commitment to engage and develop the tremendously talented people in our department to drive us toward realizing our shared vision. I look forward to it all.
Amit M. Saindane, MD, MBA
Professor, Radiology and Imaging Sciences and Neurosurgery
Emory University School of Medicine
Record of Excellence
Our department has an impressive range of accomplishments, accolades, and areas of excellence. Learn more by reading our biennial reports: