The Emory Nuclear Medicine Residency Program is dedicated to instilling trainees with the highest standards in nuclear medicine education, research, professionalism, patient and family-centered care.
We are committed to recruiting and mentoring a diverse group of trainees who will develop into dynamic leaders in the field. We strive to foster an inclusive culture that integrates innovative research with clinical nuclear medicine of the highest quality.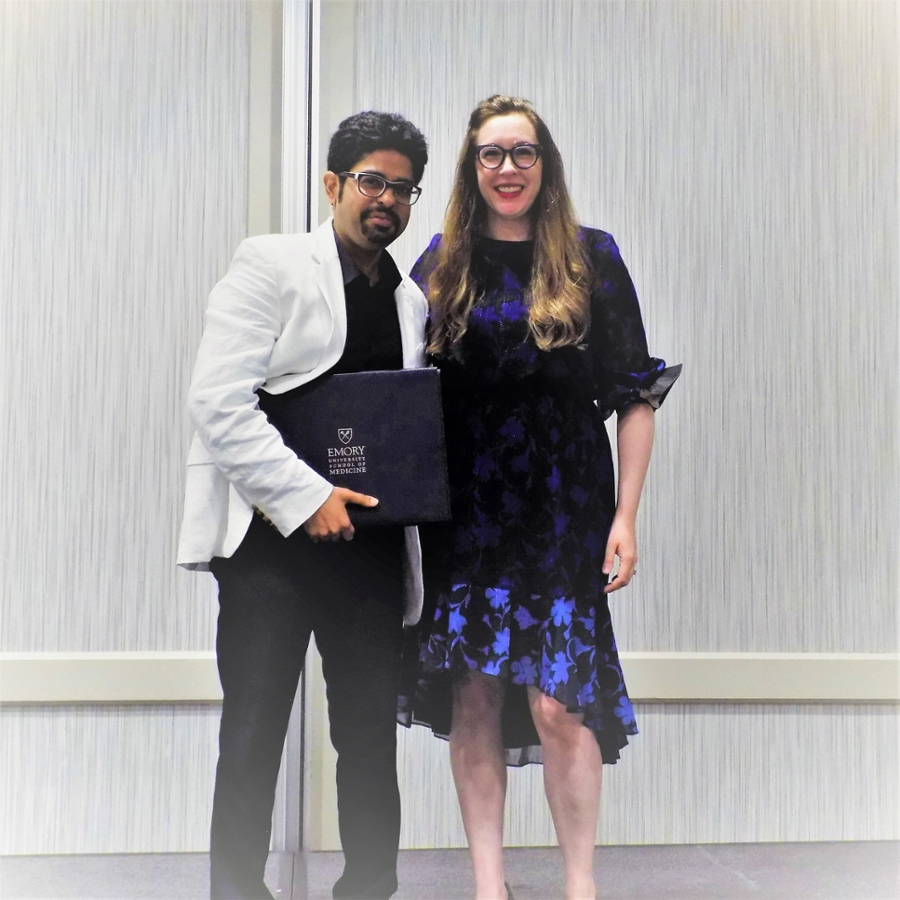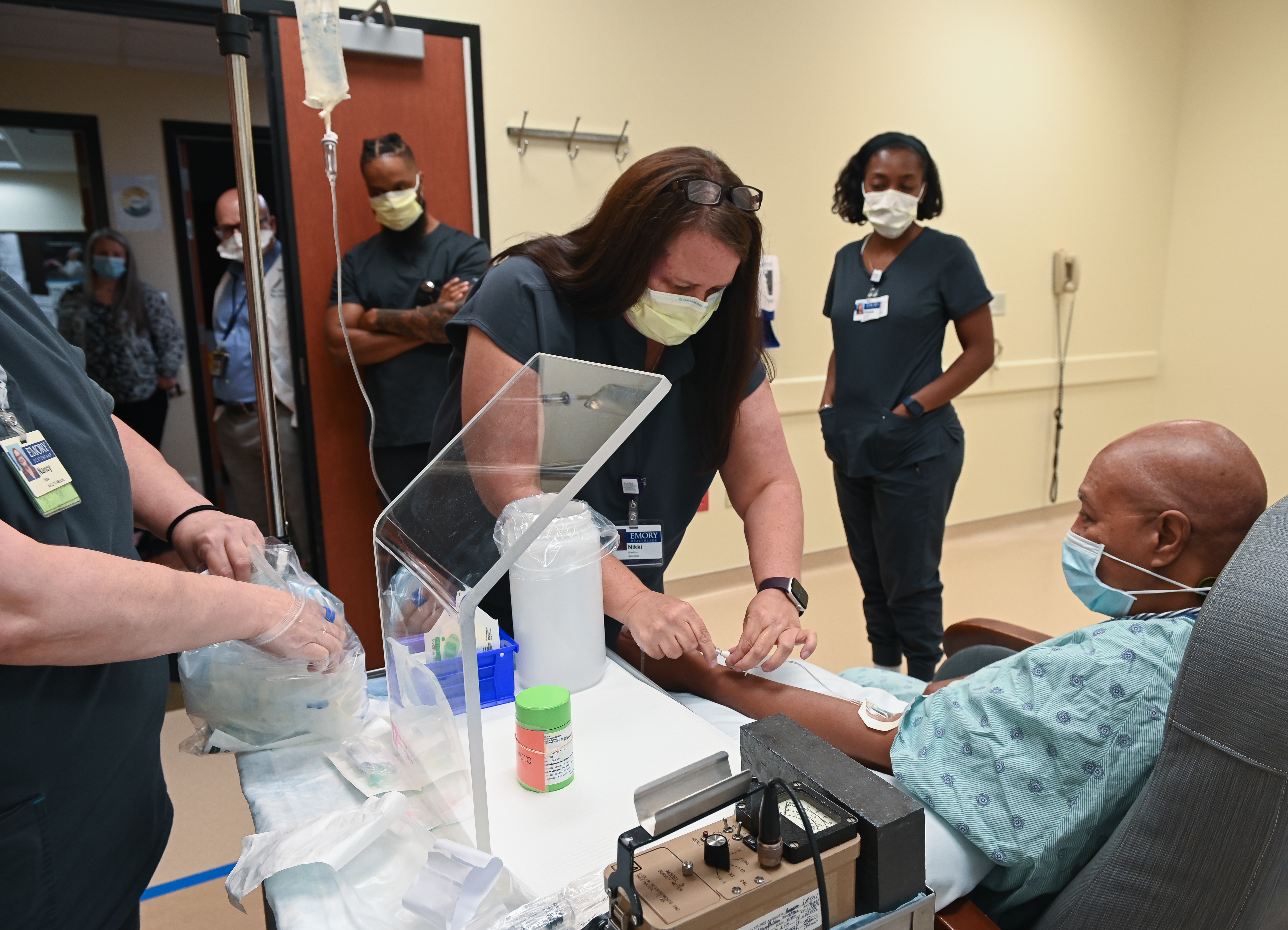 Emory offers a comprehensive experience in adult and pediatric nuclear medicine, with an emphasis on molecular imaging and complex radionuclide therapies. Emory is a leader in nuclear medicine innovation and has acquired a GE Signa PET/MR. The program has faculty who are committed to education and a robust didactic lecture series and also provides other educational opportunities including journal clubs, systemic quality improvement projects, "stump the attending" conferences and some resident/fellow led lectures. Research opportunities abound.
Our program offers diverse clinical experiences at multiple hospital settings. Preference is generally given to those who have trained in internal medicine or radiology, but training in nuclear medicine alone could be considered for qualified applicants. Those who have completed an ACGME-accredited residency program in a non-imaging specialty may complete the Nuclear Medicine Residency Program in two years, and those with prior ACGME-accredited diagnostic radiology residency training may complete the program in one year. For those who have ABR certification, they will be eligible for special competence certification in Nuclear Radiology.
All successful applicants will be eligible for certification by the American Board of Nuclear Medicine (ABNM). Emory is dedicated to fostering diversity.
Program Director: David C. Brandon, MD, Associate Professor of Radiology and Imaging Sciences
Emory University Hospital is a 439-bed hospital based on Emory's Clifton Campus and serves as the flagship teaching hospital for the Emory University School of Medicine. Emory University Hospital Midtown (formerly known as Crawford Lung Hospital) adds rich dimensions to the patient demographics seen at the Clifton Campus. Grady Memorial Hospital is a 900-bed county hospital with a very active nuclear medicine service and recently updated equipment. The Atlanta Veterans Affairs Medical Center is located adjacent to the Emory University campus. All institutions feature state-of-the-art equipment with advanced hybrid imaging using PET/CT and SPECT/CT instruments. Emory University Hospital is the first facility in Georgia with a GE Signa PET/MR, which offers 3.0T whole-body MR and time-of-flight whole-body PET by a single, integrated scanner.
Diverse patient populations receive outstanding care at the eleven hospitals and numerous outpatient clinics within the Emory Healthcare system. These include pediatric patients at Children's Healthcare of Atlanta at Egleston and Hughes Spalding, military veterans at the Atlanta VA Medical Center, and elders at Emory University Hospital at Wesley Woods. Emory serves both city and suburban populations and draws patients from across the Southeast and even around the world to Winship Cancer Institute, a National Cancer Institute-Designated Comprehensive Cancer Center. Thus, trainees experience patients with a broad range of both common and uncommon conditions.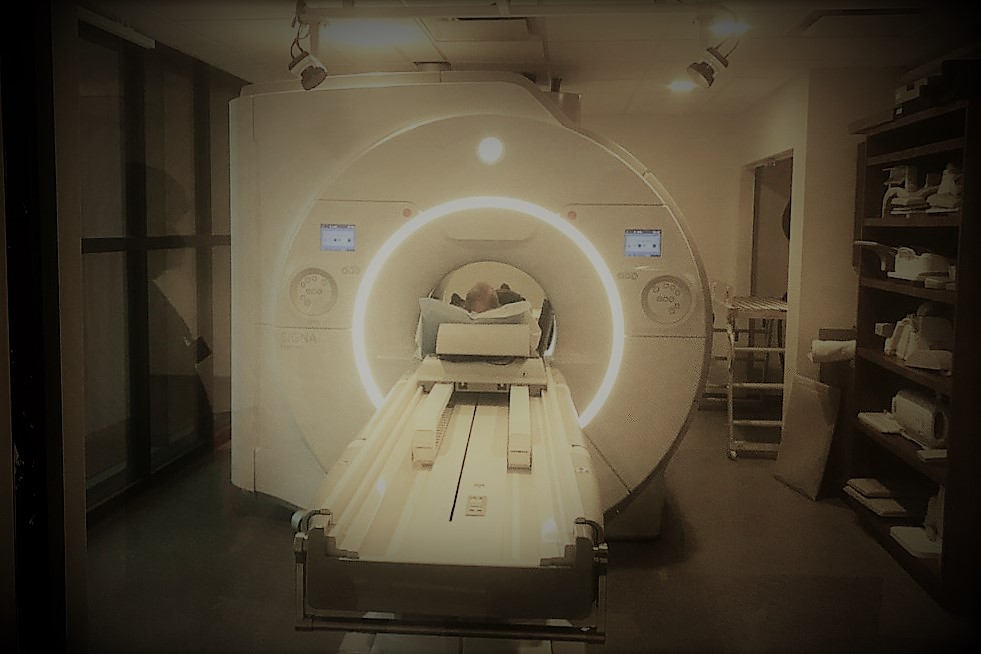 The equipment at the Emory University-affiliated nuclear medicine facilities includes state-of-the-art imaging and computer systems. Each institution has several imaging systems including SPECT and SPECT/CT and specialized computer facilities. Emory has a PET Center, including three PET/CT scanners as well as PET/CT instruments at Emory University Hospital Midtown, Grady Memorial Hospital, and the Atlanta VA Medical Center. Emory has also is the only place in Georgia offering integrated imagin via a GE Signa PET/MR.
Additional research instruments include one high-resolution brain PET scanner, a microPET/CT preclinical scanner, a multispectral in-vivo fluorescence imaging system, and a cyclotron located at the Center for Systems Imaging at Wesley Woods.
Research opportunities are available for fellows in both clinical and basic research. Research is required and is tailored to the individual's long term goals. Research facilities include state-of-the-art cyclotron and radiochemistry services, animal imaging research laboratories utilizing PET-CT, and a wide variety of other resources.
The division is integrally involved in research conducted by Emory University School of Medicine faculty, and closely collaborates with colleagues in the departments of Radiology and Cardiology as well as in the Winship Cancer Institute, a National Cancer Institute-Designated Comprehensive Cancer Center. Currently, there are active clinical research programs involving new PET and single-photon radiotracers and many other projects involving translational medicine.
The program has a robust didactic lecture series and also provides other educational opportunities including regular journal clubs, systemic quality improvement projects, "stump the attending" conferences as well as occasional resident or fellow led lectures. There is intensive nuclear physics, computer techniques and radiochemistry instruction as well as instruction on CT and MRI physics. Distinguished guest lecturers on important topics from other disciplines and within the field are also scheduled within the nuclear conference schedule from time-to-time. In addition, the Department of Radiology and Imaging Sciences hosts an exceptional departmental Radiology Grand Rounds series.
Applicants must complete or have completed at least one year of ACGME-accredited postgraduate training in a clinical specialty such as internal medicine, transitional year, or surgery.
Applicants should apply only via ERAS. There is no benefit to calling or sending additional emails to the faculty or program leadership including the program coordinator as these communications may impart bias. We are deliberate about fairness and an in-depth and holistic review of all applications with specific attention to applicant's fit with our missions of clinical excellence, intellectual curiosity and the privilege of patient care.
Please direct questions about the program to
David Brandon, MD
Program Director
Associate Professor
Department of Radiology and Imaging Sciences
Division of Nuclear Medicine and Molecular Imaging
1364 Clifton Road NE
Room BG03C
Atlanta, Georgia 30322
Ranitta McDowell
Program Coordinator
Phone: (404) 778-2626
EMORY UNIVERSITY IS AN EQUAL OPPORTUNITY EMPLOYER
THE ROBERT W. WOODRUFF HEALTH SCIENCES CENTER