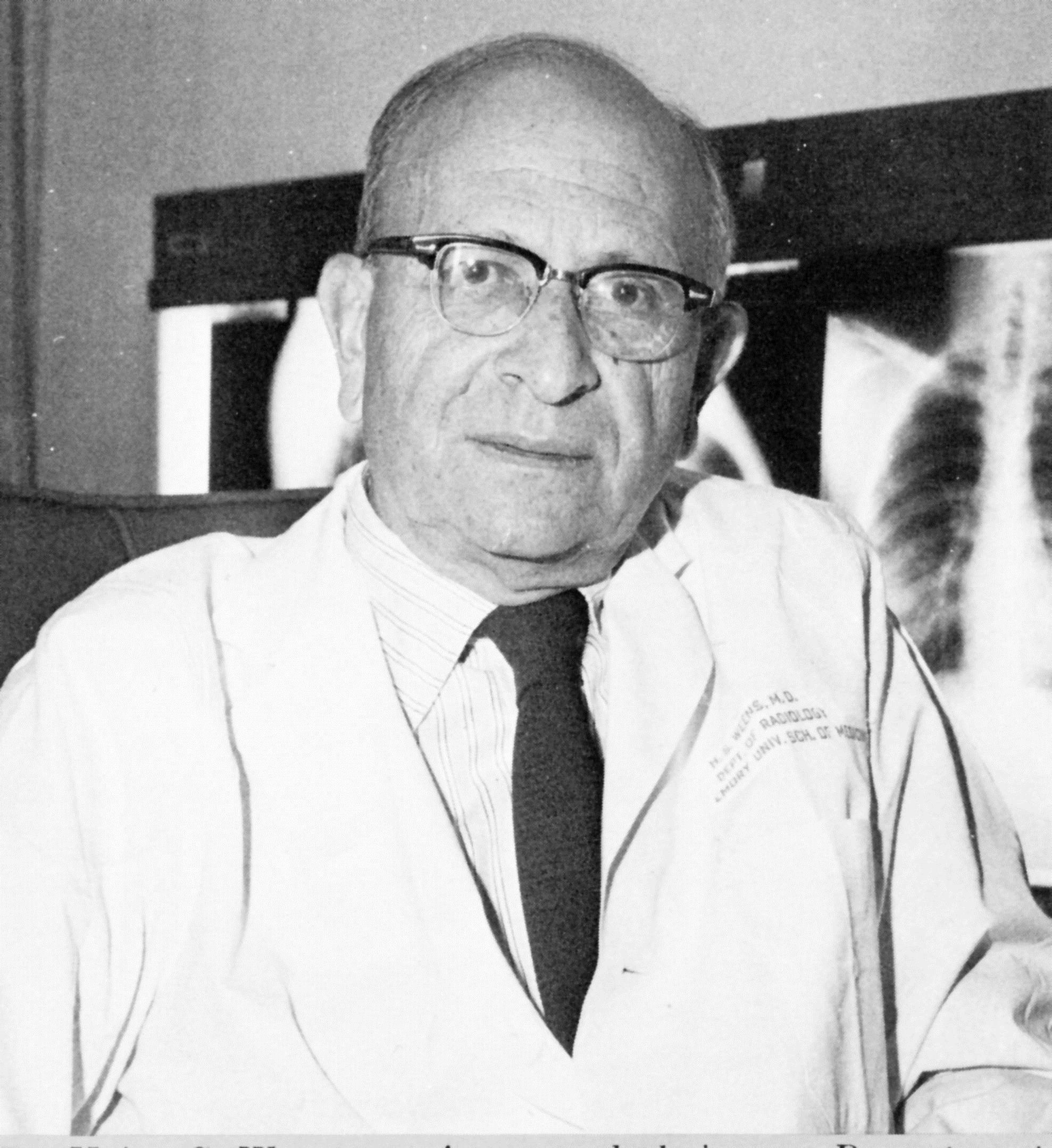 Visionary scholar and leader in the development of radiology at Emory
In the Beginning
For centuries one of the great challenges in the practice of medicine was to see into the human body without cutting it open. Like so many breakthroughs in medicine this had to wait on advances in scientific knowledge and developments in technology. This revolutionary "window into the human body" opened up with the discovery of "a new kind of rays"--or x-rays as we know them today--in the year 1895 in a physics laboratory in Wurzburg, Germany. When the news of this discovery and the ability to producepictures of the interior of the human body spread around the world a great revolution in medicine began. Even after 115 years the revolution continues with many advanced forms of imaging providing a foundation for modern medicine and healthcare. However, it is the early years during which radiology at Emory developed not only to serve the Atlanta community but to provide academic leadership for the country that we revisit here. Our specific focus is the 40+ years of the highly regarded "Weens Era." This is when the development of radiology at Emory and Grady Memorial Hospital was under the leadership of Heinz Stephen Weens, MD.
The Journey to Emory
Like x-rays, which would be his life's work, Heinz Weens came from Germany. Born May 12, 1912 in Berlin, he studied at the Universities of Berlin, Heidelberg, and Berne, receiving his MD from the University of Berne in 1937. Perhaps a life-defining event was the opportunity to take an elective course in roentgenology (radiology) early in his medical education in Germany. He came to the United States in 1938 for an internship in Chicago and then to Piedmont Hospital in Atlanta for additional medical training. It was at Piedmont Hospital that the radiologist with whom he was working stimulated his interest in radiology. In 1940 he left Piedmont and joined Grady Hospital as Atlanta's first x-ray resident in training under Dr. Paul Elkin.
A Rapid Immersion into Atlanta X-ray
Early in Dr. Weens' residency program Dr. Elkin left Grady for private practice and the radiologist at Piedmont Hospital went into military service, leaving only the young resident to provide all of the x-ray coverage at both Grady and Piedmont. The long days and nights--sometimes 18-20 hours--that he devoted to this work demonstrated his commitment to insuring that patients received appropriate medical service. This work ethic prevailed throughout his long career. This was at the time when radiology was in its infancy and consisted of rather basic x-ray procedures. This is what made it possible for a young physician with limited training to provide quality service for so many patients. Recognizing that there was much more to learn, especially to move into the future, he arranged to go north to Boston for a couple of summers for additional training--first at the Brigham and then at Massachusetts General Hospital--completing his residency in 1944.  
Radiology Comes into Its Own
In these early days x-ray was an activity within the surgery department. In 1946 Dr. Weens was given the appointment of Associate in the newly formed Radiology Department where in 1947 he became Professor and Chair of the department. It was in 1960 that he became the Charles Howard Candler Professor of Radiology. Now with radiology established as a department and recognized as a significant medical specialty, the new chairman was in a position to develop it into an Emory department with national significance. This he was to do through a comprehensive program with emphasis on education and training, research and development, and high-quality clinical medicine.

The Elements of Radiology
Radiology is a synergistic composite of two major elements. One is human and the other is technological. Radiology is different from other medical specialties because of its complete dependence on technology and equipment to produce images. The advances in radiology over more than a century have depended on scientific discoveries, inventions, and the development of technology that would open up more of the human body for visual exploration by the physician. The discovery of x-radiation and its immediate application to imaging the human body was one of the major landmarks in medical diagnosis.
As remarkable as the early x-ray images were, much within the body, especially signs of disease, remained not visible. Dr. Weens understood the possibilities and positioned Emory to be a home for innovation in radiology.
The second element radiology requires is physicians with the education and training to use the increasingly complex imaging methods. If Heinz Weens was asked what brought him the greatest satisfaction in his career, he undoubtedly would have said the education and training the department  provided. Dr. Weens intentionally developed a faculty of leaders in the evolution of both the practice and teaching of radiology, leaders with national recognition for their contributions to the profession. We now meet some of those pioneers.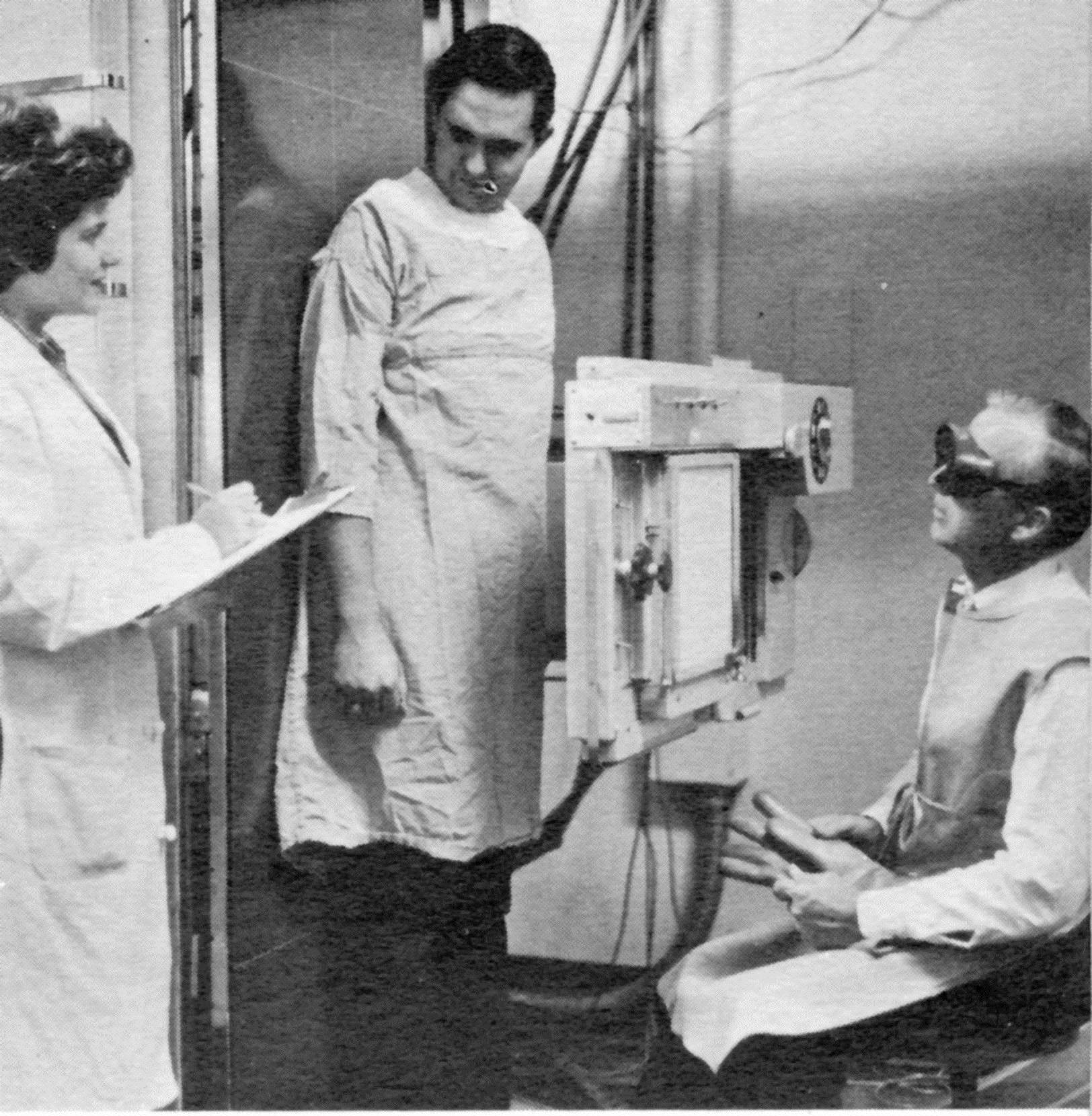 The pioneering partner
Ted Leigh, a son of the south born in Oxford, Alabama in 1911 and a graduate of the Emory University School of Medicine in 1938, was a true partner in the development of radiology at Emory. After serving in the Medical Corps of the US Army during World War II he completed a residency in radiology at Columbia-Presbyterian in New York. He joined the Emory faculty in 1948 for a career concluding with his formal retirement at Emory in 1980, but then followed by another 19 years as a part-time radiologist, mentor, and teacher at Grady Memorial Hospital. During this 50-year career Dr. Leigh served as Director of Radiology at Emory Hospital until 1973, when he became Director of Residency Training which concluded with his retirement in 1980. The leadership provided by Dr. Leigh extended beyond Emory and Atlanta to the national level where he served as either president or vice-president of the three major radiological societies. Beyond medicine and radiology Ted's passions were golf, music, and photography. In earlier years he led an orchestra that played on cruise ships and had photographs published in Life and on the covers of various medical publications. The parallel careers of Drs. Leigh and Weens were a true partnership for the development of radiology at Emory. Dr. Leigh was directing clinical radiology at Emory Hospital while Dr. Weens was directing at Grady. Upon their formal retirements in 1980 and 1981 the Radiology Department honored this partnership by establishing the Weens-Leigh Radiology Library and the Weens-Leigh Endowment Fund to support education.
The Physician's Radiologist
James V. Rogers, Jr., was a son of a physician and also the father of a physician, James V. Rogers, III, who followed in his footsteps to also become a distinguished radiologist. Growing up in Cairo, Georgia where his father had his medical practice, he first entered Emory at Valdosta and then graduated from Emory and then Emory School of Medicine in 1945. After an internship in New York it was back to Grady Hospital in 1947 and then to Emory in 1948 where he concluded his career as Chief of Radiology Service at Emory Hospital in 1991. During this time he served in many capacities including Vice Chairman of Radiology and also Acting Chairman from 1978 to 1980 following the retirement of Dr. Weens from that position. Dr. Rogers earned the distinction of being the "physician's radiologist." He was the one so many other doctors consulted especially with some of the most difficult clinical cases and to learn what could be achieved with radiological procedures. In 1950 these three, Drs. Weens, Leigh, and Rogers, were the full-time Radiology Department faculty. Dr. Richard Elmer was part-time faculty but also served on the Grady Hospital staff.
Something special for the little ones
A turning point in radiology was the realization that "children are not just small adults" when it comes to x-ray imaging, and they require special equipment, techniques, and most important of all, radiologists with extensive training and experience in this very special clinical activity. This is what gave birth to the specialty of pediatric radiology. Dr. Brit Gay was a major leader in that development. He came to Emory in 1952, joining Drs. Ted Leigh and Jim Rogers in the Radiology Department at Emory Hospital. In 1963 Dr. Weens asked him to move over to Egleston, the pediatric hospital on the Emory campus, to direct and develop the radiology department there.  After returning from service in World War II Dr. Gay had an interest in pediatrics and applied for a residency in that field. He was informed that all of the pediatric resident positions were already filled but that there was a vacancy in the radiology program which he then applied for and was accepted. This was a fortuitous event for the future of pediatric radiology, not only at Emory but nationally. In 1958 Egleston Hospital for Children moved to the Emory campus to become the pediatric teaching hospital for the School of Medicine. In 1962, Dr. Gay became the first fulltime director of the department, a post he held until 1986. Even though Brit officially became professor emeritus in 1992 he continued to work four mornings a week and give his ever-popular conferences for residents. In 1995, the board of trustees at Egleston Hospital named the radiology department ''The Brit B. Gay Department of Radiology and Diagnostic Imaging.''
Brit's greatest contribution, however, is that of teacher--developing radiologists for the future with experience and training in pediatric radiology. The radiology residents at Emory give an annual award for excellence in teaching. He won the award so many times that he was finally retired from consideration and the award in now designated as the Brit B. Gay Award for Excellence in Teaching and given to other faculty members each year. His honors are many. One of the most significant is the ''Katherine Dodd'' award given by the Greater Atlanta Pediatric Society. The award is given only occasionally for exceptional service to children and Brit is the only non- pediatrician to receive it. In 2003 he received the Gold Medal of The Society for Pediatric Radiology, the most distinguished honor to a pediatric radiologist for a lifetime of service and contributions to this very specialized field that provides "something special for the little ones."
Wade H. Shuford, MD and James L. Clements, Jr. MD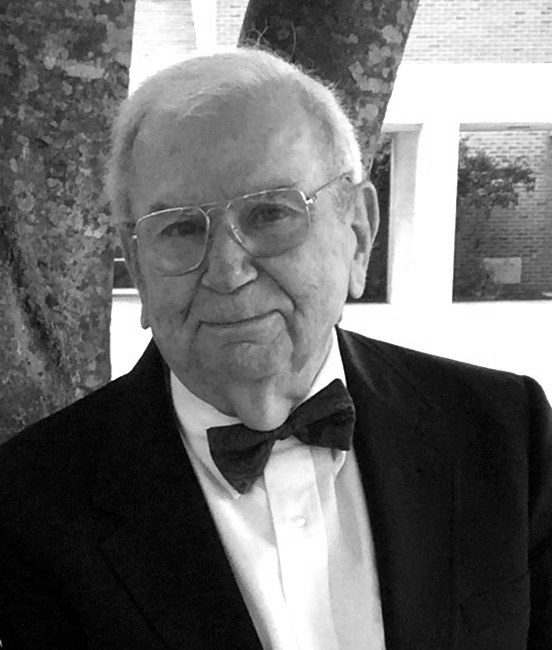 Making Grady Radiology a place for learning
Grady Hospital has always provided outstanding learning opportunities for physicians because of the many patients with a variety of diseases and injuries that are cared for there. For many years the rich learning experience for medical students, interns, residents, and fellows, was provided by two who joined Dr. Weens there, Drs. Shuford and Clements.
Wade Henry Shuford was a native of Conover, NC and attended the University of North Carolina and then received the M.D. degree from the University of Rochester. The foundations of his career in clinical medicine and radiology were internships at the North Carolina Baptist Hospital and University of Virginia followed by a residency at Barnes Hospital concluding in 1953. His practice of radiology began as a captain in the US Army and then continued at Duke University. It was in 1957 that he joined Dr. Weens at Grady and the two of them were the radiology department there. His specialization was the chest with a concentration on the heart and the large vessels. Grady proved to be the ideal clinical setting for Dr. Shuford to develop and refine x-ray methods for the examination of the major vessels and he became one of the national authorities and leading teachers on the topic. His textbook, The Aortic Arch and Its Malformations With Emphasis on The Angiographic Features, published in 1974 with Dr. Robert Sybers, served as a major reference for many years. His experience and expertise was also shared with the world through the two chapters he authored in The Heart, 4th Edition, by Dr. Willis Hurst. He later transferred from Grady to the Emory Campus and retired, becoming Professor Emeritus in 1999.
James (Luke) Clements was born in 1924 in Eatonton, Georgia and was a 1947 graduate of the Emory School of Medicine. After military service he completed his radiology residency in the Emory and Grady program. After some years in private practice in community hospitals he officially joined the Emory faculty in 1968 at Grady Hospital. There his extensive research and publications established him as one of the nation's most respected authorities in the field of gastrointestinal radiology. It was this knowledge that he so effectively shared with others that gained him the reputation and admiration for being an outstanding teacher. He was honored with many awards during his career, including Radiology Teacher of the Year in 1977 and 1979. He was further honored by the establishment of the annual Radiology Teacher of the Year award in his name and that of Britt B. Gay, MD. The annual Clements Lecture presented in his honor now brings outstanding gastrointestinal radiologists to Emory and the Atlanta area to continue the Clements dedication to learning. It was this dual team of Wade Shuford and Luke Clements who joined Dr. Weens in the early days to make Grady an outstanding training ground for radiologists.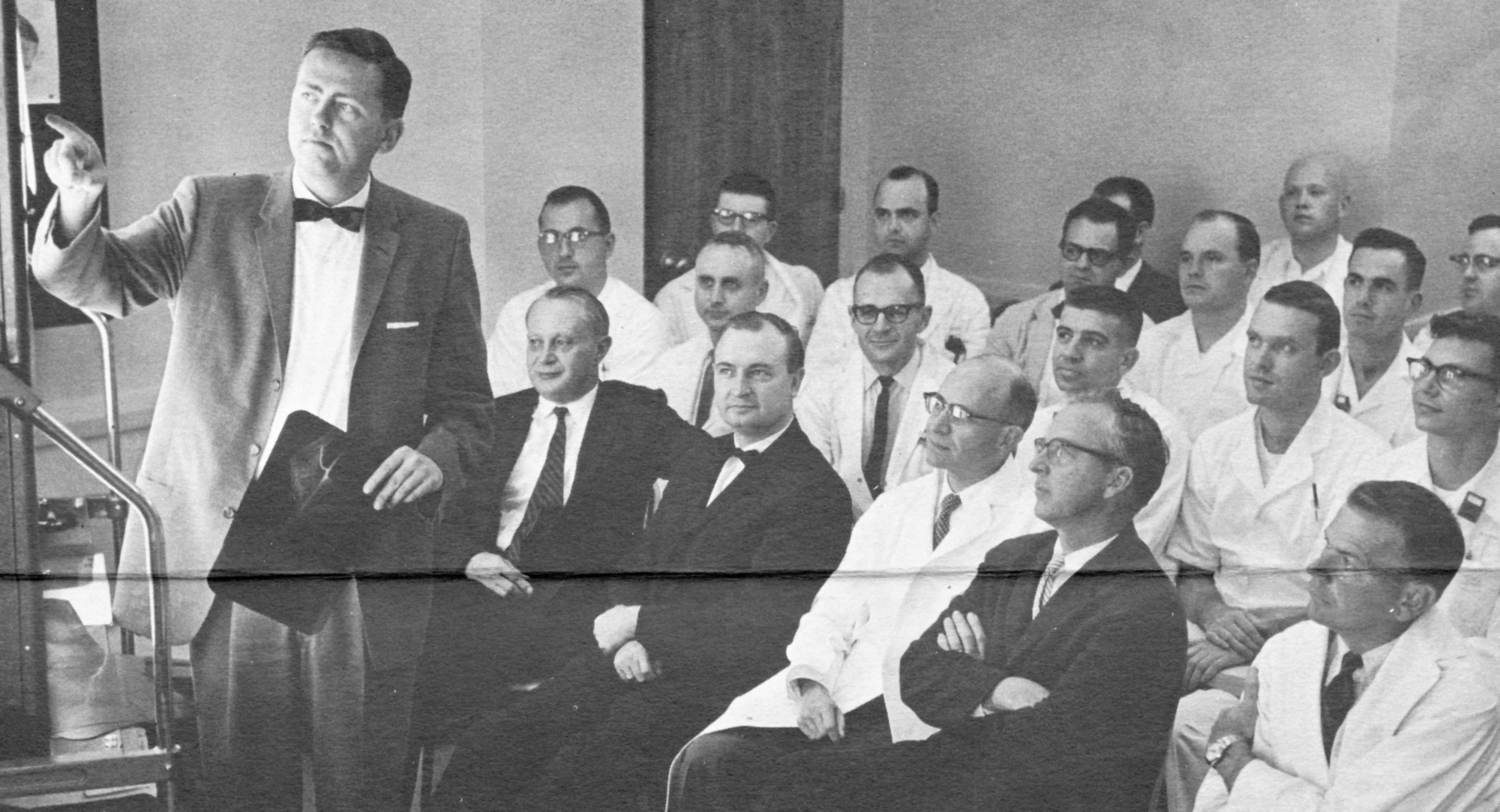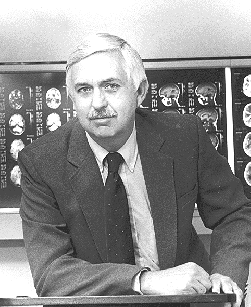 Bringing science into the picture
Dr. Weens recognized that to advance radiology at Emory a strong scientific capability would be required. In 1956 he recruited William B. Miller, Jr., an engineer working in surgery and then Robert H. Rohrer, Ph.D. part-time from the Physics Department to work with him on some research projects. In 1960 Perry Sprawls joined the Emory faculty for what was to become a 45- year tenure concluding with retirement as Professor Emeritus in 2005. During this time Dr. Sprawls served as Director of the Division of Radiological Sciences and Education that was being developed to include scientists working in the many evolving methods of medical imaging. He was Director of the Emory Magnetic Resonance Education Center that provided an introduction to the new modality, MRI, for physicians and scientists from all over the world. A major role of Dr. Sprawls was that of educator--not only as a highly effective classroom teacher but as an innovator and developer of educational methods and materials that are used around the world to enrich radiology education. This has been achieved through his publication of several textbooks and in more recent years with web based educational resources, especially for the developing countries, provided as an open and free source through the Sprawls Educational Foundation. His leadership and contributions in advancing radiology and radiological science education have been recognized by major awards from the American Association of Medical Physicists and the International Organization of Medical Physicists. For many years he has represented Emory serving as Director and Faculty for the UNESCO sponsored College on Medical Physics through which "the Emory experience" has been shared with 100s of medical imaging professionals to enhance the educational process in most of the Developing Countries of the world.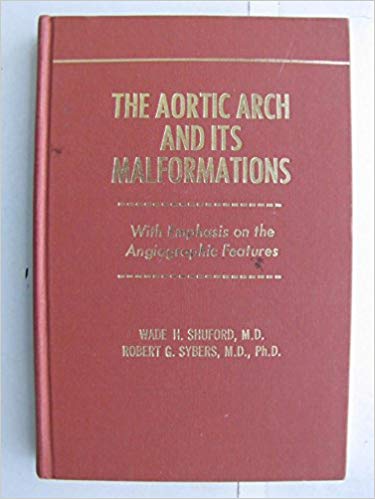 The beginning of a transition and establishing a legacy
In 1964 there was another step in advancing Emory Radiology to an even more significant clinical and teaching role. That was the coming of Bob Sybers to join the Emory faculty and the radiology staff at Grady. Dr. Sybers was the first "non-southerner" to come into the department, being a native of Wisconsin, a graduate of the University of Wisconsin with two B.S. degrees, MD, PhD, internship and a residency in radiology. With a PhD in physiology-cardiology, he became the first clinical scientist on Dr. Weens' expanding team. This added a new dimension to the research, especially in collaboration with Dr. Shuford in radiology and several of the thoracic and vascular surgeons. His caring personality and warm sense of humor made working with Bob, or being one of his students or residents, a special experience. In 2001, when he lost the battle with cancer, his memorial service was in the chapel of Grady Memorial Hospital, the place where he had dedicated his career to patient service, education, and moving Emory radiology forward. The Sybers radiology legacy continues. Bob and his wife Jane, also a physician, were the parents of two daughters who also became radiologists and members of the Emory faculty.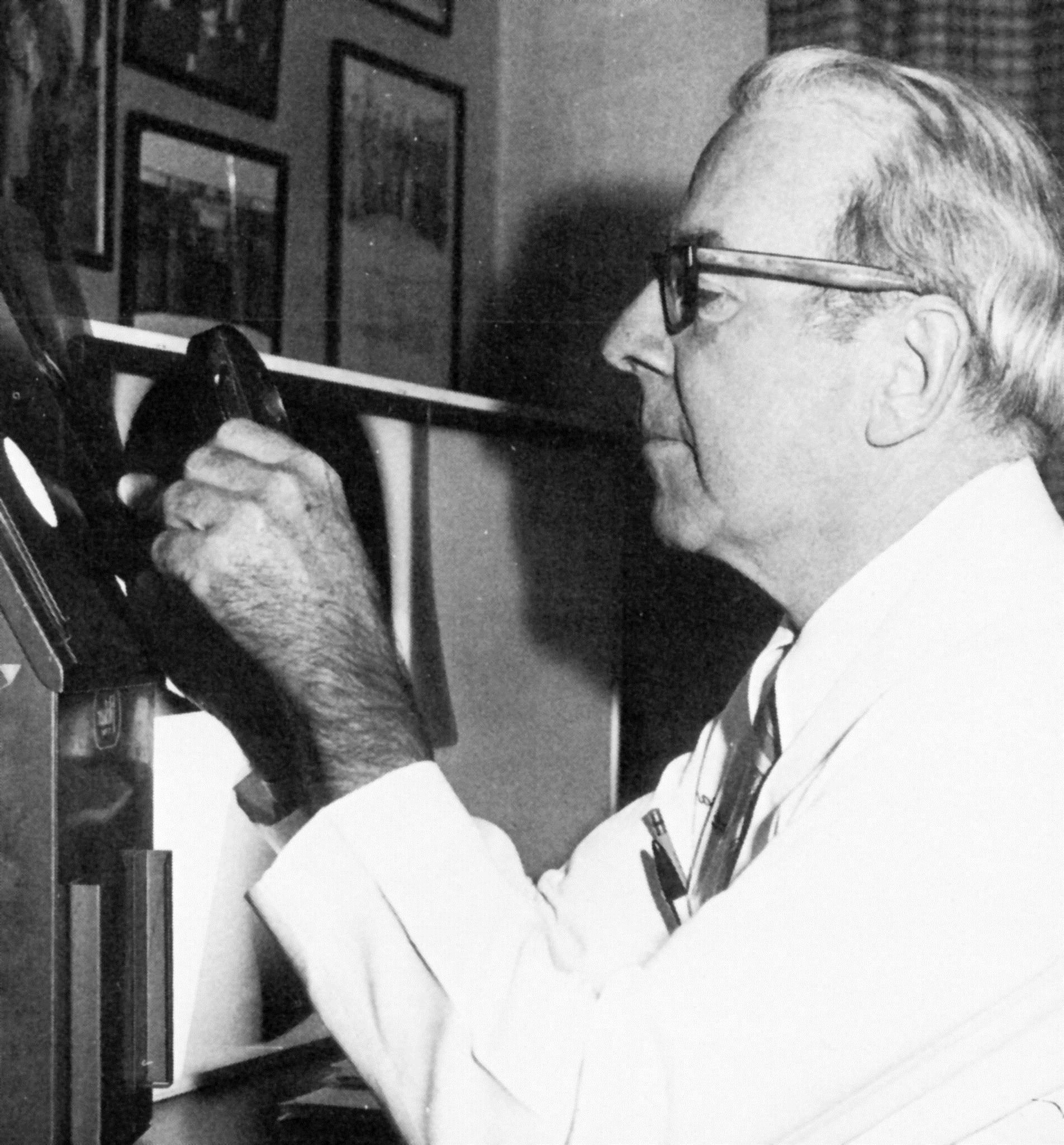 The father of modern mammography
There are definite challenges to imaging the different parts of the human body because of the unique anatomical characteristics of each. The breast has proved to be one of the most difficult. Unlike most other areas of the body that contain bones, injected contrast materials, and air, as in the lungs, the breast consists of all soft tissue and very little difference in tissues to form x-ray images. Adding to the challenge is the need to image cancers in their very early stages of growth when they are the most treatable. The signs of these early cancers are just not visible with conventional x-ray imaging. Over the years there were attempts to image breast cancers but these efforts produced very little in the early and effective diagnosis of breast cancer, when lives can be saved. What was required was a revolutionary approach to the x-ray imaging of the breast, the technique now known as mammography.
One of the major leaders in that revolution was Robert L. Egan, MD who joined the Emory faculty in 1965 coming from the M.D. Anderson Cancer Center in Houston where he began his pioneering work in mammography while he was in his residency training. He brought several major research grants and teaching programs that were the results of his extensive work in the development of modern mammography. Emory subsequently developed as one of the major medical centers leading the way with research and education in the effective clinical application of modern mammography. Perhaps his greatest contribution, beyond research and teaching, was the promotion of mammography as an effective method of cancer diagnosis that could save many lives. It was his development of "the Egan technique" for performing the x-ray examinations and conducting clinical studies to demonstrate its diagnostic capabilities that convinced the medical profession of its value in the battle against breast cancer.
During his lifetime he received many national and international recognitions and awards, including the American Cancer Society's Distinguished Service Award and the Gold Medal of the American College of Radiology. At the age of 80, he lost his personal battle with cancer, apparently initiated by years of exposing his unprotected arms and hands to x-rays during his investigations to develop new methods to save lives. Perhaps Dr. Gerald Dodd, his former professor at M.D. Anderson, described it best, "Egan was the man who developed a smooth-riding automobile compared to a Model T. He put mammography on the map and made it an intelligible, reproducible study. In short, he was the father of modern mammography."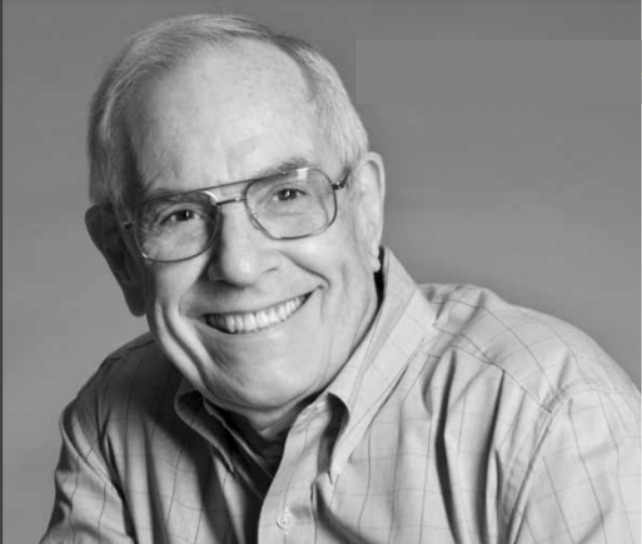 Emphasis on education
Dick Colvin began his long and distinguished 30 year career at Emory as a resident in 1962 and onto the faculty in 1965.. In addition to an active clinical practice his other contributions were in education.  As Director of the Residency Program for many years he led many initiatives advancing the methods and process of residency education. His devotion to education extended to programs for radiologic technologists with his vision and leadership included contributions at the national level. After retirement he continues significant support for residency education at Emory.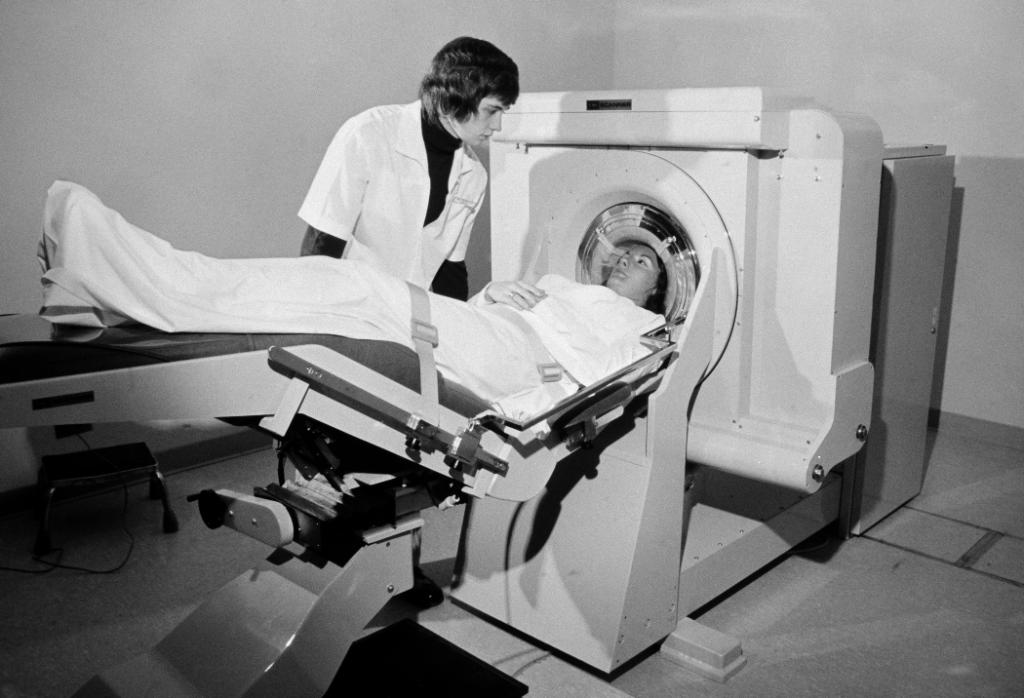 The digital evolution and foundation of modern medical imaging
Dr. Weens helped Emory become a leader in acquiring and applying new technologies to advance clinical radiology. Acquiring one of the first CT systems, shown to the right, is an example. Emory's CT system was produced by the EMI company in England where it was invented by Godfrey Hounsfield.

This early machine could only image the head which was surrounded by a rubber bag filled with water. Each slice required a scan time of approximately four minutes.

Dr. James Hoffman, director of neuradiology, was a leader in developing clinical applications and introducing this new modality to Emory Radiology.

Compared to current images, the quality of these first scans was limited but still was a major medical breakthrough for visualization of the brain.
Roderic I. Pettigrew, MD, PhD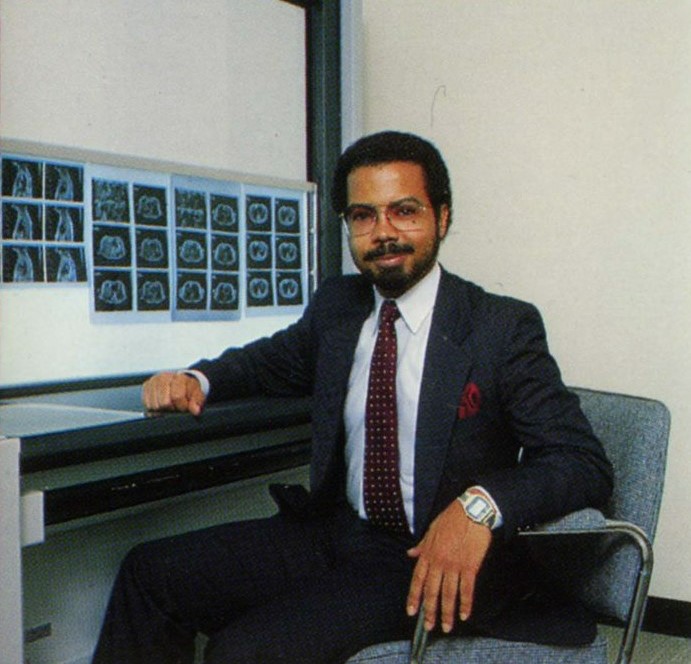 Pioneer in MRI research and application
Roderic I. Pettigrew, MD, PhD, is renowned for pioneering work in four-dimensional imaging of the cardiovascular system using magnetic resonance imaging (MRI). As a young clinical research scientist at Picker International, Inc. he began developing nuclear magnetic resonance imaging specifically for the heart. Picker was the first manufacturer of an MRI scanner, and Dr. Pettigrew helped develop their pioneering technology for cardiovascular imaging. Dr. Pettigrew then joined Emory University School of Medicine in 1984 as professor of radiology where he continued to develop non-invasive cardiovascular imaging techniques using nuclear medicine and MRI. At the same time, he partnered with Phillips Medical Systems to develop the first industrial cardiovascular MRI software package.
Throughout the 1990s, with joint appointments as professor in both radiology and medicine (cardiology) and as director of the Emory Center for Magnetic Resonance Research, Dr. Pettigrew continued to advance the application of MRI to quantify heart-wall function, image coronary arteries, and quantify blood flow across heart valves and in vessels, which advanced the diagnosis of a variety of cardiac disorders including congenital heart anomalies. He concurrently served as Georgia Institute of Technology as professor of bioengineering, helping to strengthen the two scientific powerhouses' collaborative efforts.
Dr. Pettigrew later became the founding director of the National Institute of Biomedical Imaging and Bioengineering (NIBIB) at the National Institute of Health and served there for fifteen years. In recognition of his profound contributions to medicine and science, Dr. Pettigrew has been elected to membership in the National Academy of Medicine, the National Academy of Engineering, the National Academy of Inventors, the American Academy of Arts and Sciences, and the National Academy of Sciences-India. His many awards include gold medals from the Academy of Radiology Research (now the Academy for Radiology and Biomedical Imaging Research) and the Radiological Society of North America, as well as the Arthur M. Bueche Award from the National Academy of Engineering and the Vannevar Bush Award from the National Science Board.
After graduating from Morehouse College as a Merrill Scholar with a BA in physics, and with an interest in applying physics to medicine, the Georgia native enrolled in Rensselaer Polytechnic Institute's medical physics program and earned an MS in nuclear science and engineering. He continued his training in nuclear engineering in medicine at Massachusetts Institute of Technology, where he was a Harvard-MIT Health Sciences and Technology Whitaker Fellow helping to research the application of boron-neutron capture therapy for malignant brain tumors. He graduated with a PhD in applied radiation physics and went on to earned his MD from the Leonard M. Miller School of Medicine at the University of Miami. Dr. Pettigrew then arrived at Emory for the first time: to completed a medical internship and residency in internal medicine. That was followed by a residency in nuclear medicine at the University of California San Diego, where Dr. Pettigrew began his work on single-photon emission computed tomography and non-invasive cardiac imaging.