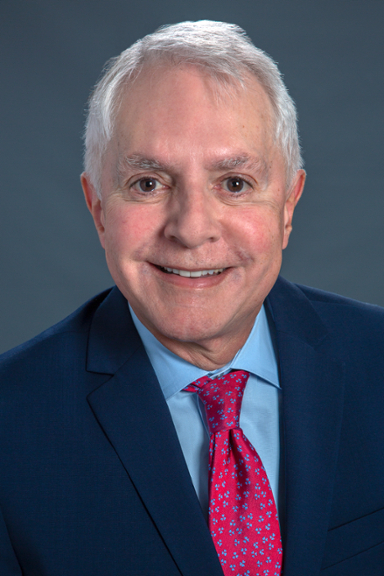 As vice chair for clinical affairs and associate chief of service from 1996 to 2019, Dr. Bill Torres ensured the seamless integration of the department's teaching and clinical care missions, modeling the way to excellence in patient care for hundreds of trainees over his nearly 45-year career with Emory.
Dr. Torres pioneered the use of advanced practice providers (APPs) as providers of direct clinical care: physician assistants and nurse practitioners working at the top of their licenses as they perform image-guided procedures ranging from catheter and IV port placement to biopsies and paracentesis.   
Across the decades, Dr. Torres leveraged his extensive clinical experience to serve in numerous leadership roles, including director of outpatient radiology for the Emory Clinic, director of the Division of Abdominal Imaging, and chief of service for both Emory Orthopaedic and Spine Hospital and Wesley Woods Hospital. He additionally served as director of several of the department's academic programs and he developed national continuing education programs sponsored by Emory.
A specialist in abdominal imaging, Dr. Torres was a leading expert in lithotripsy who actively promoted scholarship and training efforts at both the university and national levels. Over the course of his career, he gave more than 270 presentations at professional conferences and published 131 articles, abstracts, and book chapters.
Dr. Torres held leadership positions with the American Lithotripsy Society (ALS), Radiologic Society of North America (RSNA), American Board of Radiology (ABR), the American College of Radiology (ACR), and the American Roentgen Ray Society (ARRS). He also served as an examiner in diagnostic radiology and gastrointestinal radiology for the ABR and a reviewer for journals including Radiology, American Journal of Roentgenology, American Journal of Radiology, RadioGraphics, and the Journal of Vascular Interventional Radiology.
It's no surprise, then, that Dr. Torres earned numerous awards. These include the American Board of Radiology's Distinguished and Lifetime Service awards; The Society for Abdominal Radiology Recognition Award for Charter Fellow Member with Distinction; the Department of Radiology's first, fifth and 15th Annual Teacher of the Year awards; and the department's Lifetime Achievement Award in 2018.  Dr. Torres also earned Radiology Editor's Recognition Award with Distinction nine times and RadioGraphics Editor's Certificate of Recognition for Outstanding Service a dozen times.
Dr. Torres began his relationship with Emory in 1968 with his enrollment in the Emory School of Medicine. After graduation, he remained at Emory for both his internship year and residency in radiology at the Emory University Affiliated Hospitals. As chief resident, Dr. Torres developed the leadership and management skills he then honed throughout his career.