Hosting Local, National, and International Speakers
Unless otherwise noted, Surgical Grand Rounds are held on Thursday mornings, 7:00am-8:00am, in the Emory University Hospital Auditorium, Room E205, with the option to attend and participate virtually via Zoom. In addition to regular speakers, there are 14 visiting lectureships affiliated with the Department of Surgery that also present at Grand Rounds.
CME credits are given for documented attendance. For more information, contact the CME Office of the School of Medicine at (404) 727-5695.
Scroll down to the bottom of this page for the monthly schedule.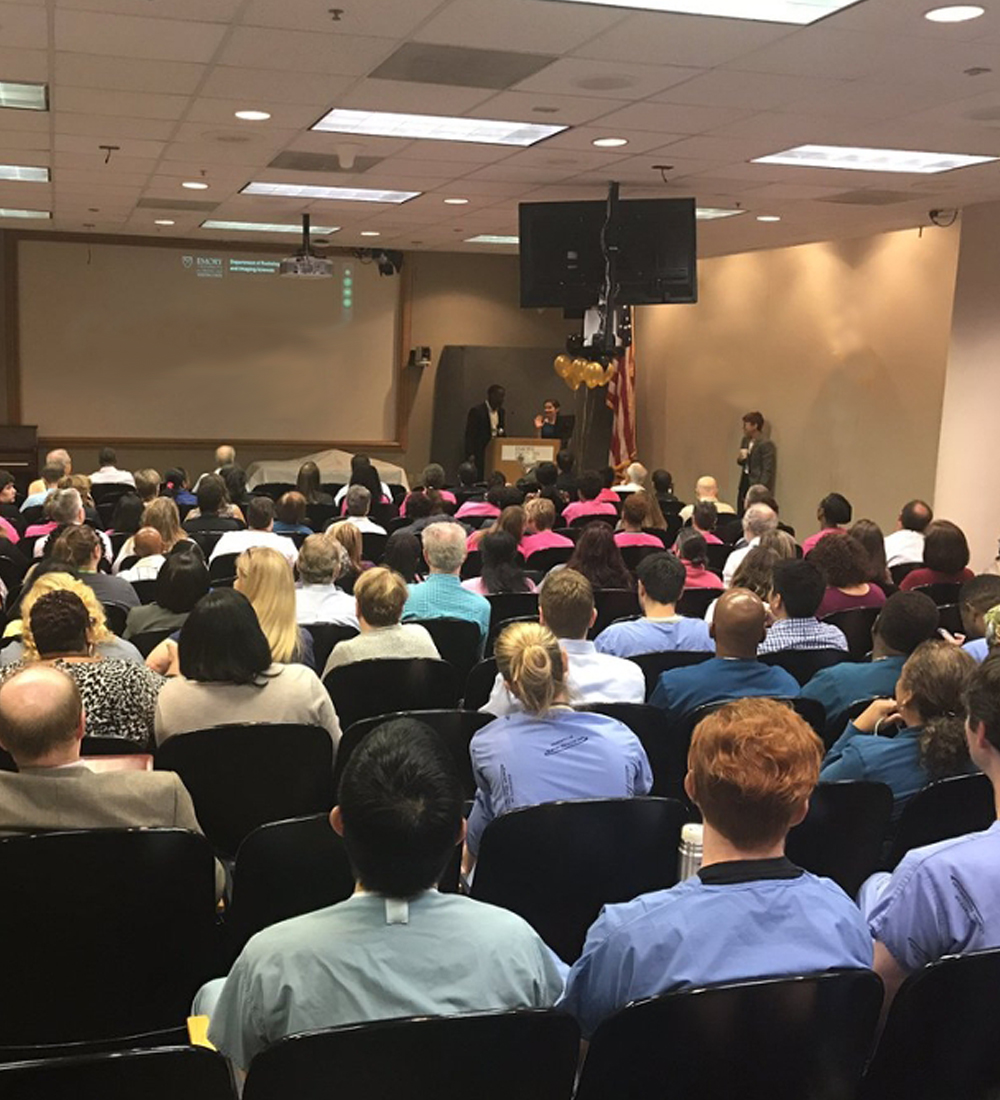 Prior to their lectures, confirmed speakers should fill-out and save the following PDF documents, then send them as attachments to Nena Buie, residency program coordinator for the Department of Surgery.