Dr. Wood's Tenure as Chair Catalyzed the Department's Research Heritage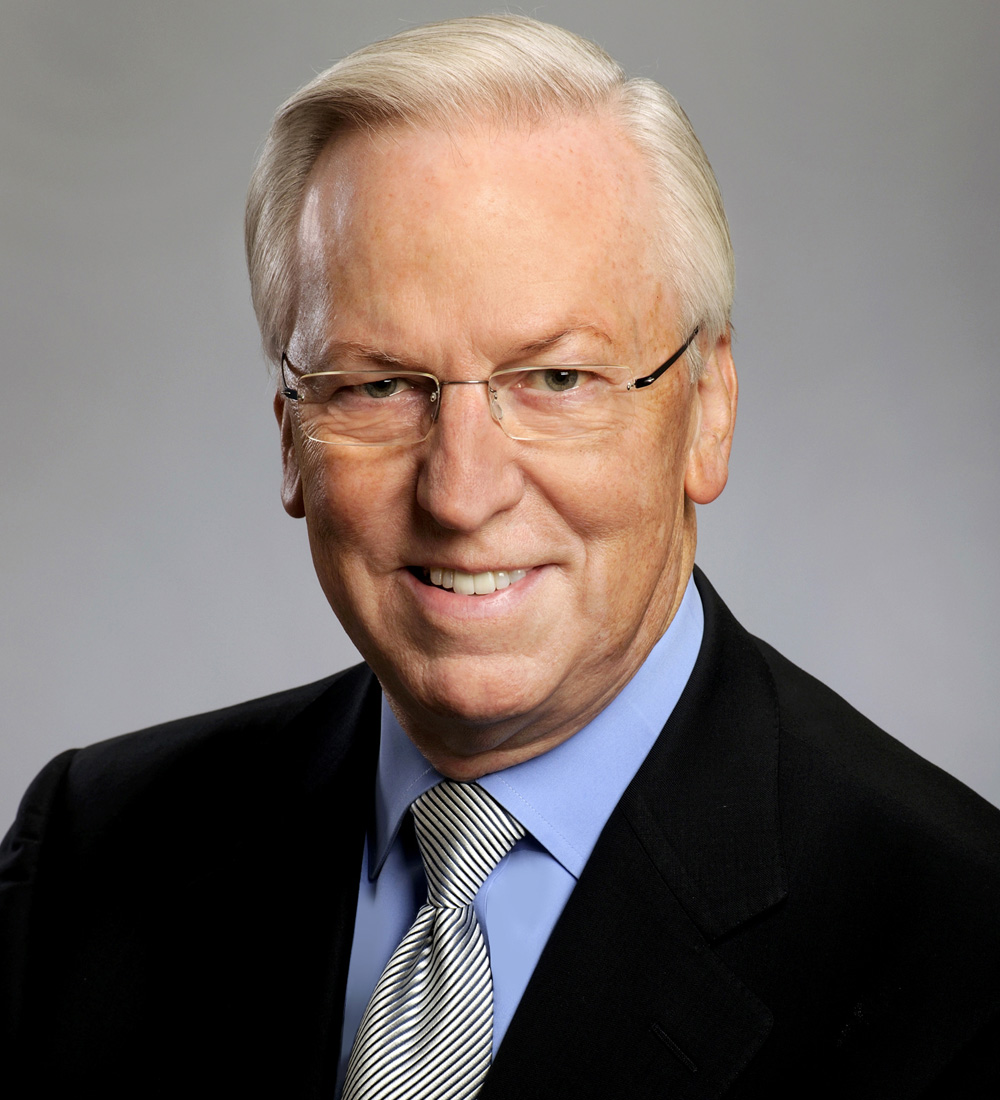 Formerly known as Department of Surgery Research Day, the William C. Wood Research Symposium showcases the basic and clinical science research of our students, postdocs, residents, and fellows. The annual event was renamed in 2015 in honor of Dr. William Wood, the fourth Joseph B. Whitehead Chair of the Emory Department of Surgery and a catalyzing figure in the department's research heritage.
During his service as chair from 1991-2009, Dr. Wood guided Emory Surgery's ascendance to new heights of excellence in clinical care, education, and research. When Dr. Wood came to Emory from Massachusetts General Hospital, where he had been directing surgical oncology, the department had no NIH grants. By the time he stepped down from the chair's office, however, the department had begun regularly placing in the upper stratum of academic departments of surgery receiving NIH funding.
In addition to the role his forward thinking, recruitment savvy, and ability to cultivate potential played in this evolution, his own success as an internationally respected contributor to the advancement of cancer therapy—most specifically breast cancer treatment—was an abiding source of inspiration to the department's clinical and basic scientists.
The symposium commences at surgical grand rounds with an eminent keynote speaker presenting on trending surgical topics, after which the oral and poster sessions are presented. Cash awards are given for the best presentations and posters in both clinical science and basic/translational science categories.
Speakers, 2015 – To Date

Speaker
Affiliation
Topic
Date

Andrea A. Hayes Dixon, MD, FACS, FAAP

– 

Dean, Howard University College of Medicine, Department of Surgery, 

Washington, D.C.

The Peaks and Pitfalls of Cytoreductive Surgery and Hyperthermic Intraperitoneal Chemotherapy in Pediatric and Adolescent Patients.
5/4/2023
Allan D. Kirk, MD, PhD
– David C. Sabiston, Jr. Distinguished Professor of Surgery
– Chair, Department of Surgery
– Professor of Surgery
– Professor in Pediatrics
– Professor in the Department of Immunology, Duke University School of Medicine
The Future of Surgery
4/14/2022
Sandra L. Wong, MD, MS
– William N. and Bessie Allyn Professor of Surgery and Chair, Department of Surgery, Geisel School of Medicine, Dartmouth
– Professor, Dartmouth Institute for Health Policy and Clinical Practice, Dartmouth-Hitchcock Medical Center
Beyond Geography: Rural Surgery Disparities
4/1/2021
Michael B. Yaffe, MD, PhD
– David H. Koch Professor of Science and Professor of Biology and Biological Engineering, Massachusetts Institute of Technology
– Scientific Director, MIT Center for Precision Cancer Medicine
– Attending Trauma Surgeon, Beth Israel Deaconess Medical Center
– Colonel, U.S. Army Reserve Medical Corps
A Critical Protein Kinase Controls Inflammation, Wound Healing, and Cancer at Sites of Tissue Injury
4/25/2019
Elizabeth A. Mittendorf, MD, PhD
– Robert and Karen Hale Distinguished Chair in Surgical Oncology, Brigham and Women's Hospital
– Director of Surgical Research, Dana-Farber/Brigham and Women's Cancer Center Breast Program
– Director, Breast Immuno-Oncology Program, Dana-Farber Cancer Institute
– Co-Director, Breast Cancer Clinical Research Program, Dana-Farber Cancer Institute
Advancing lmmunotherapy in Breast Cancer: A Surgeon Scientist's Adventure
4/26/2018
Melina R. Kibbe, MD
– Zach D. Owens Professor of Surgery and Chair, Department of Surgery, University of Carolina School of Medicine
Sex Bias in Biomedical Research
3/30/2017
Justin B. Dimick, MD, MPH
– University of Michigan: George D. Zuidema Professor of Surgery; Chief, Division of Minimally Invasive Surgery; Director, Center for Healthcare Outcomes and Policy; Associate Chair for Strategy & Finance
Innovative Approaches for Improving Surgical Quality
3/31/2016
John C. Alverdy, MD
– Sarah and Harold Lincoln Thompson Professor of Surgery and Executive Vice-Chair of Surgery, University of Chicago
Collapse of Commensalism, the Emerging Pathobiome, and the Immunopathology of Sepsis
4/30/2015