An Exemplary Surgeon and Academic Leader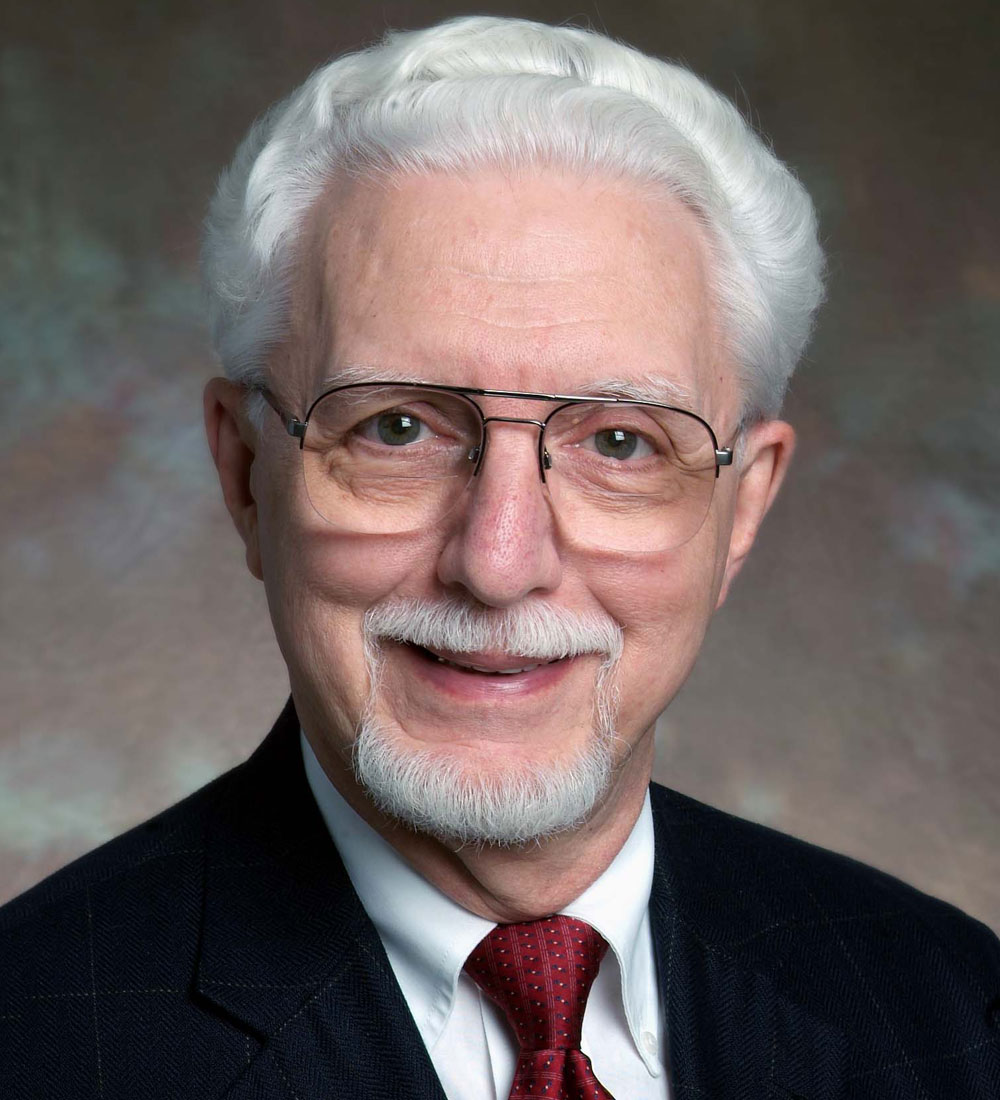 Dr. Smith began his surgical training before the emergence of vascular surgery as a specialty, and went on to combine administrative roles with clinical duties throughout a notable, Emory-based career that spanned almost four decades.
He received his MD from the Emory University School of Medicine in 1957, and completed his general surgery residency at Columbia Presbyterian Medical Center in 1965. Shortly after joining the faculty of the Emory Department of Surgery in 1966, he participated in Georgia's first successful renal transplant with the late Garland Perdue, MD, chief of the Division of Vascular Surgery at the time.
Dr. Smith served as chief of the surgical service at the Atlanta Veterans Affairs Medical Center from 1969-1988, and chief of the Emory vascular service from 1984-1998. By the time he retired in 2006, he had served 11 years as medical director of Emory University Hospital and 15 years as associate chairman of the Department of Surgery.
Throughout his career, Dr. Smith also served presidential terms for the International Society for Cardiovascular Surgery-North American Chapter, Southern Association for Vascular Surgery, Georgia Surgical Society, and Atlanta Vascular Society. He has previously been honored with the Distinguished Service Award of the Association of VA Surgeons and was the first recipient of the Georgia Vascular Society Lifetime Achievement Award.
He published 218 scientific articles and book chapters, co-edited four textbooks, and served on the editorial boards of the Journal of Vascular Surgery and Cardiovascular Surgery.
The Robert B. Smith, III, Visiting Professorship was inaugurated in 2006 at Emory University to recognize Dr. Smith's many years of impressive service to his chosen field, to the Emory community, and to his patients and students.
Speakers, Robert B. Smith, III, Professorship, 2006 – To Date

Speaker
Affiliation
Topic
Date
Benjamin J. Pearce, MD FACS
–

William D. Jordan, Jr., MD Endowed Professor of Vascular Surgery


–

Associate Professor and Program Director Vascular Training Programs


– Vascular Surgery and Endovascular
Therapy, University of Alabama, Birmingham
Meeting the Coming Surgeon Shortage: Mentorship and the Vascular Surgery Story
3/2/2023
Benjamin W. Starnes, MD
– Alexander Whitehill Clowes Endowed Chair in Vascular Surgery, University of Washington School of Medicine
– Professor of Vascular Surgery, UW School of Medicine
– Chief, Division of Vascular Surgery, Department of Surgery, UW School of Medicine
– Chief of Vascular Surgery, Harborview Medical Center
Innovations in Surgery
3/3/2022
Vivian Gahtan, MD
– Professor of Surgery and Chair, Department of Surgery, Loyola Medicine, Loyola University Chicago Stritch School of Medicine
Peripheral Arterial Disease – Is There a Difference Between Men and Women?
3/5/2020
Amy B. Reed, MD
– Professor of Surgery and Chief, Division of Vascular and Endovascular Surgery, University of Minnesota
– Director, Vascular Health Center, Fairview Health Services
– President, Association of Program Directors in Vascular Surgery
Vascular Training: Evolution and Revolution
2/28/2019
Thomas F. Dodson, MD
– Professor of Surgery, Division of Vascular Surgery and Endovascular Therapy, Department of Surgery, Emory University School of Medicine
The Outnumbered Male
3/1/2018
Alan B. Lumsden, MD
Houston Methodist & Weill Cornell Medical College:
– Walter W. Fondren III Distinguished Endowed Chair, DeBakey Heart & Vascular Center
– Chair, Department of Cardiovascular Surgery
– Professor of Cardiovascular Surgery, Institute for Academic Medicine
– Full Clinical Member, Research Institute
Advanced Imaging in the Operating Room: Next Surgical Revolution
3/16/2017
James Stanley, MD
– Marion and David Handleman Professor of Vascular Surgery, Department of Surgery, University of Michigan Medical School
– Founding Director, Samuel and Jean Frankel Cardiovascular Center, University of Michigan Health System
Recognition and Surgical Treatment of Arterial Disease in Children
3/24/2016
Luke Brewster, MD, PhD, Yazan Duwayri, MD, Ravi Rajani, MD, Susan Shafii, MD, Ravi Veeraswamy, MD
Emory vascular surgeons that gave short presentations honoring Dr. Smith
Carotid Artery Therapy? You've Got to Talk to Bob, uhhh…Dr. Robert Smith
3/26/2015
Ruth L. Bush, MD, JD, MPH
– Interim Vice Dean, Bryan-College Station Campus, Texas A&M Health Science Center College of Medicine
Law & Order: Medical Intent
3/27/2014
David Nelson Ku, MD, PhD
– Regents' Professor of Mechanical Engineering, Lawrence P. Huang Chair Professor for Engineering Entrepreneurship, George W. Woodruff School of Mechanical Engineering and Scheller College of Business, Georgia Institute of Technology
Hemodynamics for Surgeons
3/7/2013
Elliot L. Chaikof, MD, PhD
– Surgeon-in-Chief, Chairman, Department of Surgery, Beth Israel Deaconess Medical Center (BIDMC)
– Johnson and Johnson Professor of Surgery, Harvard Medical School
Engineered Biomaterials for Repair and Regeneration
3/8/2012
Robert M. Zwolak, MD, PhD
– Professor of Surgery, Dartmouth Medical School
– Chief of Surgery, White River Junction VA Medical Center, White River Junction, VT
– Director, Non-Invasive Vascular Laboratory, Dartmouth-Hitchcock Medical Center, Lebanon, NH
Healthcare Reform: A Surgeon's Perspective
3/24/2011
Sir Peter Bell, MD, FRCS (Doctor of Science)
– Emeritus Professor of Surgery, University of Leicester
– Honorary Consultant Surgeon, University Hospitals of Leicester, NHS Trust
Vascular Surgery: The Future
3/19/2009
Thomas W. Wakefield, MD
– S. Martin Lindenauer Professor of Vascular Surgery
– Professor and Head, Section of Vascular Surgery, Department of Surgery, University of Michigan
VTE Treatment with Traditional and New Anticoagulants and Aggressive Therapies
3/20/2008
G. Patrick Clagett, MD
– Professor and Chairman, Division of Vascular Surgery, Department of Surgery, University of Texas Southwestern Medical Center
Old and New Uses for the Femoral-Popliteal (Deep Vein) Vein
2/8/2007
K. Wayne Johnstone, MD
– Professor of Surgery and Biomedical Engineering, R. Fraser Elliott Chair in Vascular Surgery, University of Toronto, Ontario, Canada
Does Industry Influence the Publication of Clinical Results?
2/2/2006