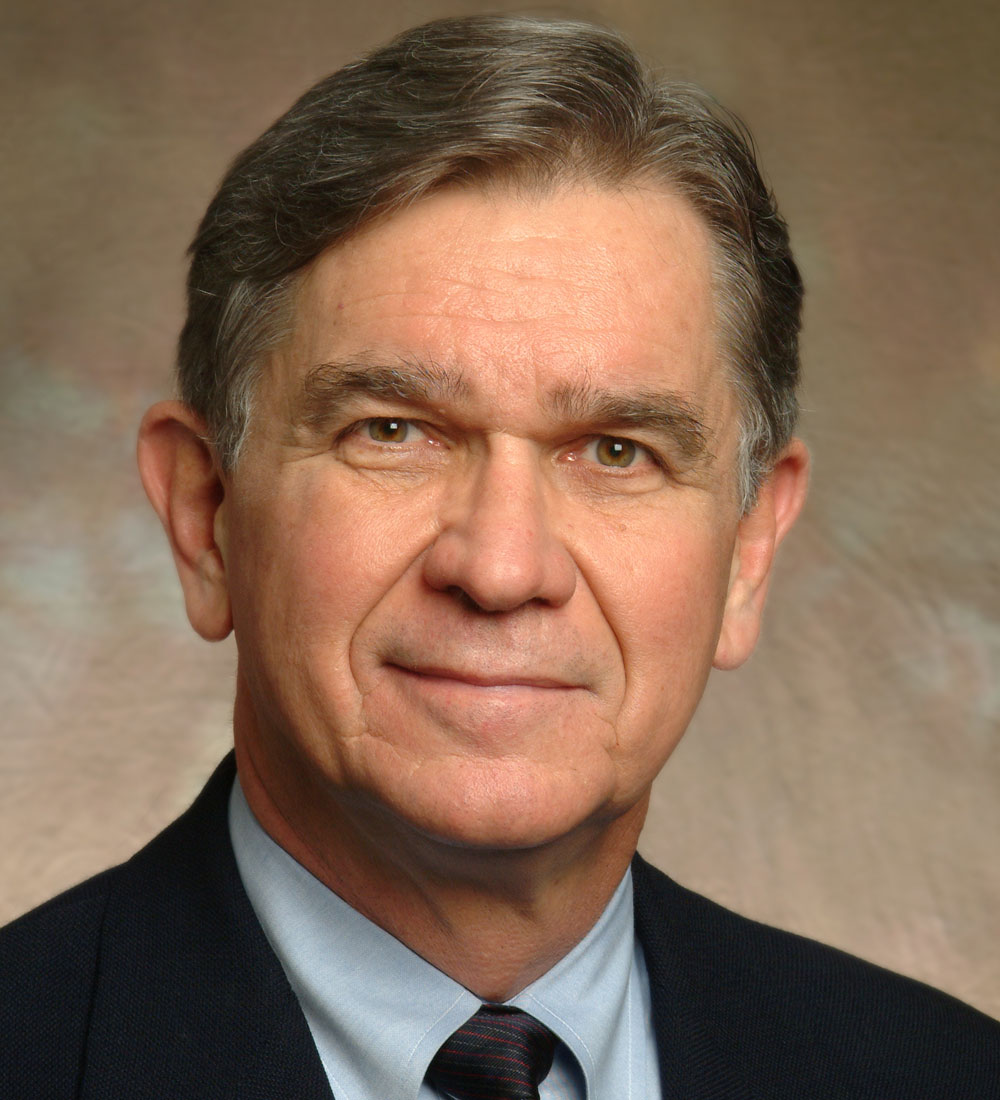 Dr. Joseph Craver received his MD from the University of North Carolina School of Medicine in 1967, did his general surgery residency and cardiovascular fellowship at Massachusetts General Hospital, and completed his chief residency in thoracic and cardiovascular surgery at the University of Virginia Medical Center in 1974.
As a young physician in training, he embraced the objectivity and superior results of heart surgery. In mentoring younger surgeons, he came to realize his own talent as a teacher, and education became his great passion.
Dr. Craver joined the Emory Department of Surgery in 1974, attracted by a position in academic heart surgery with a strong clinical component. The 1970s were a pioneering era for heart surgery, and Emory's new capabilities at that time were coronary angiography and coronary artery bypass surgery, improved valve substitutes and repair techniques, and the early recognition of the importance of intraoperative protection and preservation of the heart muscle. During this period, Dr. Craver played a key role in expanding and strengthening cardiac surgical patient care, clinical research, and advancing Emory's cardiothoracic surgery training program.
"You can't place a value on helping save a patient's life," Dr. Craver says. "But when you teach a new surgeon, one who's going to go out and save thousands more people, that extends your life's work exponentially."
In the three decades before he retired in 2005, Dr. Craver surgically repaired the hearts of more than 11,000 patients and taught more than 85 cardiac surgical fellows the skills and art of heart surgery. He also performed Georgia's first minimally invasive, direct coronary artery bypass surgery in 1996. This innovative technique evolved into procedures that currently shorten hospitals stays, reduce patient recovery time, and lower costs.
Dr. Craver's leadership and dedication secured his place among the architects of Emory's success in heart care. At the age of 81, he passed away on June 2, 2022.
Speakers, Joseph M. Craver Lectureship, 2008 – To Date

Speaker
Affiliation
Topic
Date
Ashish S. Shah, MD
– Professor of Cardiac Surgery
– Alfred Blalock Endowed Director and Chairman, Department of Cardiac Surgery, Vanderbilt University Medical Center
Heart Transplant Using Hearts That Stopped
3/30/2023
Michael A. Acker, MD
– Julian Johnson Professor of Cardiothoracic Surgery and Chief, Division of Cardiovascular Surgery, Perelman School of Medicine, University of Pennsylvania
– Director, Penn Medicine Heart and Vascular Center
Transparency, Public Reporting, and Shift to a Culture of Quality and Safety in Cardiac Surgery
3/25/2021
Thomas G. Gleason, MD
– Ronald V. Pellegrini Endowed Professor of Cardiothoracic Surgery
– Chief, Division of Cardiac Surgery, University of Pittsburgh School of Medicine
– Director, UPMC Center for Thoracic Aortic Disease
– Co-Director, UPMC Center for Heart Valve Disease
Bicuspid Aortic Valve-Associated Aortopathy: Insights From the Clinic to the Laboratory and Back
3/14/2019
Jennifer Lawton, MD
– Professor of Surgery and Chief, Division of Cardiac Surgery, Department of Surgery, Johns Hopkins Medicine
Professional and Personal Boundary Management for Surgeons
7/19/2018
Marc R. Moon, MD
– John M. Shoenberg Professor, Surgery
– Chief, Section of Cardiac Surgery
– Program Director, Thoracic Surgery Residency Program
Evarts A. Graham and the Training of a Surgeon
6/1/2017
James S. Gammie, MD
– Professor and Chief of Cardiac Surgery, University of Maryland School of Medicine
– Director, Center for Heart Valve Disease, University of Maryland Medical Center
The Bright Future of Heart Valve Surgery
6/2/2016
Thoralf M. Sundt, III, MD
– Chief, Division of Cardiac Surgery, Department of Surgery, Massachusetts General Hospital
– Director, Corrigan Minehan Heart Center, Massachusetts General Hospital
Surgical Decision Making: Bicuspid Aortopathy a Case in Point
6/18/2015
Stuart W. Jamieson, MB
– UC San Diego Health System: Distinguished Professor of Surgery and Chief of Cardiothoracic Surgery, UC San Diego School of Medicine; Dean, Cardiovascular Affairs
Pulmonary Endarterectomy (PTE)
6/12/2014
Richard L. Prager, MD
– University of Michigan Health System: Professor of Cardiac Surgery; Head, Section of Adult Cardiac Surgery; Director, Cardiovascular Center
The "Quality Movement" in Cardiac Surgery: The Michigan Experience
1/17/2013
Robert H. Bartlett, MD
– Emeritus Professor of Surgery, Sections of General and Thoracic Surgery, University of Michigan, Ann Arbor
ECMO for Cardiopulmonary Failure in Adults
1/19/2012
Craig R. Smith, MD
– Surgeon-in-Chief, Seymour Milstein Family Heart Center, New York-Presbyterian/Columbia 
– Chair, Department of Surgery, Columbia University College of Physicians and Surgeons
Transcatheter Valve Implantation
1/20/2011
Joseph Sabik, MD
– Chair, Department of Thoracic and Cardiovascular Surgery, Cleveland Clinic
New Advances in Coronary Artery Bypass Surgery
1/14/2010
Ralph J. Damiano, MD
– John M. Shoenberg Professor of Surgery, Chief, Cardiac Surgery, Division of Cardiothoracic Surgery, Department of Surgery, Washington University School of Medicine
Surgery for Atrial Fibrillation: Current Indications and Procedures
1/15/2009
T. Bruce Ferguson, Jr., MD
– Professor, Department of Cardiovascular Sciences, East Carolina Heart Institute, Brody School of Medicine at ECU, Greenville, NC
Influences on the Shaping of Quality and the Future of our Specialty
1/17/2008