BMSc in Medical Imaging Program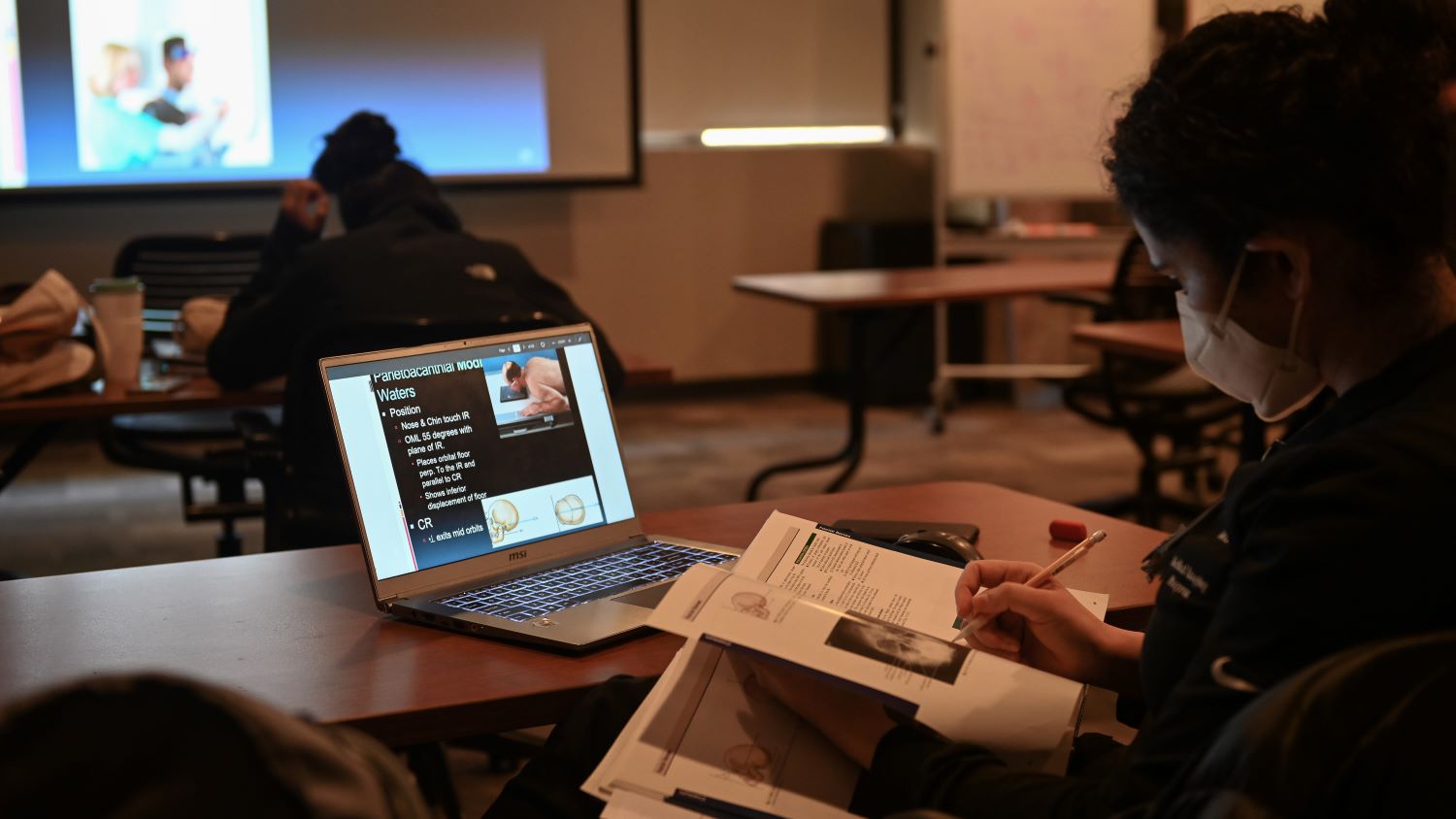 Thank you for your interest in the Bachelor of Medical Science (BMSc) program. At this time, we are not accepting applications for Fall 2024 or Fall 2025 enrollment for the traditional eight-semester BMSc program. We are, however, still accepting applications for the RT to BMSc bridge program for registered technologists.
We are looking forward to some exciting changes in the BMSc program for Fall 2026, so please check back with us next September! Please reach out to Kim Cross, Program Director for the Emory Medical Imaging Program, if you have any questions. She can be reached by email at kgreen6@emory.edu or by phone at 404-712-0294.
The BMSc in Medical Imaging program is for undergraduate students who have completed some foundational undergraduate coursework but have no prior training in medical imaging. Undergraduates looking for an exciting career in health care, one that challenges the mind while rewarding the heart, will graduate ready for providing medical imaging services in a variety of health care settings. They also can choose to fast-track their career by choosing the administration track, the education track, or an advanced imaging track.
RT-BMSc in Medical Imaging Program
The RT-BMSc in Medical Imaging Program offers currently credentialed radiographers (RTs) the opportunity to complete a baccalaureate degree with specialization in CT, MRI, radiography education, or radiology administration.
The program offers courses in online and hybrid formats to allow working radiographers greater flexibility in completing the degree requirements. The program is designed to help RTs advance further in their careers. We are currently accepting applications for start in Summer 2024.

Course Sequence (Full-time and Part-time)