Our fellows have been immensely successful at finding jobs at academic institutions and some of the most sought after private practices. Our graduates are geographically diverse, with some staying in the southeast, but many going to the northeast, west coast and southwest.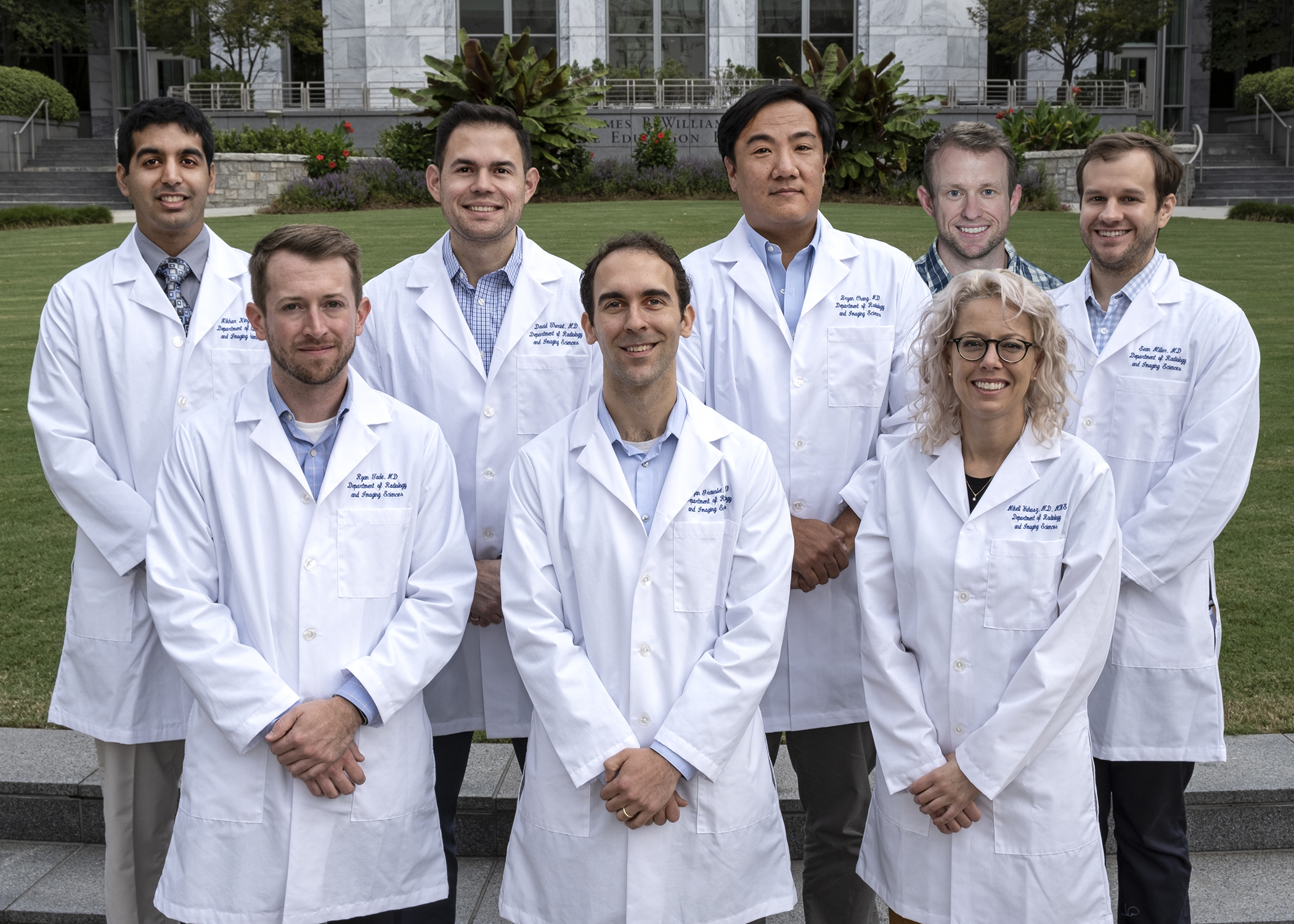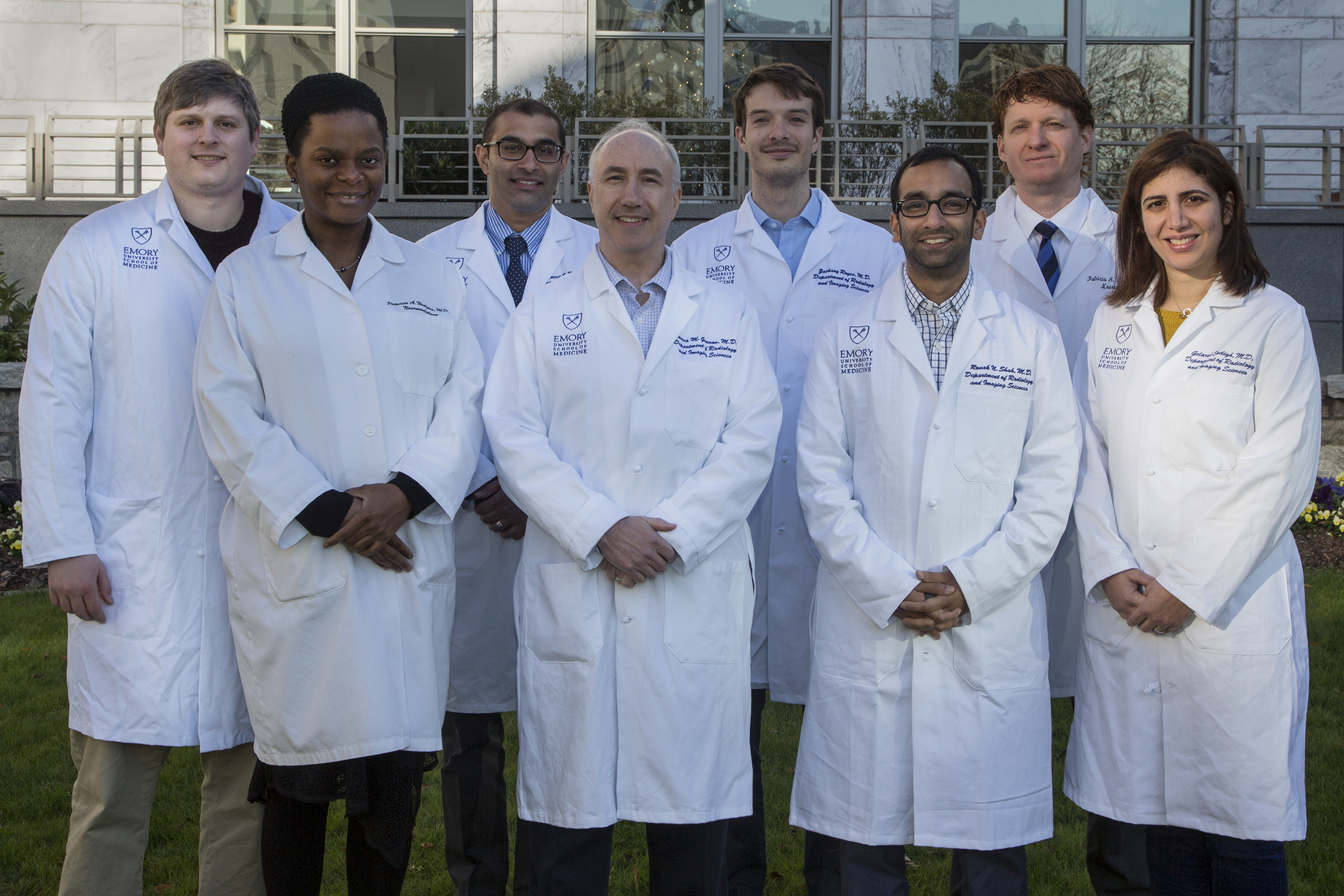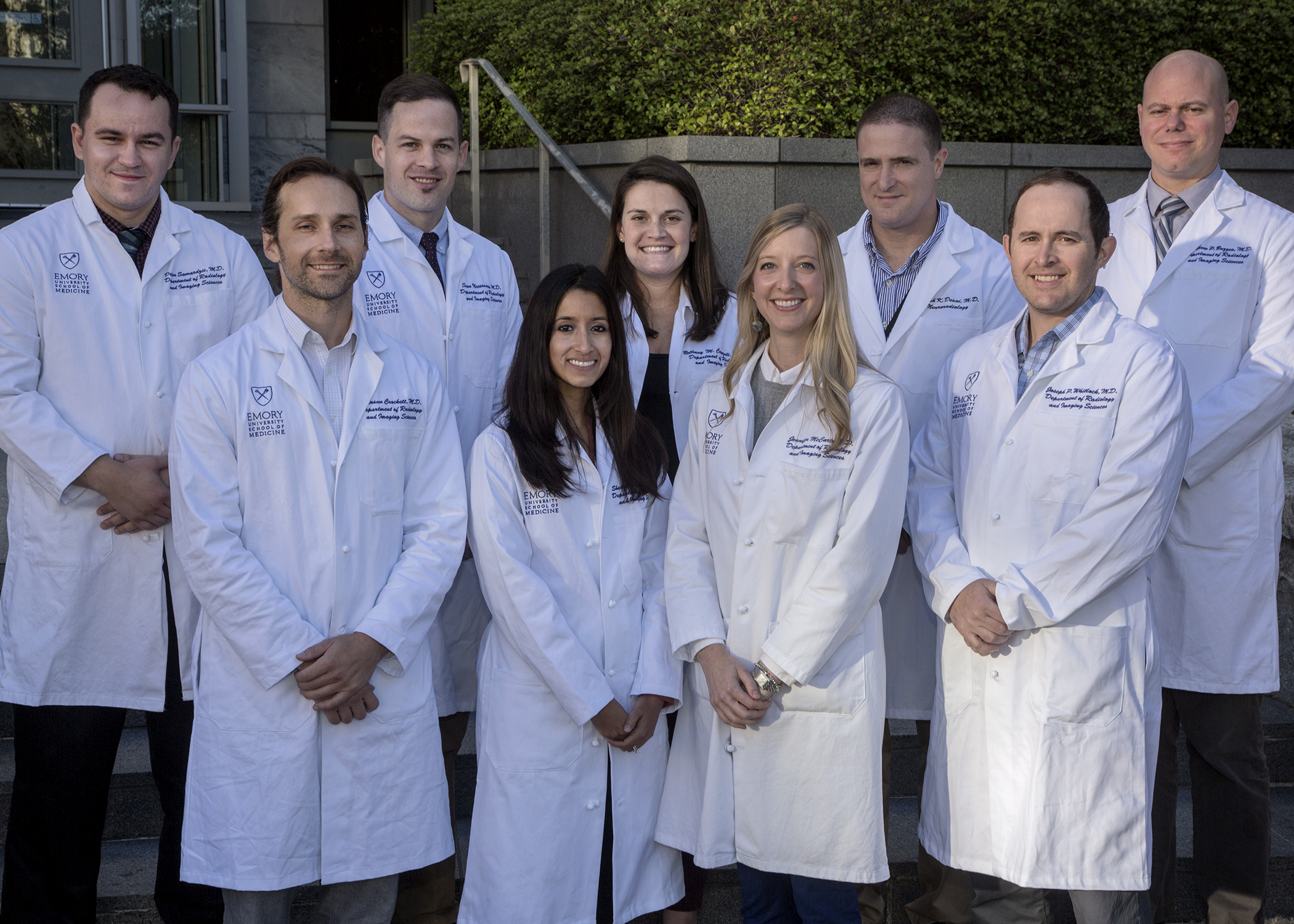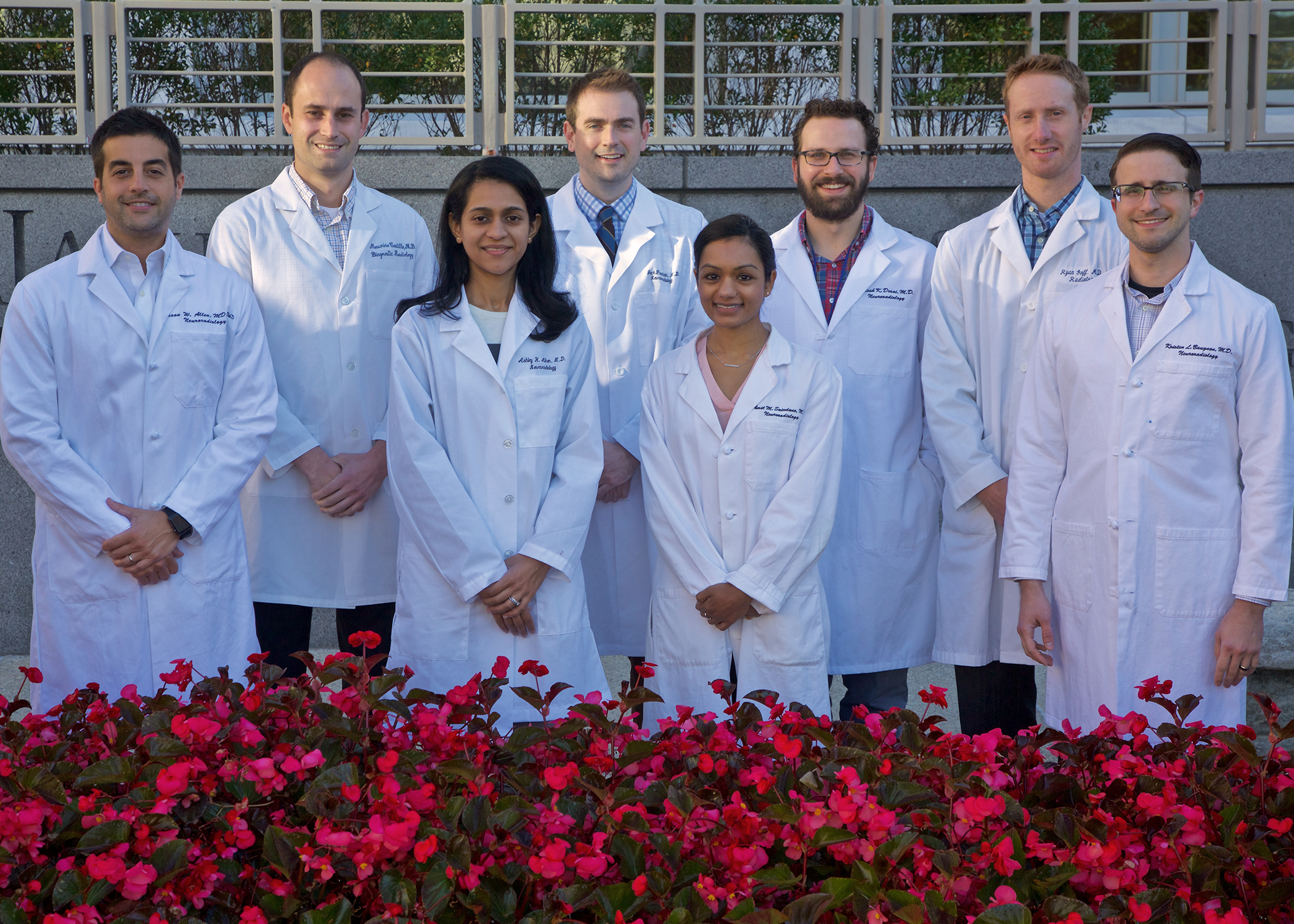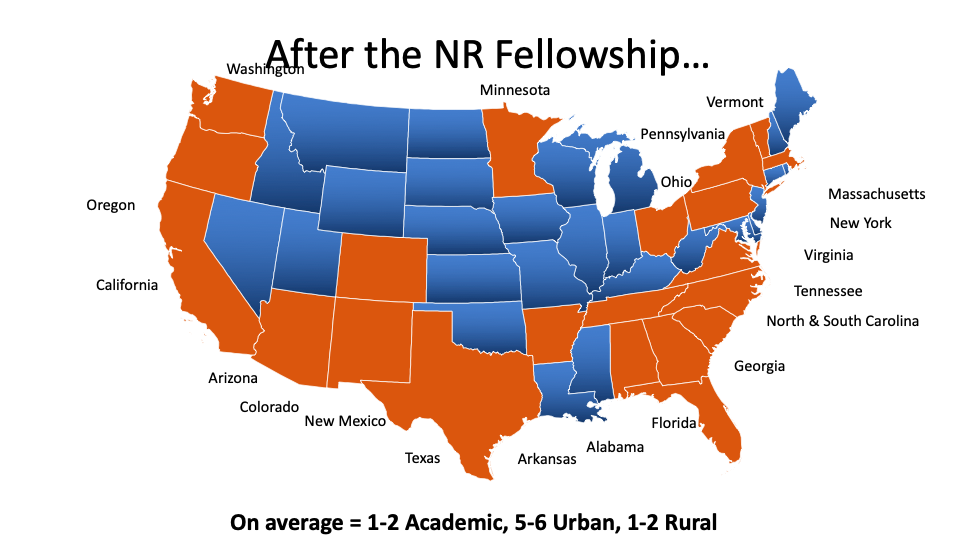 Former Fellow Testimonials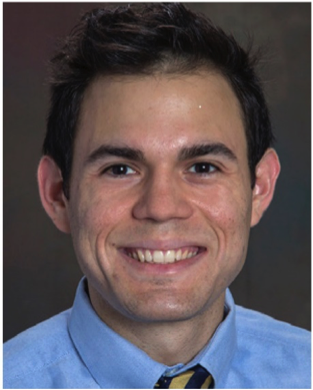 David M. Theriot, MD (2020)
Jefferson Radiology Associates and West Jefferson Hospital, New Orleans, LA
My time as an Emory neuroradiology fellow has been a rewarding experience marked by clinical and personal growth. The diversity of our rotations combined with the volume and variety of patients we serve formed a great foundation of this program. From acute trauma to neurodegenerative disease, neonates to geriatrics, the training is unparalleled in its breadth of exposure. In addition to such a diverse patient population, the mentors and educators of this department are the real standard bearers for Emory's excellent reputation. The support and teaching of our outstanding faculty provide the necessary framework to develop the clinical skillset of a neuroradiologist.  Our faculty always strived for excellent patient care, high-quality research, and top-notch teaching in the reading room and conference. The skills, knowledge, and friendships developed during my fellowship year will last a lifetime. I am grateful for my time at Emory as both a resident and fellow and would give my unbridled recommendation for this fellowship.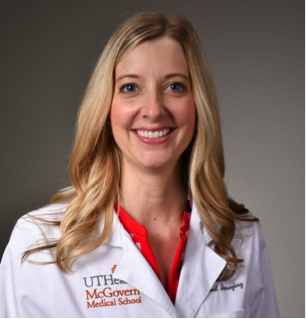 Jennifer McCarty, MD (2016)
University of Texas Health Science Center at Houston
I'll always think fondly of my fellowship year at Emory. For me personally, it was the best combination of everything I needed: fantastic faculty, organized curriculum, broad pathology, sufficient volume, and all in a great city! The attendings are heavily invested in preparing the fellows to be safe and savvy independent neuroradiologists. The program director is amazing. She was always an advocate for us fellows, adapting the program as ideas about rotations, call, and academic time arose. The Thursday morning didactic and case series were my favorites, but am a nerdy academic neuroradiologist now so I might be biased. We had top notch lectures from attendings, and my co-fellows always presented their material so well that it pushed me to up my case presentation game. The educational component of the fellowship was nicely balanced, with the case content and volumes across the clinical sites all complementing each other. Work was satisfying and fun, but the city of Atlanta was a blast. I enjoyed time with my co-fellows outside of work, loved living in Midtown, and had a great time exploring restaurant and outdoor options. Atlanta and the surrounding parts of the state are beautiful. This was definitely a year where I worked hard, but it's one that I'll always cherish. To the staff at Emory, I can't thank you all enough.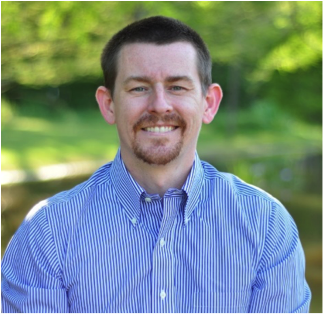 Brian Dupree, MD (2014)
Overton Brooks VA Medical Center and Ochsner LSU Health, Shreveport, LA
The Emory Neuroradiology Fellowship is "world class." The neuroradiology faculty and staff were incredibly welcoming, collegial, and encouraging from day one. I appreciated the multidisciplinary collaborative environment for learning and professional maturation. The range of clinical sites presented very different workflows and richly unique patient populations for a well-rounded training experience. My favorite rotation was with the embedded head and neck clinic at Emory University Hospital Midtown. Having the neuroradiology reading room in the middle of a busy ENT clinic meant learning firsthand how neuroradiologists and ENT clinicians engaged in face-to-face consultations to streamline the patient's diagnosis and treatment. Thanks to incredible faculty mentors and program leadership, I felt that I was able to personalize my learning experience and tailor some of my training to my needs and/or interests, which enhanced my overall experience and diversified my rotations. Since I had seen and experienced so much in my training, I knew at the end of the year that I was well trained and ready to be a leader in neuroradiology within my future practice. Even now, I follow faculty on social media for their fantastic case studies and teaching. Atlanta is a fantastic city in which to live. Green spaces, affordable housing, great restaurants, sports, concerts, and festivals. I am forever grateful for my training at Emory.