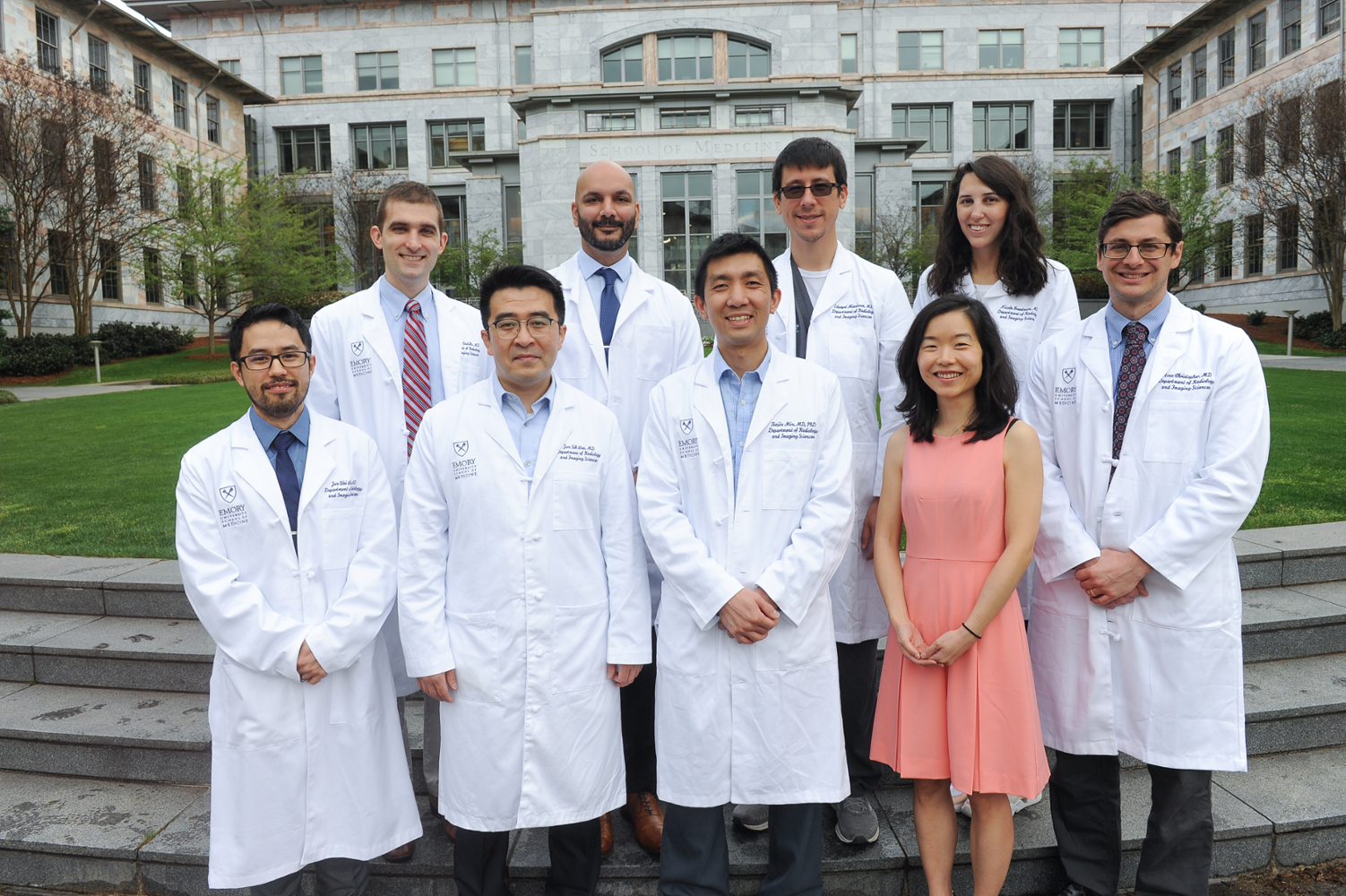 The Emory Neuroradiology Fellowship Program trains nine neuroradiology fellows per year in its ACGME-accredited program with the option of a second year of fellowship for further subspecialization. Our program participates in the Electronic Residency Application Service (ERAS) provided through the Association of American Medical Colleges. Applicants must use ERAS to transmit applications, letters of recommendation, transcripts, and other supporting credentials. For more information on this process, please review the ERAS website.
Eligibility Criteria
Completion of diagnostic radiology residency.
Board eligibility in radiology.
According to the new program requirements for ACGME-accredited programs, positions should fill first with those who have successfully completed a diagnostic radiology residency program accredited by the ACGME or the Royal College of Physicians and Surgeons of Canada.
If you are a current Emory neuroradiology resident interested in continuing on as a neuroradiology fellow at Emory, please click here. Note: You will be required to log into the Emory Radiology intranet in order to access the document.
Click here for full application instructions.
Watch the following video of our Neuroradiology Fellowship Program Virtual Open House for more information about the program and the application process.
The Neuroradiology Fellowship Program
The Emory Neuroradiology Fellowship program, one of the largest in the country, emphasizes excellence in training with cutting edge technology, innovative experience in our embedded clinic model, and a high volume of diverse pathology. Our program trains nine ACGME-accredited diagnostic neuroradiology fellows per year, with the option of a second year of subspecialized fellowship training. A series of well-designed rotations provides tremendous hands-on experience in all aspects of diagnostic neuroradiology including advanced MRI applications, head and neck imaging, pediatric neuroradiology, spine imaging, neuroangiography, and image-guided procedures. Our multiple hospitals and embedded reading rooms within various clinics (ENT, Neurosurgery and Neuroradiology) allow fellows to gain a unique exposure to referring clinicians, clinical context and patient management. Click the link for a detailed review of the fellowship curriculum.

Our fellowship benefits from Emory University School of Medicine's substantial physical resources, collaborative and collegial work environment, high-quality teaching programs, ethos of innovation and discovery, and a shared commitment to excellence. 
Our fellows' pass rate for subspecialization testing (previously termed Certificate of Added Qualification) is 100%. Previous fellows universally describe the year as educational, exciting, and enjoyable. Above all else, Emory Neuroradiology is a family. 
Wellness and Work-Life Balance
In addition to providing clinical training at the highest level, our fellowship also focuses on our people, wellness, diversity and inclusion. This family-friendly division supports trainees inside and outside of work, facilitating flexibility whenever needed. The following are some of the ways we promote work-life balance:
Cutoff times for reading outpatient studies to get trainees out of the reading room on time.
pre- and post-weekend-call compensation days.
Maternity and paternity leave.
Faculty/trainee lunches.
Avenues for anonymous feedback to program director.
We additionally follow Emory University's and Emory Healthcare's COVID-19 policies regarding masks, vaccinations, care protocols, and other means of protecting the health and safety of our entire team.
Faculty Excellence
Our fellowship's greatest asset is its diverse team of outstanding faculty, each with a unique area of expertise. Faculty members are energetic, knowledgeable, and experienced. Faculty members themselves have trained at top-notch programs across the country, including here at Emory, as the map below shows.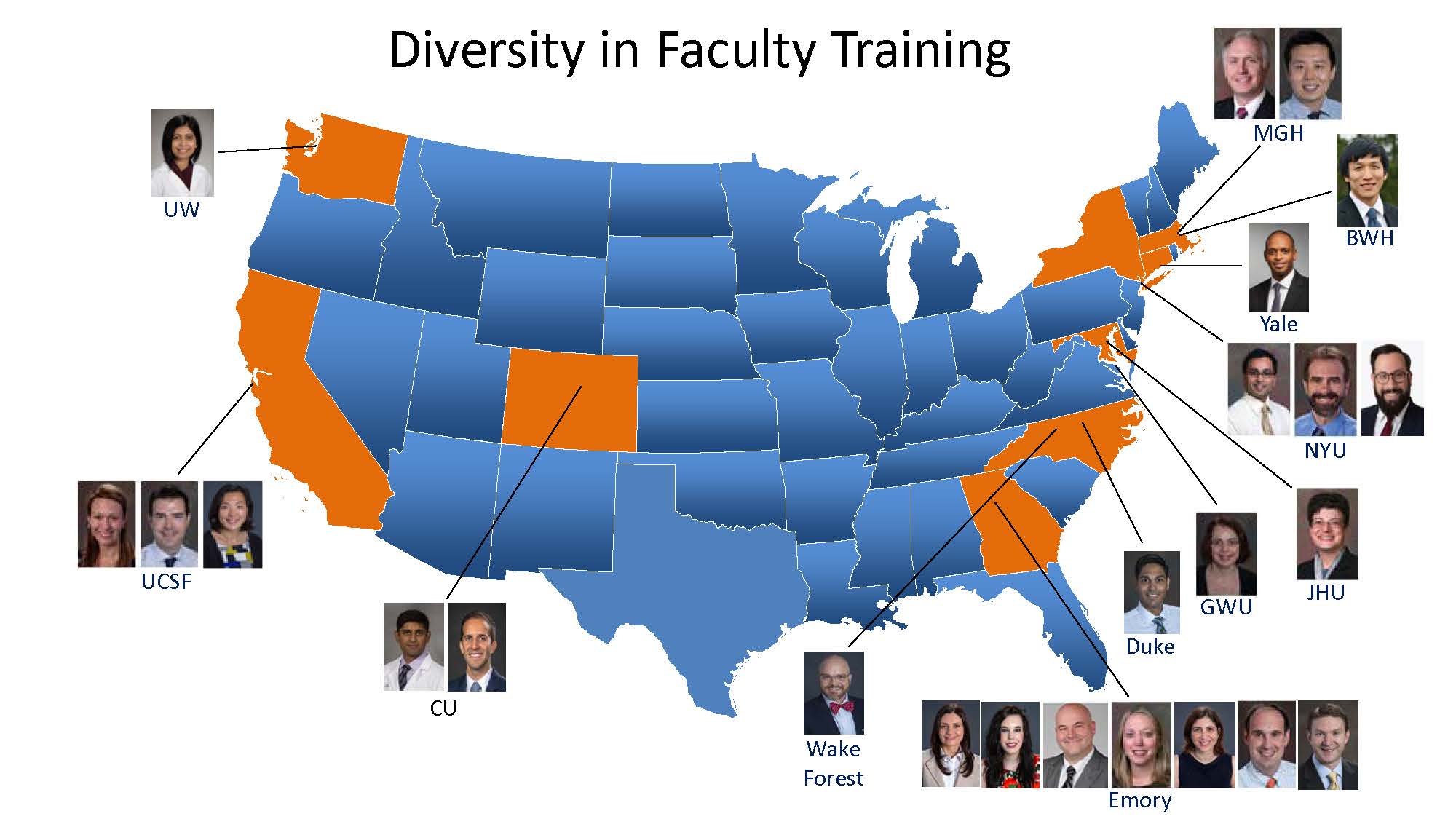 My time as a neuroradiology fellow was a rewarding experience marked by clinical and personal growth. The diversity of our rotations combined with the volume and variety of patients we serve formed a great foundation of this program. From acute trauma to neurodegenerative disease, neonates to geriatrics, the training is unparalleled in its breadth of exposure. In addition to such a diverse patient population, the mentors and educators are the real standard bearers for Emory's excellent reputation. The support and teaching of our outstanding faculty provide the necessary framework to develop the clinical skillset of a neuroradiologist. Our faculty always strived for excellent patient care, high-quality research, and not-notch teaching in the reading room and in conference. The skills, knowledge and friendships developed during my fellowship year will last a lifetime. I am grateful for my time at Emory as both a resident and fellow and would give my unbridled recommendation for this fellowship.
David M. Theriot, MD (2020), Jefferson Radiology Associates and West Jefferson Hospital, New Orleans, LA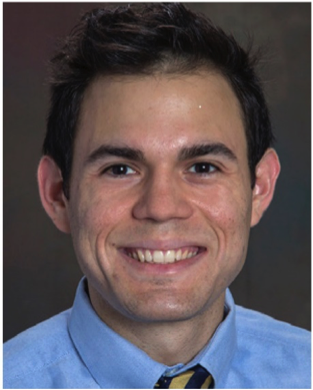 The Emory Neuroradiology division comprises nationally and internationally recognized experts representing all of the neuroradiology subspecialties, with faculty focusing their clinical and research efforts on CNS tumors, stroke and other vascular disorders, spine disease, head and neck disease, trauma, epilepsy, and neurodegenerative diseases, among others. Our Interventional Neuroradiology service treats a wide-range of disorders including acute strokes, vascular malformations, and aneurysms. We also are fortunate to have a group of dedicated pediatric neuroradiologists. Emory Neuroradiology, one of the largest sections in the United States, boasts numerous leaders in the field who have served in top leadership positions of ASNR, SCARD, ARRS, and AUR. Many of our division faculty have research funding from institutional, foundation, industry, and NIH grants.
We provide neuroradiology services for the 579-bed tertiary care Emory University Hospital (EUH), the 531-bed tertiary care Emory University Hospital Midtown (EUHM), the 120-bed specialty Emory University Orthopedics and Spine Hospital (EUOSH), the 953-bed Level I Trauma Center and Stroke Center at Grady Memorial Hospital (GMH), the 250-bed dedicated Children's Hospital of Atlanta (CHOA) at Egleston, and the 319-bed CHOA at Scottish Rite. We also provide services for many outpatient clinics including the Emory Brain Health Center, an outpatient neuroscience center that houses neurology, rehabilitation, and psychiatry clinics. We enjoy a long-standing culture of collaboration with imaging scientists in our department as well as referring clinicians in neurology, neurosurgery, otolaryngology, ophthalmology, radiation oncology and hematology-oncology.
Emory Healthcare is the largest academic health care center in Georgia and the only integrated academic health care system in the region leveraging the power of research to advance the quality of patient care. As one of the largest departments in the country, Emory Radiology is at the forefront of training a new generation of imaging clinicians and researchers.
Clinical imaging equipment includes numerous state-of-the-art scanners for ultrasound, multi-detector and dual-source CT, and MRI (1.5-T and 3.0-T), PET-CT, fluoroscopy, biplane neuroradiological angiographic suites, a newly installed PET- MRI, and a dedicated interventional MRI suite.