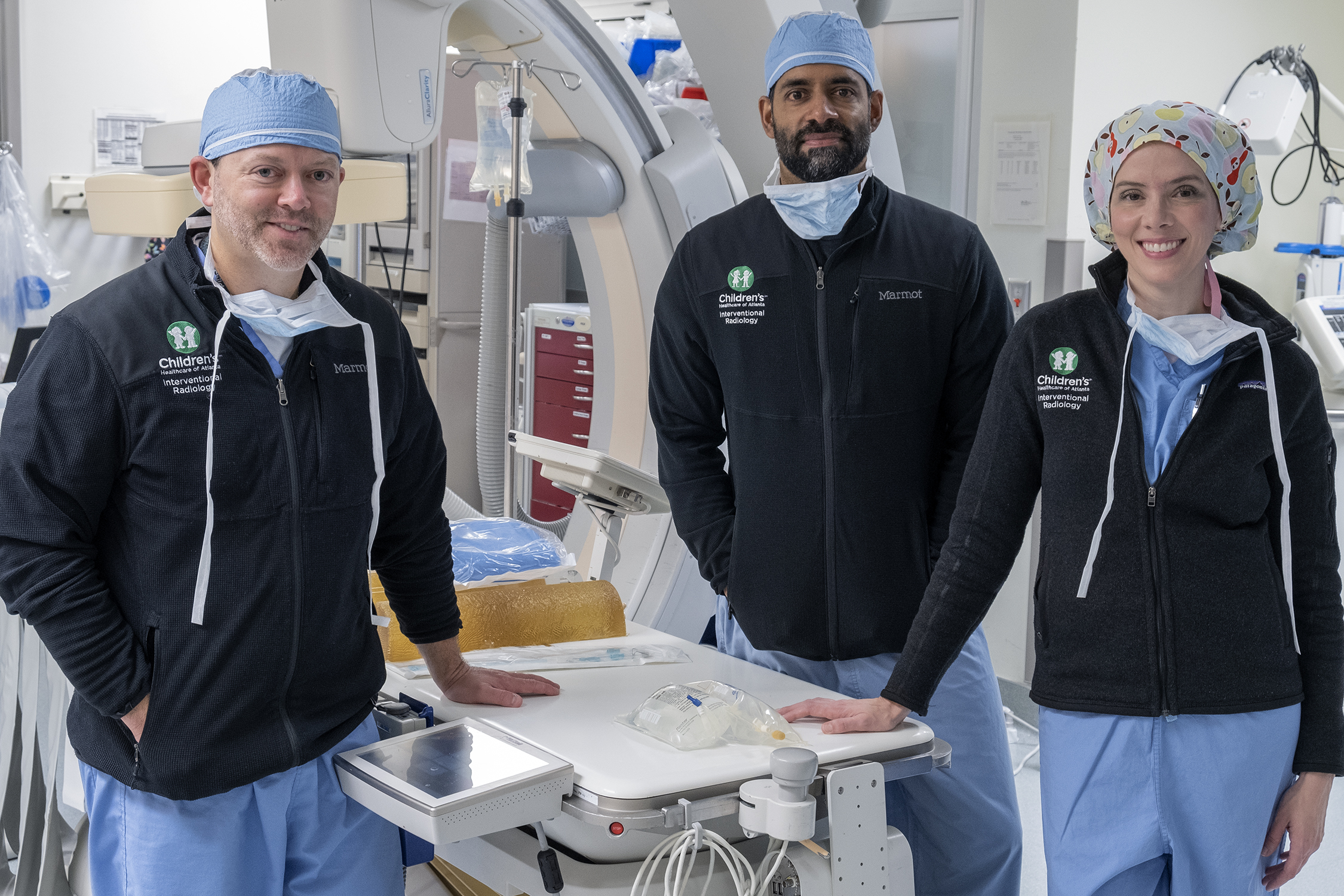 The Emory Department of Radiology and Imaging Sciences offers a one-year non-ACGME-accredited fellowship in Pediatric Interventional Radiology (PIR) to promising, qualified physicians.
Candidates must
Have completed or be scheduled to complete an ACGME (American) or RCPSC (Canadian) accredited interventional radiology residency program or a diagnostic radiology residency program with additional years of training in interventional radiology prior to July 1 of the fellowship year, and
Hold an MD or equivalent and meet requirements for medical licensure in the state of Georgia.
Our fellowship program accepts applications beginning September 1 of each year. Interviews will be offered beginning September 15.  Applicants should send an updated CV and a letter of intent to Program Director Dr. Anne Gill at anne.gill@emory.edu.
About the Fellowship Program
The goal of the Pediatric Interventional Radiology Fellowship Program is to provide exceptional training in the identification, management, and treatment of pediatric diseases which require an innovative and minimally invasive approach. Some of the most common diseases and disciplines include vascular anomalies, solid tumors, renovascular hypertensions, biliary obstruction, routine biopsies of solid organs, challenging central venous access, venous thrombosis, and malnutrition.
The program is one of three pediatric imaging fellowships offered by Emory Radiology's Division of Pediatric Imaging in partnership with Children's Healthcare of Atlanta.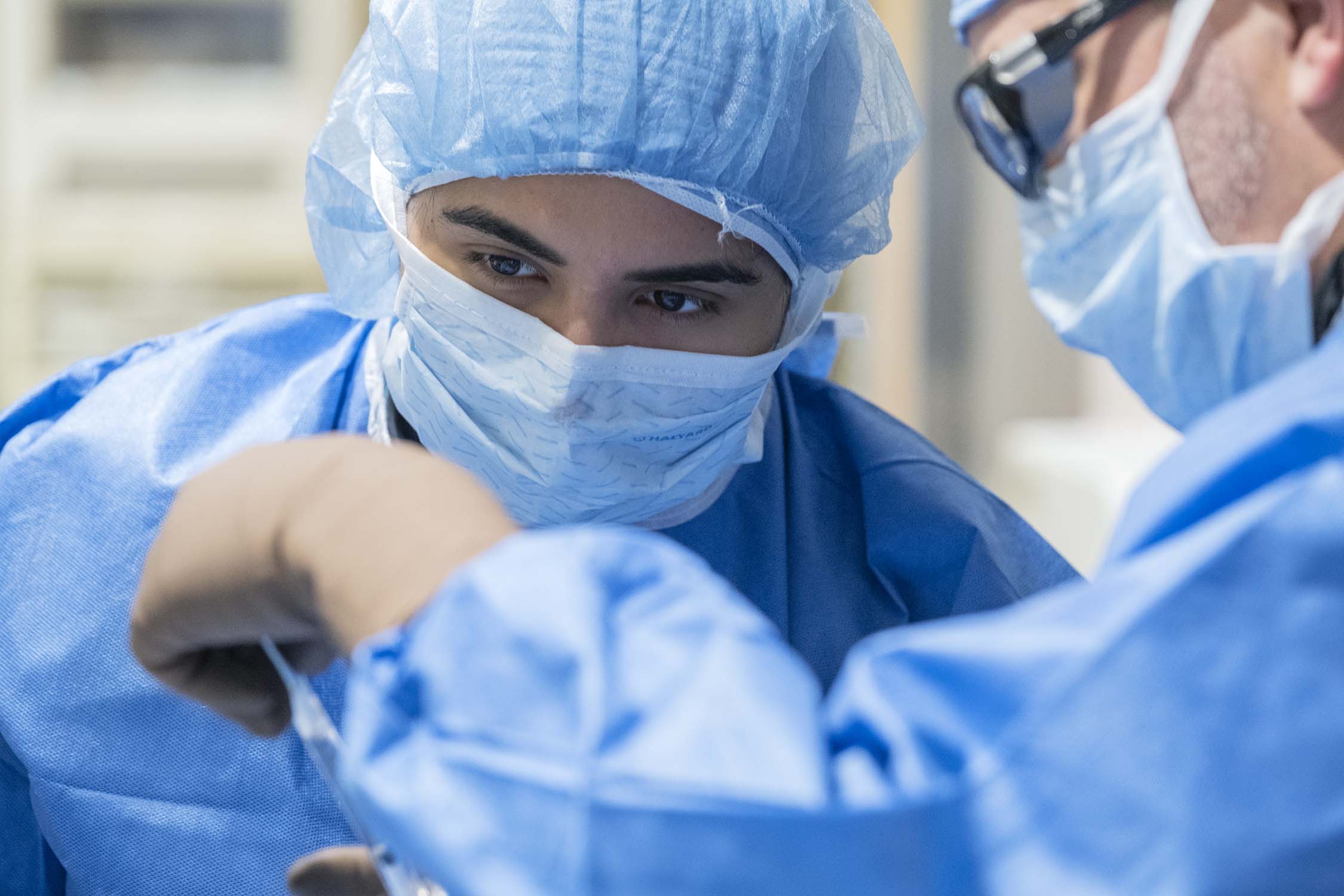 Clinical Rotations
It is anticipated that the PIR fellow will assume increasing responsibilities in outpatient, inpatient, operative, and emergency care of interventional radiology patients.
While the attending supervising physicians maintain responsibility for all activities performed by the fellow, each PIR fellow may independently perform the following procedures and evaluations with minimal attending physician supervision:
GJ tube replacement
Routine drain exchanges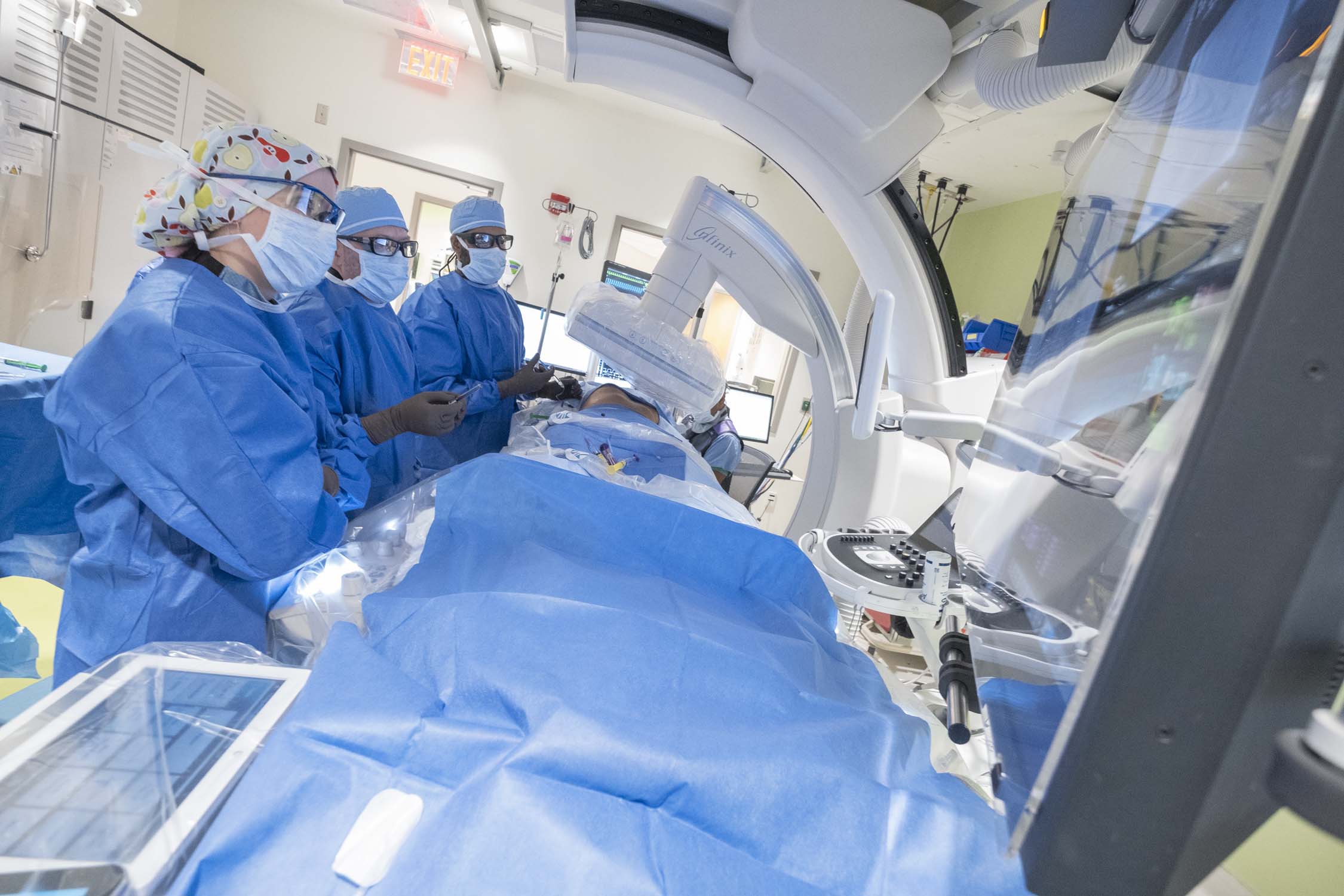 Through didactic and clinical education settings, the PIR fellow by the end of his or her fellowship training, is expected to be well-versed and skilled in at least the following:
Vascular access
Percutaneous biopsy
Drainage of fluid collections
Body angiography
Spine interventions
Genitourinary interventions
Vascular anomalies interventions
Venous interventions (stenting, embolizations, angioplasty, etc.)
Percutaneous enteric access (G, GJ)
Loco-regional tumor therapy
Musculoskeletal interventions
Arterial interventions (embolization, angioplasty, stenting, etc.)
Percutaneous tumor interventions
Benign bone tumor interventions (embolization, sclerotherapy, ablation)
Pharmacochemical venous thrombolysis and catheter-directed thrombolysis
Outpatient Clinic Participation
The PIR fellow will have exposure to outpatient care during scheduled participation in the multidisciplinary vascular anomalies clinic and the interventional radiology clinics. All clinic-based work will be supervised by attending staff.
Educational Curriculum
The PIR fellow benefits from didactic lectures given by faculty on the following topics: low flow vascular malformations, high flow vascular malformations, embolization basics, thermal ablation, pediatric portal hypertension, intrahepatic portosystemic shunts (arterial and venous), venous thromboembolic disease: thrombolysis and IVC filters, and renal artery stenosis.
Research
Fellows receive two academic days per month for research and teaching purposes. Our group's research productivity includes publications in leading peer-reviewed pediatric and radiology journals. The PIR fellow receives mentorship, support, and academic time to publish at least one article in a peer-reviewed journal and to present the findings as a scientific abstract at a national meeting (such as but not limited to the Society for Pediatric Interventional Radiology, the Society for Pediatric Radiology, and/or the Society of Interventional Radiology).
School of Medicine investigators, including fellows, have access to a comprehensive range of core facilities and innovative technologies to support their research. Along with advanced tools and equipment, these facilities offer the expertise of multidisciplinary teams experienced in health sciences research.
One such facility is the Center for Systems Imaging Core. The center boasts both adult and pediatric as well as animal imaging capabilities. Emory Radiology investigators also frequently collaborate with the Medical Imaging, Informatics, and AI Core.
Other imaging sciences research partners include the Coulter Department of Biomedical Engineering of Emory and Georgia Tech and Morehouse School of Medicine.
Life in Metro Atlanta
Emory is located in in the highly diverse metropolitan Atlanta region. Learn more about what makes metro Atlanta a wonderful place to live, work and play: