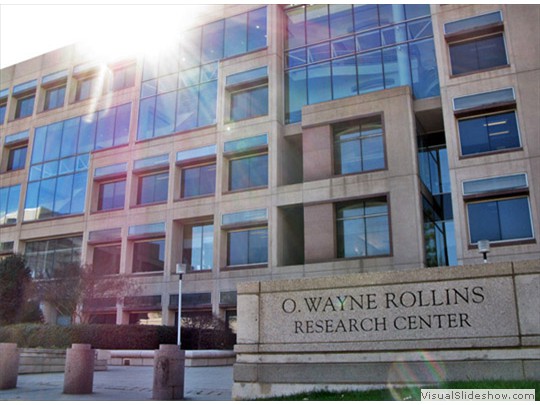 The Department of Biochemistry occupies two floors in the O. Wayne Rollins Research Center, a 220,000 sq. ft. state of the art research facility that is also home to the departments of Biology, Microbiology/Immunology and Pharmacology. The space is contiguous with the 325,000 sq. ft. Whitehead Research Building that houses the other basic science departments of the School of Medicine; Cell Biology, Human Genetics, and Physiology along with two floors for small animal housing and experimental suites.
The Biochemistry Department is equipped with the latest instruments and computer software allowing the faculty members to maintain cutting edge research programs in diverse areas of investigation and use of a wide variety of model systems.
The School of Medicine also has available core facilities in DNA synthesis and analysis, peptide synthesis and analysis, transgenic mouse construction, X-ray crystallography, and image analysis.