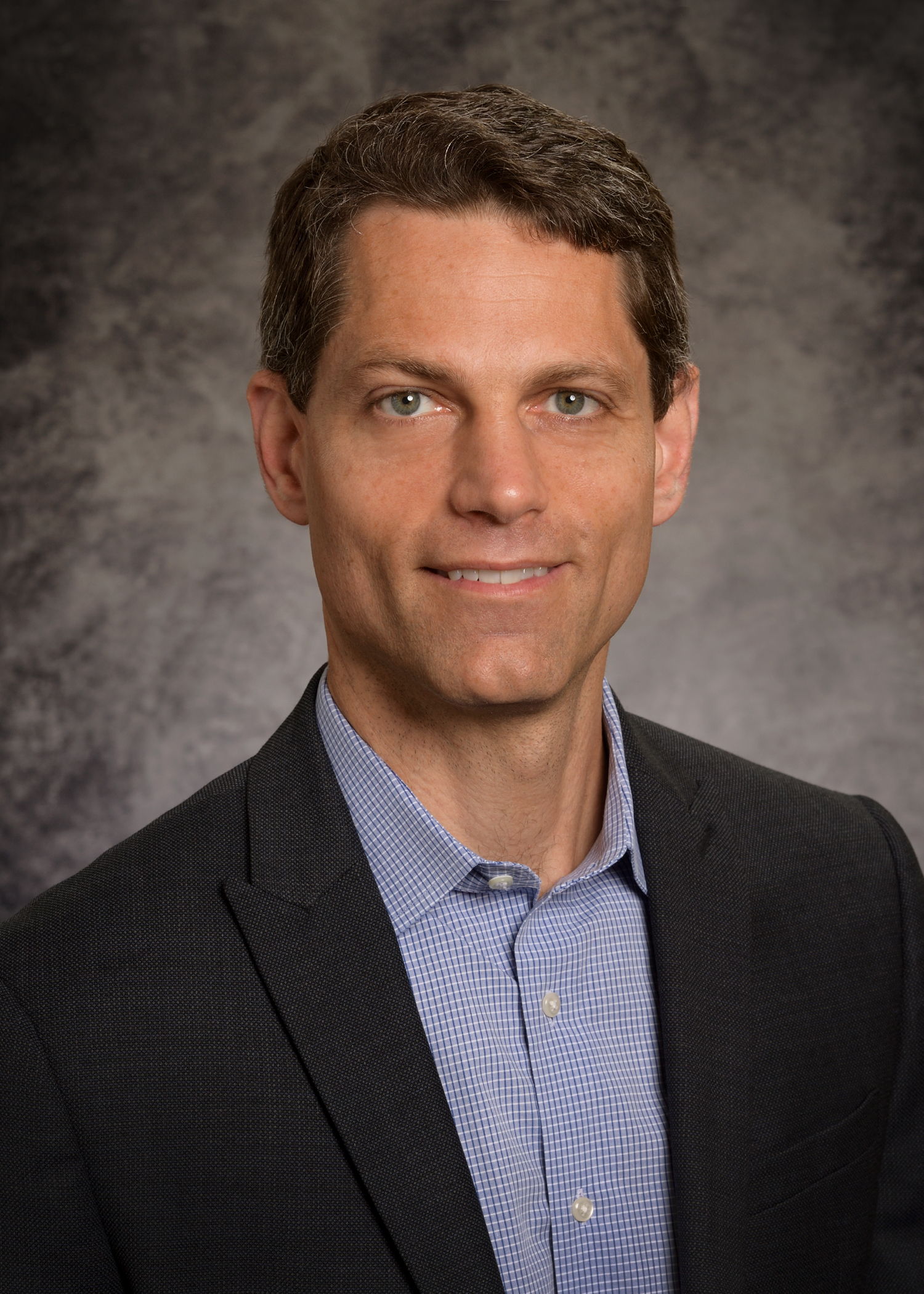 Eric A. Ortlund, PhD
Professor and Principal Investigator
Contact Eric
Eric received his B.S. and Ph.D. at the University of South Carolina, and followed this with postdoctoral research at the University of North Carolina at Chapel Hill, Chapel Hill, NC. Eric was a Lineberger Cancer Center NRSA postdoctoral fellow and joined the Department of Biochemistry at Emory as an Assistant Professor in September 2008.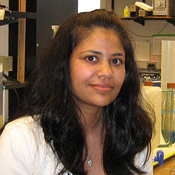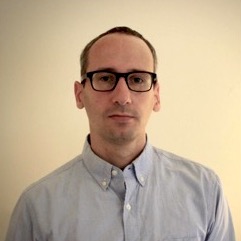 Filipp Frank, PhD
Instructor
Contact Filipp
Filipp received a B.S. and M.S. in molecular biotechnology from Ruprecht-Karls-University in Heidelberg, Germany, and a PhD in biochemistry from McGill University in Montreal, Canada. He then carried out postdoctoral research in single-molecule biophysics at UC Berkeley before he joined Emory in 2016. Here he spends half his time as an HHMI curriculum development postdoctoral fellow and the other half investigating the functional and structural characteristics of the lncRNA Gas5 in the Ortlund lab.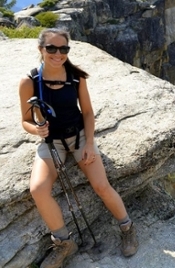 Jen Colucci, PhD
Senior Research Specialist
Contact Jen
Jen earned her Ph.D. from Emory University's Department of Biochemistry in 2013. Her research focuses on the historical mechanisms driving ligand specificity in steroid hormone nuclear receptors. 
Xu Liu, PhD
Postdoctoral Fellow
Contact Xu
Xu received a B.S. in food science and engineering from Shandong Normal University in 2005 and M.S. in biochemistry from Beijing Normal University in China in 2008. He finished his PhD studies centered on PDZ domain-mediated protein/ligand interactions in University of Iowa in 2014. He then performed a short-term postdoctoral research in structure and inhibition of a histone demethylase family in Cheng lab in Emory University before he joined Ortlund lab in 2016. Here he focuses on investigating the structure-dynamics-function relationship of glucocorticoid receptor and an acyltransferase called tafazzin.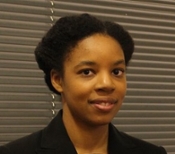 Elizabeth Millings, PhD
Postdoctoral Fellow
Emory FIRST Fellow
Contact Elizabeth
Elizabeth received a B.S. in chemistry from Stony Brook University, and a PhD in nutritional and metabolic biology from Columbia University. She joined the Ortlund lab in 2017, where she studies the role of nuclear receptors in metabolic disease using mouse models. She is also a FIRST postdoctoral fellow at Emory.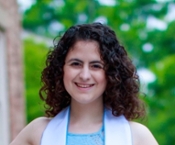 Emma D'Agostino
Graduate Student, BCDB Program
Contact Emma
Emma received her BS degree from the University of North Carolina at Chapel Hill in Biology and Chemistry. While at UNCCH, Emma worked in the lab of Dr. Matthew Redinbo where she studied structural and functional diversity of the bacterial beta-glucuronidase enzyme. Emma enrolled in the BCDB program in the Fall of 2016 and joined Dr. Ortlund's lab in 2017. Emma will be studying the roles of liver receptor homolog-1 (LRH-1) and Steroidogenic Factor-1 (SF-1) in metabolism and systems biology.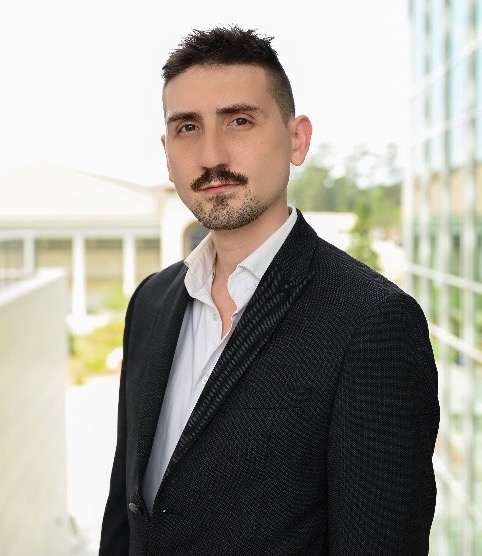 Sam Druzak 
MSP Graduate Student
Contact Sam
Sam received his BS from Emory University majoring in Chemistry. During his time as a student he worked in Dr. Parr's lab studying social cognition in rhesus macaque, and Dr. Salaita's lab where he helped in the development of a nanozyme. Sam then worked for 2 years in Dr. Li's lab at the Aflac center for Pediatric Hematology and Oncology as a Research Technician.  During this time, Sam worked on characterizing GPV, a member of the GPIb-IX-V complex. Sam enrolled in Emory's MSP program in 2017 and officially joined the Ortlund Lab in 2018. His research focuses on PCTP's role in the regulation of various biological processes through associations with nuclear receptors.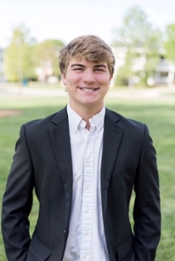 M. Lee Cato 
BCDB Graduate Student
Contact Cato
Cato received his BS degree in Biology from Wofford College. He enrolled in the BCDB program in 2017 and joined Dr. Ortlund's lab in 2018. Cato's research focuses on modulating the activity of the nuclear receptor LRH-1 with small molecules. He is particularly focused on developing compounds with antagonistic effects on LRH-1 activity by modifying the chemical structure of current agonists. Cato is a very nice Potato. 
Former Lab Members
Postdoctoral Fellows

| Name | Graduation Year | Status |
| --- | --- | --- |
| Mireille El Bejjani, MD | 2017 | Medical Doctor, Al Jalila Children's Hospital (Dubai, UAE) |
| Michael Tuntland, PhD | 2017 | Mode of Action Biochemist; Corteva Agriscience |
| Kristal Maner-Smith, PhD | 2016 | Technical Director, Emory Integrated Lipidomics Core (EILC) |
| Michael Murphy, PhD | 2013 | Microlytic, Inc. |
| Manish Pathak, PhD | 2011 | Indian Institute of Science Education and Research |
Graduate Students

| Name | Graduation Year | Status |
| --- | --- | --- |
| Tillman, Matthew | 2020 | Rawls Lab, Duke University |
| Suzanne Mays | 2018 | Marie Curie Postdoctoral Fellow; Center for Genomic Regulation (Barcelona, Spain) |
| Regan Esposito | 2018 | Cheif Content Officer; Esports News Organization |
| Emily Rye Weikum | 2017 | Lead Medical Writer; SciMentum |
| Jen Colucci | 2013 | Senior Research Specialist; Emory University Department of Biochemistry |
| Paul Musille | 2014 | Innovation Manager; Anthem, Inc. |
| Eric Armstrong | 2014 | Faculty; Montgomery Bell Academy Preparatory School |
| Will Hudson | 2015 | Postdoctoral Fellow; Rafi Ahmed, Emory University Department of Microbiology and Immunology |
| Jeffrey Kohn | 2016 | Postdoctoral Fellow; Rockefeller University |
Other lab members/visitors

| Name | Graduation Year | Status |
| --- | --- | --- |
| Heather Donaldson | 2019 | Emory Healthcare |
| Yashuo Wang | 2018 | Ocean University of China |
| Ayushi Sharma | 2018 | Medical Student at William Beaumont School of Medicine |
| Monah Clark | 2015 | Emory Summer Undergraduate Research (SURE) Fellow |
| Austin Herbst | 2014 | Emory Summer Undergraduate Research (SURE) Fellow |
| Christine Youn | 2011 | Emory Summer Undergraduate Research (SURE) Fellow |
| Conner Carter | 2010 | Visiting Student from Morehouse |
| Kirti Desphande | 2008 | Research Specialist |
| Sean Carroll | 2009 | Manager; Axcella |
| June Keay | 2008 | Visiting Student from the University of Oregon |