The Department of Biochemistry is a leading research division at Emory University School of Medicine. Our diverse studies exploring many key areas of biochemistry, molecular and structural biology, applied toward a better understanding of diverse, fundamental biological processes with potential or established links to human health and disease. These include but are not limited to the study of gene expression and control of protein synthesis, cell signaling, cell metabolism, molecular pathogenesis, and protein/nucleic acid modifications and interactions.
Dr. Homa Ghalei Selected for 2023 Educator Appreciation Day
Dr. Homa Ghalei has made extensive contributions to graduate education at Emory. In addition to providing outstanding mentorship to trainees in her research lab, Dr. Ghalei is the director of the major course taken by 1st year Biochemistry, Cell and Developmental Biology graduate students and has taught extensively in this course, developing several minicourses that emphasize scientific discussions, critical thinking, hypothesis design and testing, and application of techniques in modern biochemistry.
In recognition of Educator Appreciation Day, the Recognitions Committee at Emory School of Medicine sent out a call for nominations for educators across the school who go above and beyond the call of duty as teachers and mentors. Emory educators were nominated by their peers and colleagues for their passion and skills to educate, encourage, and support scholars and learners across the university.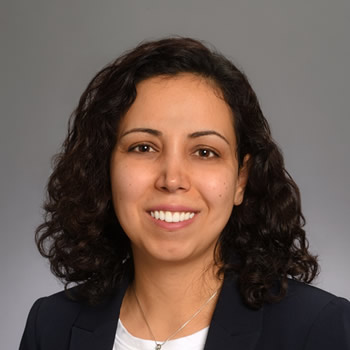 Ortlund Lab Publishes Paper in Structure
The Ortlund Lab shows how #COVID variants can escape immune detection with their publication, "Molecular basis of SARS-CoV-2 Omicron variant evasion from shared neutralizing antibody response," in Structure.
Nick Seyfried, PhD, and Colleagues on PBS's Your Fantastic Mind 
Nick Seyfried, PhD, and colleagues appear on PBS's Your Fantastic Mind discussing their research of proteomics, the study of proteins in humans, and its potential to unlock the secrets of neurodegenerative diseases.