We use modern biochemical and biophysical methods to study the structures, interactions and biological functions of biomedically important RNA and protein molecules. Current topics include mechanisms of bacterial antibiotic resistance that arise through ribosomal RNA modification and drug efflux systems, and RNA-mediated regulation of host cell innate immune responses.
Congratulations to Dr. Sam Schwartz and colleagues in the Conn and Lowen labs on their recent publication in PNAS!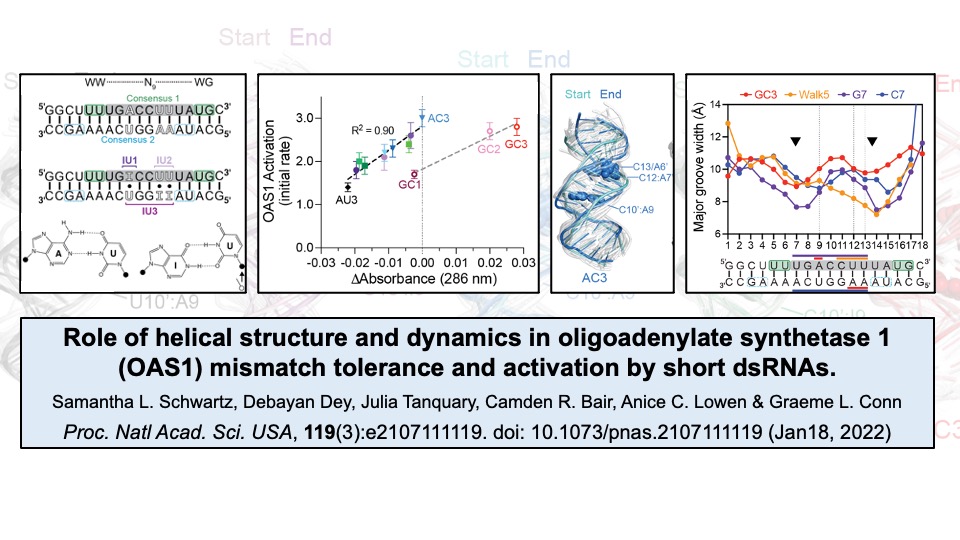 Now in print in Antimicrobial Agents & Chemotherapy – our study of substrate selection by the efflux system MexXY-OprM by postdoc Debayan Dey and MMG student Logan Kavanaugh. Congrats! Read more at AAC.