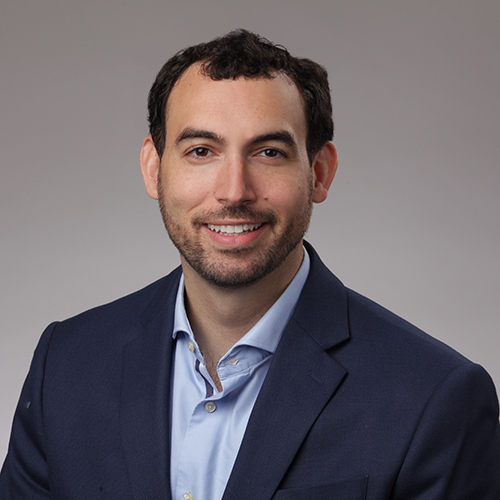 Grants from both the National Institutes of Health (NIH) and the Veteran's Administration (VA) are allowing Dr. Andrew J. Feola to further explore the role that menopause and hormones play in the onset and treatment of glaucoma.
Currently, glaucoma is the leading cause of irreversible blindness, projected to affect 112 million people worldwide by 2040. Aging is a major risk factor for the disease, but gender cannot be overlooked: 59 percent of glaucoma cases are among women. Some data suggests that hormonal changes brought on by menopause can impact ocular tissues and play a role in the development of glaucoma. Feola's research will follow up on this.
"We have a knowledge gap that we are trying to bridge," said Feola of his current research. "While the exact cause of glaucoma is unknown, recent evidence has shown that early menopause and altered estrogen signaling are linked to developing glaucoma. These data highlight that menopause, and particularly estrogen, may play a role in the development of this disease."
The 2-year, $430,000 NIH/NEI (National Eye Institute) grant will support Feola's project, "Assessing the Impact of Age, Sex, and Menopause on Scleral Biomechanics and Gene Expression" which will investigate scleral mechanics and gene expression changes due to age, sex, and menopause. Feola will also set up future applications to investigate pathways affected by age and menopause as potential targets for future treatments.
The 2-year, $230,000 VA RR&D grant will support "The Relationship of Menopause to the Onset of Glaucoma in Veterans," a retrospective study that will use the VA's longitudinal care records to better understand the association between menopause and glaucoma.  This query is particularly relevant to veterans who are, statistically,  twice as likely to develop glaucoma than the general US population.  It will also provide some very practical knowledge for the military, where the number of female enlistees has doubled in the last 10 years and where 43 percent of those women will be reaching menopause in the next few years.
"Several studies have shown that menopause and hormone replacement therapy containing estrogen affect eye pressure," noted Feola. "Although glaucoma can occur at any level of IOP, elevated eye pressure remains a major causal risk factor for developing this glaucoma so studying how menopause and hormone replacement therapy are associated to glaucoma will improve our understanding of this disease"
Find out more about the Andrew J. Feola Lab at the Emory Department of Ophthalmology