From Med School to Ophthalmic Physician
Every year, the Emory Eye Center admits six medical school graduates into its four-year ophthalmolgy residency program.  These residents complete a one-year accredited internship (PGY1) at the Emory University School of Medicine before beginning their three-year mentorship and training in the Department of Ophthalmology. An ongoing system of evaluation monitors the residents' progress in academic, clinical, and communication skills and knowledge.
Academically, the Emory Eye Center and Department of Ophthalmology are aligned with the Basic and Clinical Science Course (BCSC) published by the American Academy of Ophthalmology (AAO). We are governed by the Emory School of Medicine's Policies and Procedures.  

Graduates of the Emory Eye Center residency program are fully prepared to practice comprehensive ophthalmology. Some of our strongest residents opt to pursue further training through an ophthalmic subspecialty fellowship.  A select few will be accepted into the Emory Eye Center's fellowship program.
How does this all work together? Check out Residency-at-a-Glance. 
Beginning in 2023, the Department of Ophthalmology will begin admitting optometry students from Nova Southern University for a one-year residency. To find out more about that program visit the Optometry Residency program.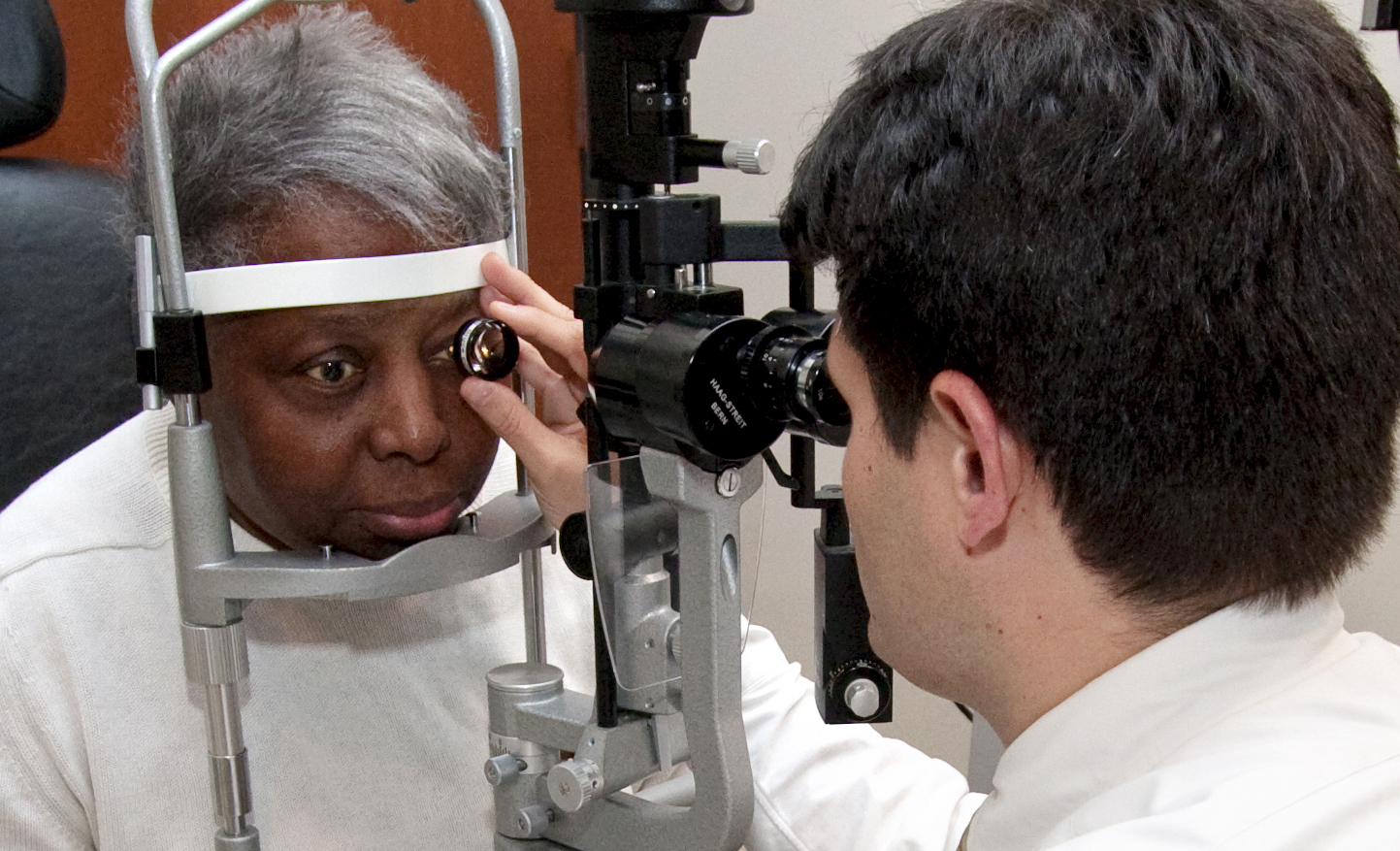 Comprehensive Rotations
The sheer size and complexity of the Emory Healthcare system ensures that Emory Eye Center residents and fellows gain a wealth of experience addressing a broad range of conditions and services, including cornea/external disease, refractive surgery, glaucoma, retina/vitreous, oculoplastics, pediatric ophthalmology, neuro-ophthalmology, contact lenses, low vision, and ocular pathology.
Clinical rotations take place at Emory-affiliated hospitals and centers and at outreach clinics established by our Global Ophthalmology Program.
Each year, residents complete 12 clinical rotations at our two teaching hospitals (Grady Hospital and the VA Medical Center) and in various subspecialties throughout the Emory Healthcare system. Each rotation is four to five weeks long.  In addition, residents are assigned to an on-call schedule where experienced clinical mentors introduce them to the practice of autonomous patient care.
Extensive Surgical Training
The Department of Ophthalmology is committed to providing residents with high-quality surgical and technical training throughout their residency. Residents are mentored to assume the role of the primary surgeon in major procedures well before their PGY-4. The most recent graduating class of residents entered their medical practice with a substantial resume of surgial procedures:
Cataract: 245
Strabismus: 13
Glaucoma:14
Plastics: 135
Major traumas: 13
Lasers (YAG, LI, SLT, PRP, Focal): 105
Integrated Didactics
Clinical training is complemented by a combination of educational seminars, ongoing case analyses, and formal consultations. Here are some highlights of that education:
Friday Lectures: Every Friday from 9 am until noon residents attend a series of lectures, given by Department of Ophthalmology faculty and select faculty from the Emory School of Medicine
Surgical Conferences: Residents take the lead in presenting and analyzing videos of their surgeries on a regular basis. Routine and complex surgeries are reviewed, giving all residents insight into both surgical planning and technique. 
Cataract Surgical Intensives: First and second-year residents gain considerable training in cataract surgery through bi-weekly video and case reviews. The second-year Cataract Surgery Course includes a surgical wet lab.
Retinal Imaging Conferences. Monthly retinal imaging conferences analyze common and rare pathologies using state-of-the-art imaging technologies, such as fluorescein angiography (FA),

optical 

coherence t

omography (

OCT), ICG angiography, and 

electroretinography (ERG).

Cornea Conference: Monthly cornea conferences bring together the Emory Eye Center's cornea specialists with both residents and fellows for an in-depth analysis of common, challenging, and unusual cases. 
Quarterly Eye Pathology Conferences: Residents and fellows test their 

ophthalmic pathology knowledge and training with a series of online "unknown" case studies. These password-protected online courses and tutorials challenge residents and fellows in a manner that closely mimics the real-world diagnostic and treatment process. 

Review Sessions for the Ophthalmic Knowledge Assessment (OKAP). Faculty-led reviews are held throughout the year to prepare residents for their boards. 
Journal Club: Each of the ophthalmic specialties convenes a monthly meeting of faculty, fellows, and residents where emerging research findings from that specialty are assessed and analyzed. Residents can expect to present at these club meetings. 
Grand Rounds: First- and second-year ophthalmological residents present research and case analyses three to four times a year at the Emory Eye Center's Grand Rounds seminars. Also presenting are Emory Eye Center fellows, clinical faculty, vision researchers, and visiting lecturers.
The EEC Lectures: Every week, the Emory Eye Center hosts between one and four presentations by clinicians, researchers, and other experts in ophthalmology. Speakers include members of the  Atlanta Vision Research Community (AVRC), EEC fellows and residents, and nationally recognized specialists in the field.
Multi-disciplinary Translational Research
Residents and fellows of the Emory Eye Center have the opportunity to get involved in a full range of basic, translational, and clinical vision-related research activities. Many work with scientists from one of 17 established labs.  They also collaborate and consult with researchers from other Emory School of Medicine departments, Georgia Tech's School of Biomedical Engineering, Emory's Yerkes National Primate Research Center, and  the Atlanta Veterans Administration Hospital. 
All residents have the opportunity to rotate through the L.F. Montgomery Lab, one of the nation's few full-time eye pathology laboratories. The laboratory is involved with diagnostic and experimental eye pathology, in particular ocular melanoma and age-related macular degeneration. 
Residents and fellows can expect to present the findings of their ophthalmic research through the Center's Lecture Series, at professional conferences such as ARVO or AAO, or through publication in a professional journal.