Ocular Oncology & Pathology at EEC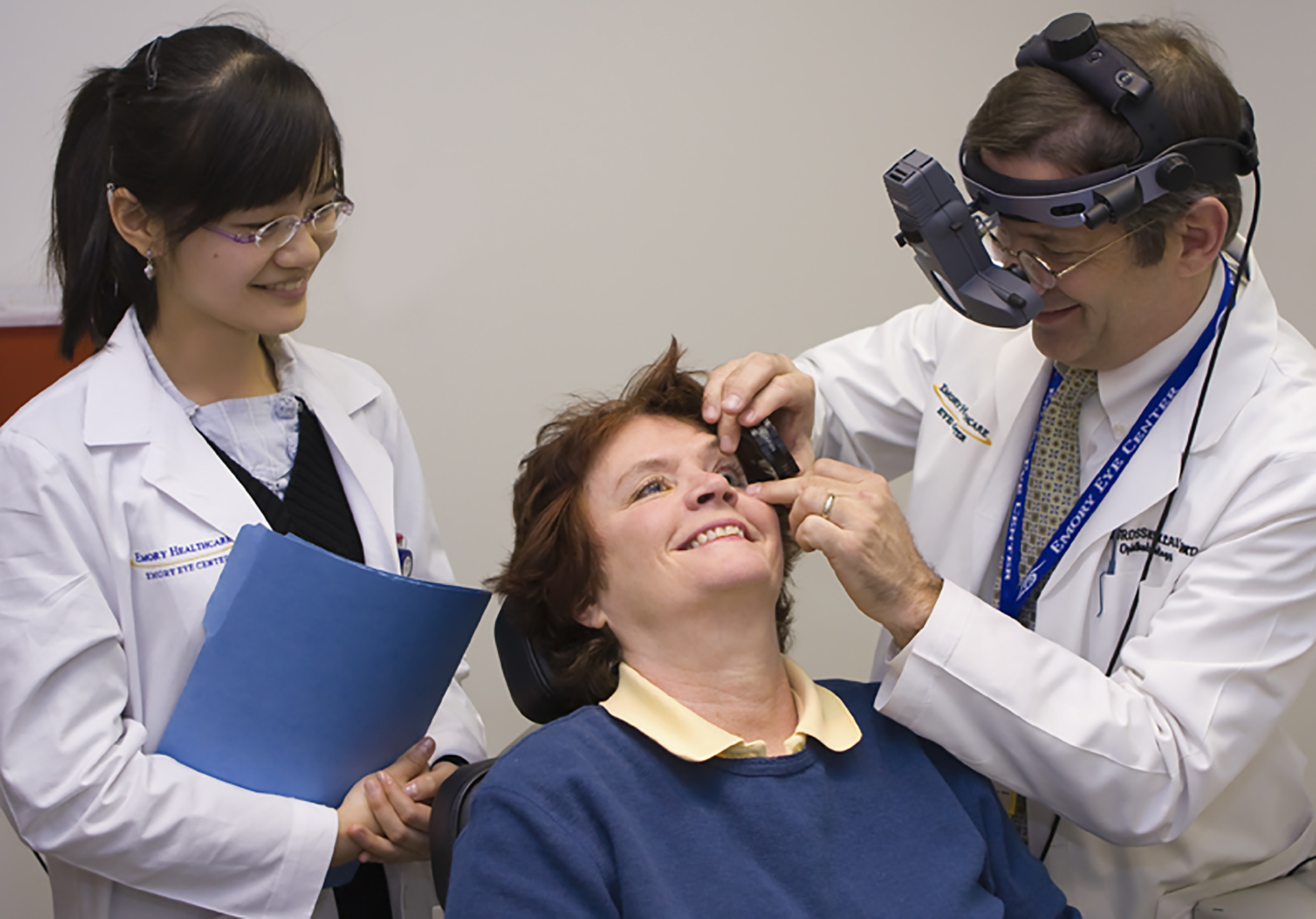 As one of a few ocular oncology and pathology specialties in the country, Emory Eye Center focuses on comprehensive care for adult and pediatric patients with eye malignancies. Residents, fellows, researchers and clinicians also work to identify long-term treatments and cures by analyzing the underlying pathologies of the disorders they treat. 

Services include diagnosis and clinical care, as well as surgery and radiation treatments, if necessary. We are a recognized center of excellence for rare and complex cancers.
Comprehensive diagnostics 
The Center's L. F. Montgomery Laboratory allows our clinicians to evaluate ocular pathology specimens on site. It also serves as a research hub for the ongoing study of ocular cancer, pathology, and drug delivery.

The options for diagnosing tumors include a thorough eye examination, ultrasound (echography), photography (fluorescein angiography and/or fundus photography, ocular coherent tomography (OCT), and/or the use of computerized tomography (CT) scan or MRI.
Clinical care
Clinicians in this service work closely with colleagues in multiple specialties to  evaluate and treat patients with eye, eyelid, and orbital tumors, including ocular melanoma, retinoblastoma, lymphoma, periocular, and other tumors of the eye and surrounding tissue. Our clinicians regularly consult with and work alongside other ophthalmic specialists as well as with their colleagues from the Emory School of Medicine. Retina, cornea and clinical eye pathology specialists routinely work with radiation and medical oncologists, physicists, and other oncology specialists at Emory Healthcare, Winship Cancer Institute and the Cancer Center at Children's Healthcare of Atlanta.

This collaborative approach benefits both patients and physicians in the ocular oncology service. Our residents and fellow leave us expecting seamless coordination between medical, radiation, surgical, and other treatment modalities. 
Treatment options
Depending on the type of cancer and location, options may include chemotherapy (topical for anterior surface tumors, injectable about the eye, or systemic administration), cryotherapy (use of low temperatures), external beam radiation, radiation plaque therapy (also called brachytherapy) and surgical excision of the tumor. Oculoplastics physicians or tumor surgeons offer reconstructive surgery and prosthetic devices, tailored to each individual patient's case.