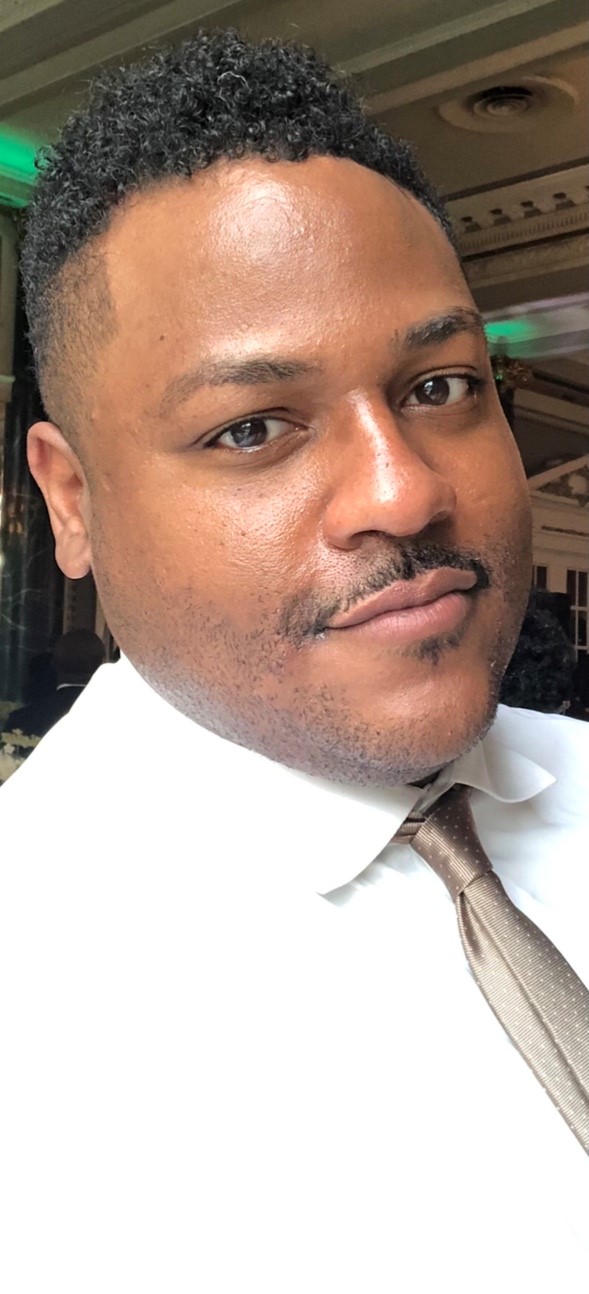 By: Ada Chong
Despite facing many hardships and challenges, Dr. Joseph "Joe" Langham proves it's possible to achieve your dreams if you believe in yourself and put in the work.  The journey to become an Assistant Professor in Pediatric Emergency Medicine was not a straight path for Dr. Langham. You see, Dr. Langham was not your typical college student. He majored in math and played college football at the University of the South. However, things took a turn when Dr. Langham's grandpa died during his sophomore year. Dr. Langham decided to put school on hold and returned home to help his grandma out. During this time, Dr. Langham faced another loss in his family, this time losing his first cousin.

After dealing with two heartbreaking losses, Dr. Langham decided to restart his sophomore year at Oxford College. He received very clear instructions from his dad: he had to make his own money and he had to stay out of trouble. At this time, Dr. Langham's dad worked at Children's Healthcare of Atlanta in Protective Services, so Dr. Langham applied there and took a role as a patient access specialist from 2003-2008. Dr. Langham eventually transitioned to a patient transporter role in 2008.

Pursuing medicine was always the goal for Dr. Langham, but he decided not to continue down this path when he endured his family losses. Luckily this changed when he started working at Children's as a patient transporter. He says working at Children's reignited his passion for medicine again. Dr. Langham also had a work study job at the Emory campus working at the daycare facility at the Clifton School. This is where he developed a passion for pediatrics.

Kids inspire Dr. Langham every day. In one instance when Dr. Langham was a patient transporter, he recalls a patient who started chemotherapy and says the kid was always in good spirits. Dr. Langham says he remembers seeing a head full of curly blonde hair on his patient, but when the patient was being transported, he saw the patient lost chunks of hair. Dr. Langham says despite this happening, the patient was solely focused on being able to play again and this moment has remained in his memory and gives inspiration to Dr. Langham even to this day.

Growing up with a humble family background and being the first person in his family to attend medical  school, Dr. Langham makes sure to counts his blessings. He encourages everyone to find support and be gracious enough to accept help.

"I always wanted to do everything for myself, but it came to a point where I had to humble myself and ask for help," says Dr. Langham. "It doesn't make you any less capable if you ask for help. There are people out there put in your life to help you. Let go of your ego and ask for help. My friend said I taught her to be resilient and humbled her to move forward. We're all learning and inspiring each other. We might not think we are inspirational, but you'll realize you have a purpose in life, and you might not even know how you're helping others."

Dr. Langham says his success is a community effort: his parents sent him to scientific camps, his brother picked him up after medical school when he didn't have a car, his sister lent him money, his friends threw him celebrations for his accomplishments, and his mentors have treated him like family. He says they all helped him to be comfortable in his own skin. 

A clear vision came to Dr. Langham during his fellowship interview at Emory and Children's. He felt it in his heart that this is where he's meant to be, and this community needed him.
"A lot of people don't understand what it's like working as a black man in medicine and I want to take care of children and inspire people," says Dr. Langham. "When you operate out of love, things fall into place and you're at peace because you're doing something for the greater good."

Dr. Langham's inspiration to become a physician came to light when he realized he had a unique skill to connect and communicate with patients. Being in a pediatric environment, he says he receives much more than he gives. Dr. Langham says toddlers are the most self-aware individuals and they know who they are.

"It's amazing to see a kid with a chronic illness still continue to live their life and be around people who love them and support them. When you're going through things in your own life, you get to be around a kid with an illness who runs around being happy, and it puts things into perspective."

Dr. Langham is passionate about mental health especially in young people and encourages everyone to be their true selves and love themselves.

"Hold fast to who you are. Be a good person. Do good work. Do things you're passionate about and make sure you do things to help people along the way."