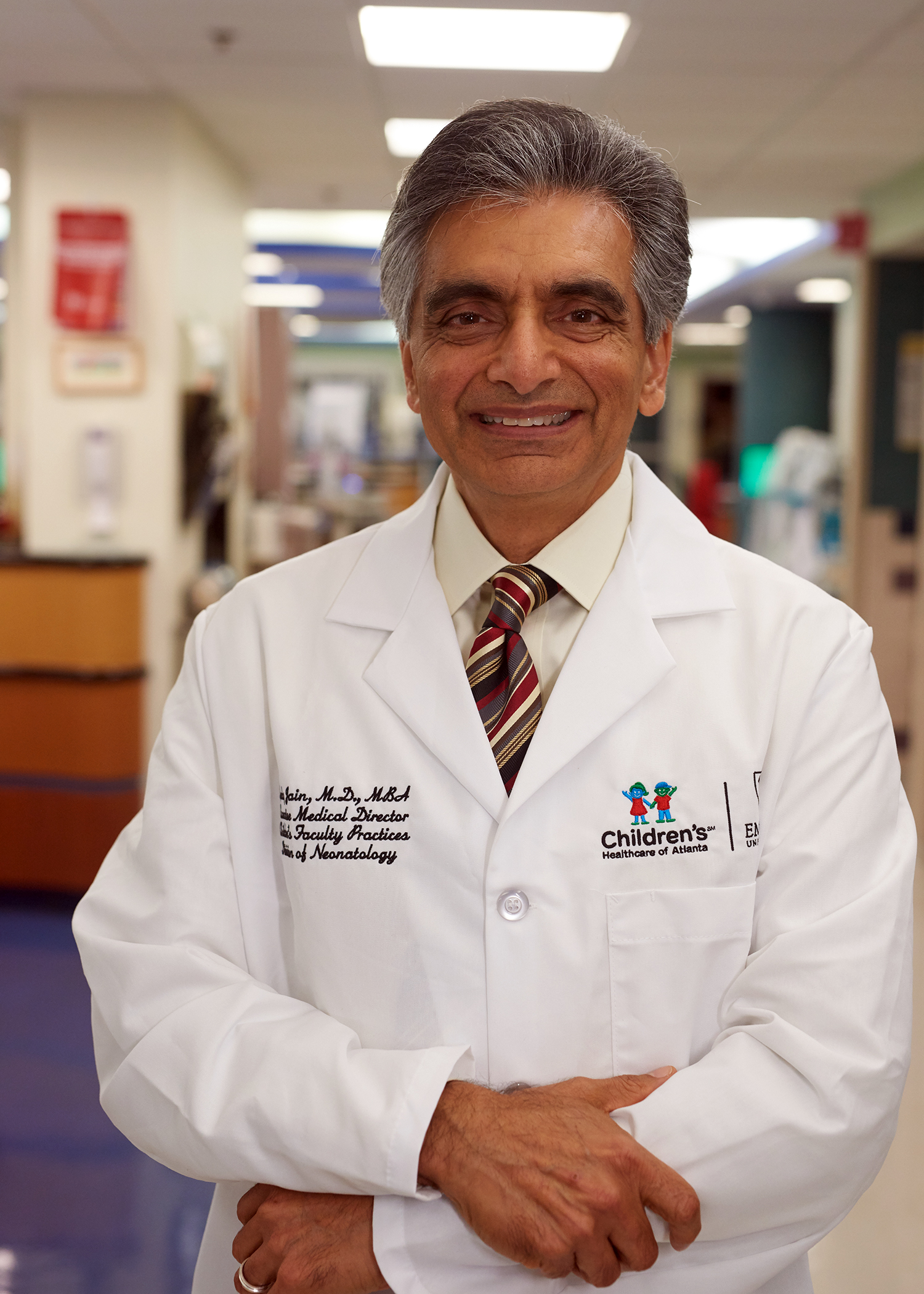 Message from the Chair
Welcome! The Department of Pediatrics is committed to giving children a bright future. Through a strong partnership with Emory University, Children's Healthcare of Atlanta, Grady Health, Georgia Tech, and other academic partners, we provide the highest-quality clinical care, continually enhancing it through scientific research and education. 
For over a century, faculty at Emory University have provided clinical care to children in Georgia. With humble beginnings, pediatrics began as a part of the Department of Medicine at Emory and consisted of six faculty members, two Associate Professors of Medicine and four Instructors in Pediatrics and Diseases of Children.
The Department of Pediatrics has grown substantially since the 1920s and is comprised of over 460 faculty members and is the second largest Department in Emory's School of Medicine. We are dedicated to improving the lives of children and adolescents in our community as well as around the globe through scientific research, superior clinical care, and training the next generation of leaders in pediatrics. The diversity of our team members serves as the foundation for innovation and discovery.
The history of Pediatrics at Emory University is rooted in Atlanta institutions and spans over 100 years of providing the best clinical care to patients and families in Georgia and the southeast. It has included ground breaking research, academic excellence, outstanding training programs, rapidly expanding extramural funding, and remarkable growth. The Pediatric Institute is the start of a new chapter and will provide sustainability and enhanced growth for our missions in clinical care, teaching, and research for years to come.
Lucky Jain, MD, MBA
George W. Brumley Jr. Professor and Chair
Emory University, Department of Pediatrics
Pediatrician in Chief, Children's Healthcare of Atlanta