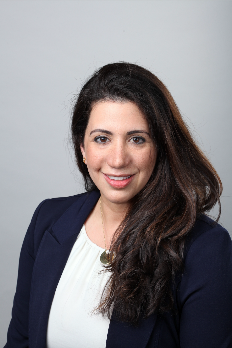 Supporting Pediatric Critical Care in Tanzania: The Emory Muhimbili Partnership for Health Administration Strengthening and Integration of Services
By: Ada Chong
November 2021
Addressing healthcare inequality across the world. That's the Global Health Office of Pediatrics at Emory's (GHOPE) mission: advance pediatric global health education, research, and clinical care in our community and beyond. Critical Care Physician Lihinie "Li" deAlmeida is a part of GHOPE and teaches pediatric critical care in places with limited resources. She says growing up in a lower-middle income country, Sri Lanka, she witnessed discrepancies in resource availability.
"The biggest limited resource is education and oversight. It's time and effort we can provide. It's been fun and rewarding helping others." says Dr. deAlmeida.
In 2019, Dr. deAlmeida traveled to Muhimbili National Hospital in Dar es Salaam, Tanzania as part of the Emory Muhimbili Partnership for Health Administration Strengthening and Integration of Services (EMPHASIS) project. This project, funded by the Abbott Fund Tanzania, and led by Dr. Brittany Murray, aims to support capacity building at Muhimbili National Hospital in multiple areas, including pediatric critical care.  In 2019, Dr. deAlmeida and her team from Emory worked with the PICU team at Muhimbili National Hospital to complete a needs assessment. Later that year, Dr. deAlmeida returned to Tanzania with a healthcare team from Emory/CHOA to do a four-day boot camp training for the providers in the Muhimbili National Hospital PICU.
Last year, a group of physician and nurse leaders from the Muhimbili National Hospital came to Children's Healthcare of Atlanta for two weeks to observe physicians in the PICU, attend lectures, use the simulation lab to do task training, and more. During this visit, Dr. deAlmeida and her team helped the Muhimbili National Hospital PICU team develop skills and plan educational efforts and quality improvement initiatives for their own department.  
After the visit, further bidirectional travel was planned, but the COVID-19 pandemic happened. Despite not being able to travel, both parties were dedicated to improving critical care services for children at Muhimbili National Hospital.  With the commitment of her critical care partners at Emory, Dr. Heather Viamonte and Dr. Nga Pham, and the physicians and nurses at Muhimbili, the teams have maintained contact virtually and maintain weekly conferences. The Emory and Muhimbili teams have worked together to create care protocols for common conditions in the PICU, have continued educational efforts, and have established a red cap database so they can collect data to further understand the burden of disease in critically ill children at Muhimbili National Hospital. This data will assist in determining the best use of limited resources and allow quality improvement and research efforts.
Helping others has helped Dr. deAlmeida in many unexpected ways.
"This experience has improved our ability to think outside of the box, provides opportunities for collaboration and research, and has also opened our eyes to appreciate the ongoing need for outreach to achieve healthcare equity within many healthcare systems. It also allows fellows to realize the different spectrum of resources available to children. It allows us to gain a sense of cultural sensitivity and competency."
Dr. deAlmeida says there's still a long way to go, but she hopes to continue building a curriculum here so she can educate our trainees. She wants to teach trainees how to become global health physicians so they can help serve and bridge the gap in healthcare inequality.
Dr. deAlmeida would like to thank and recognize several Emory/Children's physicians as well as the PICU physicians and nurses at Muhimbili National Hospital in Dar es Salaam that have been dedicated to improving care in the PICU at Muhimbili National Hospital.
Emory/Children's
Dr. Heather Viamonte
Dr. Nga Pham
Dr. Tal Berkowitz
Muhumbili National Hospital
Dr. Namala Mkopi
Dr. Yasser Said
Dr. Aika Shoo
Dr. Evance Godfrey
Dr. Deogratias Mally
Dr. Emmanuel Massawe
Dr. Jenipha Metodi
Dr. Josephat Marco
Dr. Karim Bembe
Nurse Irene Swai
Nurse Chuchu Kassim