Welcome to Grady Memorial Hospital's Obstetrics and Gynecology services. In collaboration with the Emory Department of Gynecology faculty, we offer premier maternity and women's healthcare that reflects our commitment to exceptional patient-centered care. Our facility stands unique in Atlanta, providing specialized programs and services tailored to meet the needs of women from diverse cultural backgrounds.
Centering Pregnancy Program: Empowering Women
At Grady in Atlanta, you can find the acclaimed Centering Pregnancy program. Offered exclusively at a select few specially accredited Georgia hospitals, this unique prenatal initiative brings together groups of expecting mothers with similar due dates. Program participants build bonds and knowledge through regular group meetings alongside regular prenatal visits and examinations. The focus? Learning to nurture both their own health and that of their babies.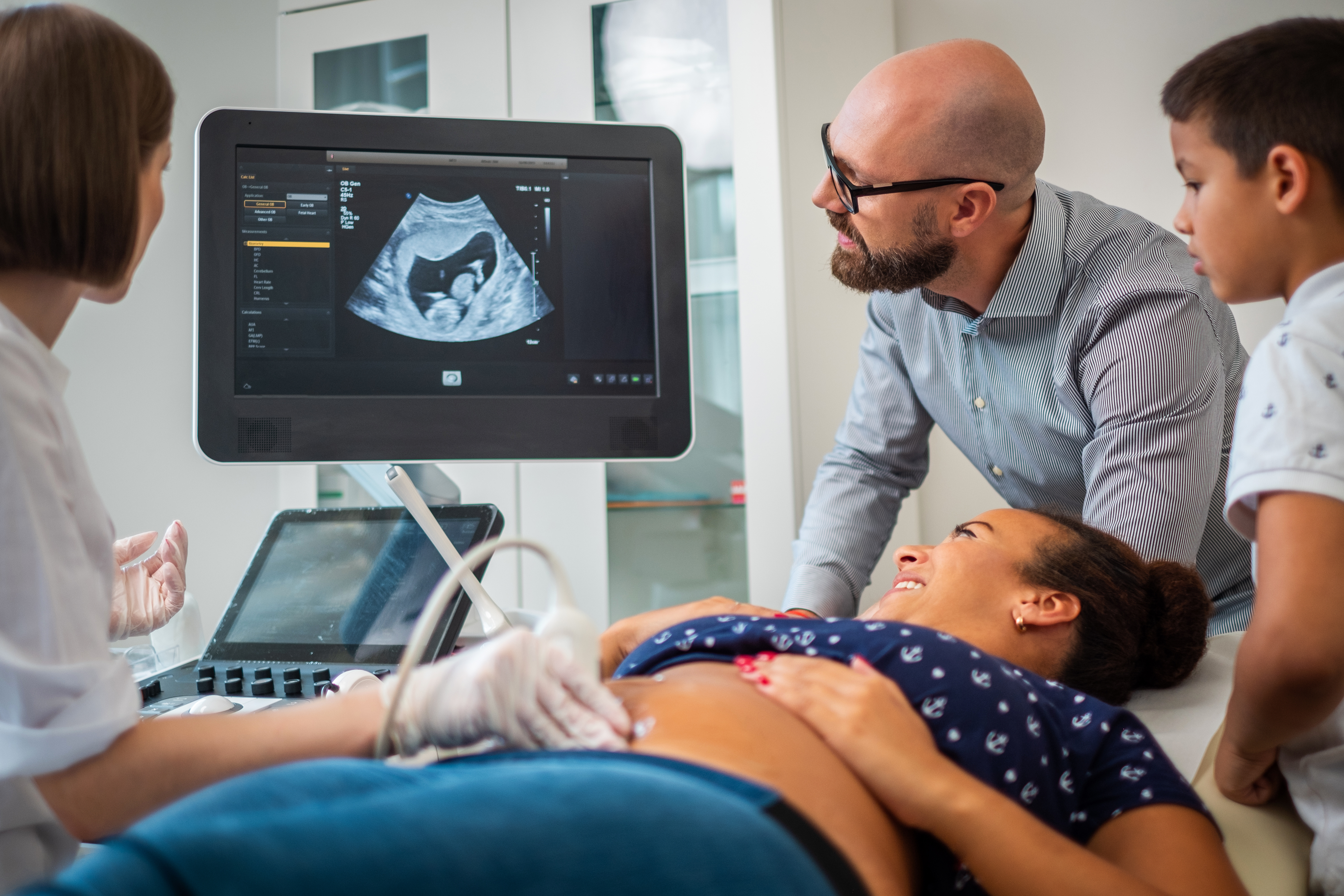 Emory Nurse-Midwives: Culturally Responsive Care
Our Emory-affiliated nurse-midwives play a pivotal role in enhancing OB services' accessibility to ethnically and culturally diverse women. With antepartum practices established in community clinics, five neighborhood clinics for prenatal care, and main campus clinics at Grady Hospital, our nurse-midwifery service is a welcoming access point for prenatal services in this intricate health system.
Affiliations with the Center for Black Women's Wellness, Healthy Start Consortium, residential treatment centers for drug-addicted women, Latina community health centers, and school-based clinics enhance our network and commitment to community care.
Continuity of Care: A Nurse-Midwife's Commitment
A defining trait of our practice is continuity. Our nurse-midwives manage their own caseloads, ensuring 24/7 availability to patients and families. No other service within our system provides such prompt and personal access to a primary care provider. Whether it's advice, support, or individualized education, a nurse-midwife stands ready to attend to your unique needs.
Our postpartum commitment extends beyond the delivery room, with daily clinical teaching rounds and a seamless return to the patient's primary midwife for aftercare.
A Journey of Care and Compassion
Grady Memorial Hospital, along with the Emory Department of Gynecology faculty and our talented team of midwives, invites you to explore our specialized services and programs. Embrace the support, wisdom, and compassionate care that distinguishes us in the field of gynecology and obstetrics.
Comprehensive Care
Grady Obstetrics and Gynecology is dedicated to serving the vibrant community of Atlanta by maintaining a robust clinical presence at Grady Memorial Hospital. Our commitment extends across a diverse spectrum of healthcare needs, including Gynecologic Oncology for cancer care, Maternal-Fetal Medicine to ensure high-risk pregnancies receive specialized attention, Family Planning services for reproductive health, Gynecologic Specialties and Generalists for a wide range of women's health issues, Reproductive Endocrinology & Infertility expertise, Adjunct Faculty for comprehensive medical education, and compassionate Midwives for personalized care. We strive to provide accessible, compassionate, and comprehensive healthcare services that empower women throughout their reproductive journey and beyond. Our unwavering dedication to the people of Atlanta is embodied in our comprehensive clinical footprint at Grady Memorial Hospital. Below, meet our faculty and staff.