Financial gifts are vital to our department's success. With the generosity of donors, the department has been able to conduct innovative research, improve our healthcare centers, provide residents a top-notch learning experience, host annual lectures, and recruit the best and brightest in the country to join our faculty. Our vision is to lead treatment and discovery in women's health care by transforming the patient clinical experience and accelerating the translation of scientific research into proven clinical practice. Through your commitment in any of the endowments listed below, we can further improve the lives of women in our community and around world by making our vision a reality.
To make a gift to our department, please visit Emory's secure giving page. In the field marked "other," specify which of the following initiatives you'd like to support:
John D. Thompson Lectureship
Luella Klein Professorship in Maternal-Fetal Medicine
Robert A. Hatcher Chair in Family Planning and Reproductive Health
Gynecology and Obstetrics Global Health Rotation Fund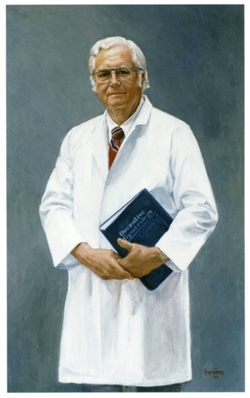 John D. Thompson Lectureship
The John D. Thompson Lectureship was established to honor John D. Thompson, MD, who served as the chair of the department from 1961 to 1986. Dr. Thompson had an immeasurable impact on our department and the state of Georgia – both through his direct actions and through the actions of those he recruited.
Dr. Thompson was born in Plains, Georgia, in 1927. He began his long association with Emory as an undergraduate student, earing his BS degree in 1948 and his MD in 1951. He completed his internship and residencies in gynecology and obstetrics and pathology at Johns Hopkins Hospital in Baltimore and later served on the medical faculty at Johns Hopkins University and at Louisiana State University. While at Johns Hopkins, he developed the interests that would be mainstays throughout his career: academic medicine and pelvic surgery. He especially enjoyed the challenges of treating gynecologic patients with difficult, special, and unusual problems, and providing proper care for indigent patients.
He returned to Emory in 1959 as associate professor. Just two years later, he was named professor and chairman of the department. He was 34 years old, making him the youngest chairman of a department of gynecology and obstetrics in the United States at that time. For the next 25 years, Dr. Thompson devoted his life, his skills, and his energies to the improvement of reproductive health care in the Southeastern United States, the teaching of gynecology and obstetrics to thousands of medical students, residents, and fellows, and the provision of exemplary medical care to gynecologic patients sent to him from many parts of this country.
With this lectureship, the department honors Dr. Thompson's commitment to academic medicine and ensures that future residents benefit from the teaching of distinguished leaders in the field of obstetrics and gynecology.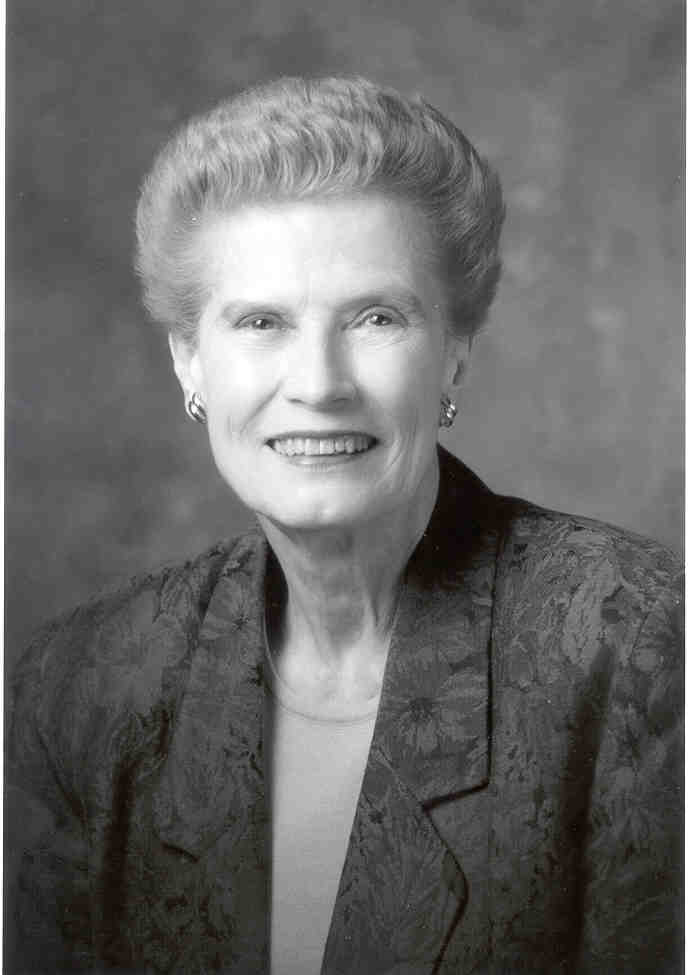 Luella Klein Professorship in Maternal-Fetal Medicine
The Luella Klein Professorship in Maternal-Fetal Medicine was established in 2000 in order to honor the accomplishments and legacy of Dr. Luella Klein. Dr. Klein was the director of the Maternal and Infant Care Project, Grady Memorial Hospital's comprehensive care program for high-risk obstetric patients, from 1967 to 2012; she served as the chair of the Department of Gynecology and Obstetrics from 1986 to 1993. Through her diligent work and strong leadership, she made many significant contributions to the health care of women throughout Georgia, the United States, and the world.
Dr. Luella Klein was the first woman to serve as president of the American College of Obstetricians and Gynecologists (ACOG). She was also president of the Georgia Obstetrical and Gynecological Society, the Maternal Infant Care Project Physicians Association, and the Atlanta Obstetrical and Gynecological Society. She received numerous honors for her work, including the Atlanta Woman History Maker Award, the Emory Medal, and ACOG's Distinguished Service Award.
In addition to her contributions on women's health issues and reproductive policy, Dr. Luella Klein made a tremendous difference in resident and medical student education. Excellence in education was one of her primary goals, and she believes that experienced clinicians have an obligation to teach the future physician leaders of tomorrow. Through this professorship, the Department of Gynecology and Obstetrics is continuing to honor Dr. Klein's contributions to patient care, medical education, and to the specialty of gynecology and obstetrics. It is through your kindness and generosity that we can continue using this professorship to retain a faculty member with the same passion for women's health and student education exhibited by Dr. Luella Klein.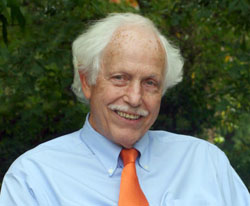 Robert A. Hatcher Chair in Family Planning and Reproductive Health
Robert A. Hatcher, MD, MPH, is Professor Emeritus of Gynecology and Obstetrics at Emory University School of Medicine. Over the course of his career, Dr. Hatcher provided expert and compassionate family planning care for thousands of patients, helped educate generations of doctors, and published extensively.
He is the lead author of the nationally renowned book, Contraceptive Technology. In addition, he authored A Pocket Guide to Managing Contraception and personally raised funds to provide three editions of the book free to every single medical student, ob/gyn resident, and family practice resident in the country. During his career, Dr. Hatcher has worked diligently to inform and educate tomorrow's leaders about reproductive healthy. From 1966 to 1998, he hosted the Emory University Summer Program in Family Planning and Human Sexuality, a ten-week summer learning experience for undergraduates, graduate students, and medical students from across the United States and from many foreign countries.
We have established The Robert A. Hatcher Chair in Family Planning & Reproductive Health in honor of his accomplishments but we need your help in making the chair a reality. Once fully funded, the Robert A. Hatcher Chair will give the appointed faculty member the freedom to seek new answers, spend time with students, and create innovative programs within the focus of family planning and reproductive health.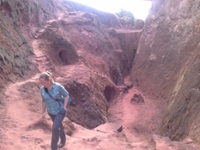 Gynecology and Obstetrics Global Health Rotation Fund
The Global Health Rotation Fund allows our department to meet two goals: to continue to attract the best and brightest in the country to our training programs, and to contribute to the global need for gynecologic and obstetrical services. Our goal is to provide each resident with an international rotation. For some residents, these trips confirm a calling to lifelong international service, but the experience of working with minimal resources and diverse pathologies is beneficial to all practitioners. For example, Abdulrahman Sinno 13MR says of the experience, "I cannot say enough about what the month I spent in Ethiopia has done for my personal and professional development. I learned so much more than medicine there."
The international elective is a four-week rotation for senior residents in Ethiopia, or other developing country depending on availability. During a four-week clinical rotation, the resident will compare and contrast obstetrical and gynecological disease issues in a large urban Ethiopian public hospital with those in the resident's home community, explore personal and professional interests in international health, and gain exposure to infectious diseases and advanced disease states, both gynecological and obstetrical, that are rare in the United States. 
A gift to this fund allows our department to continue to offer our residents this opportunity, and it serves to strengthen the position of our residency program to entice the kinds of physicians who will change the world.