Message from the Division Director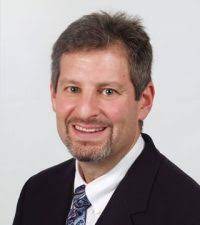 I am simultaneously blessed with the opportunity and honored to lead a group of talented gynecologists in the Division of Gynecologic Specialties. The division will aim to provide consultative support for the Division of General Obstetrics and Gynecology and the medical community at large in the areas of vulvar dermatoses, anogenital dysplasia, gynecologic care for breast cancer and BRCA patients, female sexual health, menopause, pediatrics, and adolescent gynecology, and transgender care.

In addition, we also provide surgical expertise for the treatment of chronic pelvic pain, abnormal uterine bleeding, large myomatous uteri, and severe endometriosis through our Minimally Invasive Gynecologic Surgery Program and Fellowship.

Beyond clinical care, we will meet our aim by conducting well-designed clinical trials at Emory University and collaborating in meaningful multicenter research where appropriate. We will effectively compete for intra and extramural funding to support our research efforts.

Finally, the division faculty will continue to train the next generation of outstanding specialists and subspecialists during residency and fellowship in the tradition of Emory University.

As Director, I hope to listen to and advocate for faculty to facilitate their development while creating an environment that prioritizes physician wellness through work-life balance and diversity, equity, and inclusion. We will work together to make the Division of Gynecologic Specialties a desirable home for existing faculty and recruits to the Department of Gynecology and Obstetrics at Emory University.
Michael Heit, MD, PhD