Message from the Division Director, Carrie Cwiak, MD, MPH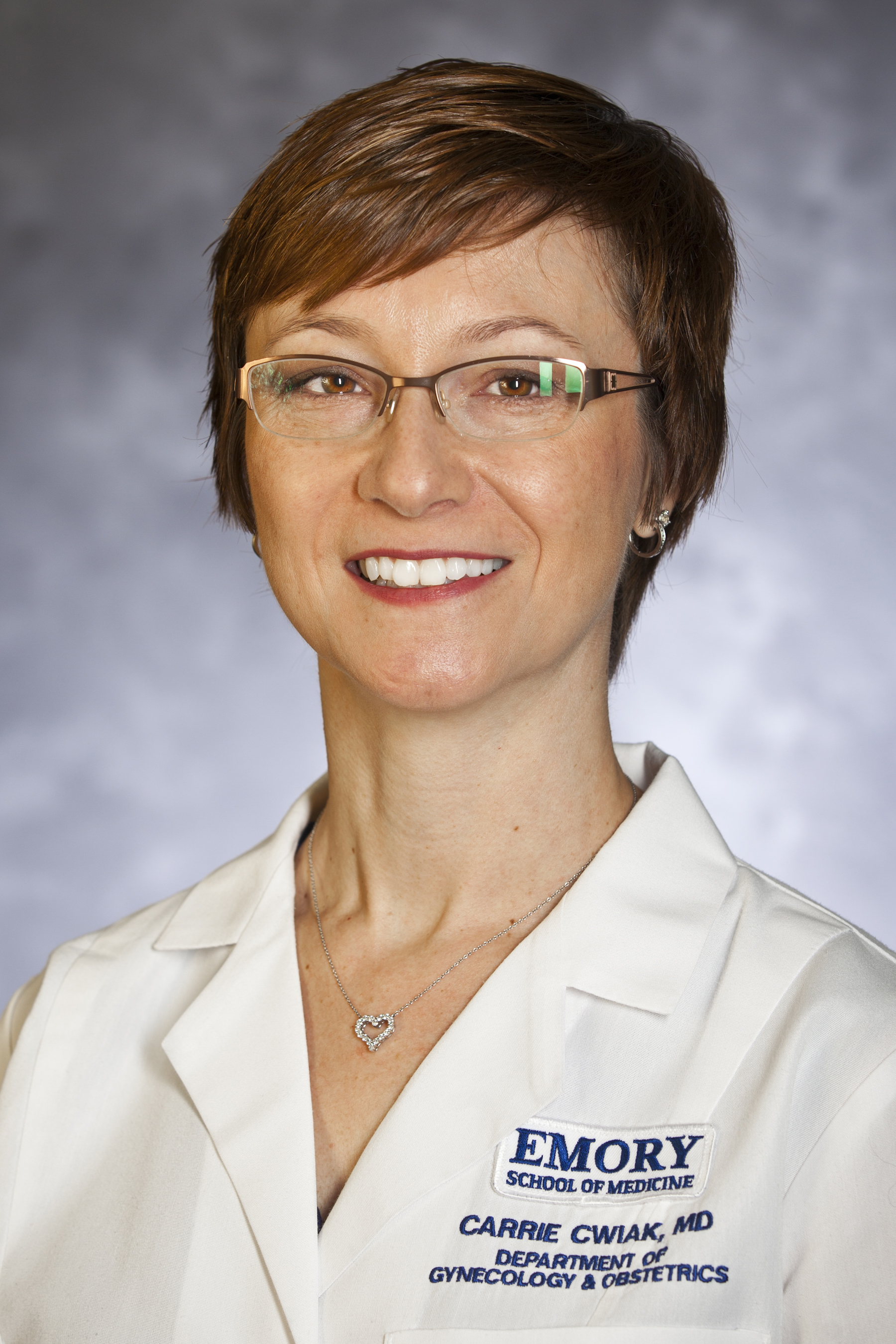 The Family Planning Division has provided services to the community since 1962. Faculty and fellows currently see patients at Grady Memorial Hospital, primarily through the Family Planning Clinic, and at Emory University Hospital Midtown. Services include the full range of currently available contraceptive methods as well as expert reproductive health care for women with chronic and complex medical conditions. The textbook, "Contraceptive Technology," and the handbook, "Managing Contraception," both used in many family planning programs in this country and abroad, were produced by this program.
Fellow training in contraception and abortion care is provided through the Family Planning Fellowship. Residents are full participants in this program, which teaches basic science and clinical aspects pf contraception. Resident training is provided through the Kenneth J. Ryan Residency Training Program in Abortion and Family Planning.
Education of students, residents, and providers is a focus of the program through the weekly Family Planning Clinical Conference Series, as well as the annual Contraceptive Technology conference. The program has also developed or participated in many research projects, including: provision of condoms in clinical settings, quickstart initiation of contraceptive pills, postplacental insertion of IUDs, and techniques for teaching contraception. Faculty and fellows have conducted training and research in various international settings as well.
For brief descriptions of pregnancy and contraceptive options, visit managingcontraception.com and select "CHOICES." You may also wish to ask a contraceptive question or browse the educational products available on this site. You should note that this information is NOT intended as a substitute for seeing a qualified health care provider. You can get more information on each of these methods from a clinician or family planning clinic.

The Office of Population Research at Princeton University offers additional information about contraception and reproductive health.
Regards,
Carrie Cwiak, MD, MPH
Associate Professor
Patient Care
Emory's Family Planning division provides high-quality contraceptive services with the unique ability to manage complicated clinical presentations.
We understand that an unplanned pregnancy can pose serious health risks to both mother and baby, and we offer the full range of contraceptive treatments, from prescriptions to surgery.
Our patient care includes up-to-date and evidence-based options and protocols to determine the most effective contraception based on a woman's lifestyle and health.
For patient appointments, please call 404-778-3401.
Contraceptive Options
Most effective
Implants (e.g., Nexplanon) 
Female sterilization
Intrauterine devices (IUDs; e.g., Mirena®)
Effective
Injectables (e.g., Depo-Provera®)
Hormone Pills
Hormone patches Rings
(e.g., NuvaRing®)
Least effective
Male or female condoms
Diaphragms
Fertility awareness-based methods
(e.g., rhythm method)
Highest failure rate
Withdrawal before ejaculation
Spermicide
Our team of gynecologists provide services at practices located within Grady Memorial Hospital, Emory University Hospital Midtown, and at other convenient locations throughout the Atlanta metro area.
Our offices are easy to access due to their close proximity to major highways and public transportation options.
Learn more about practice locations and find directions:
Emory University Hospital Midtown
Feminist Women's Health Center
To make an appointment, please call 404-778-3401.