Creating Leaders in Critical Care Medicine
The Division of Critical Care Medicine within the Department of Anesthesiology provides our fellows with the broadest possible training in the specialty of critical care medicine. Our ACGME-accredited program is open to graduates of the correspondingly accredited programs of anesthesiology, surgery, and emergency medicine.
We believe that critical care medicine is best understood as a multi-disciplinary endeavor, and our trainees benefit from a diverse and expert faculty. Fellows rotate through a variety of critical care environments, including medical, surgical, cardiothoracic, and neuroscience units, and they are exposed to the very latest treatment modalities while learning to care for the most critically ill patients. 
Mark Caridi-Scheible, MD
Fellowship Program Director 
mark.caridi-scheible@emory.edu
Babar Fiza, MD
Fellowship Associate Program Director
bfiza@emory.edu
Key features of our program are summarized below. Please explore the other tabs on this page for more details.
ACGME-accredited
Diverse sites of practice
ICU experience in CT ICU, SICU, CCU, MICU, Neuro ICU
Protected didactic time with weekly lectures, M&M, board review, and journal clubs
Quarterly evening dinner and journal club
Research opportunities
ECMO program including fellow cannulation and transport
Telemedicine experience (eICU)
Wide variety of pre-arranged electives
Stipend for books and conferences
Social and team-building events
All positions are offered via the San Francisco Match system.  Applications open November 1, 2019 for the 2021-2022 academic year, and interviews will follow between January and March.  Applicants should register at the SF Match website where you will find the SOCCA Common Application form.  Along with the completed application we require the following documentation:
Current CV
USMLE or COMLEX Scores
In-training Exam (ITE) scores
Copies of Medical School Dean' s Letter, Transcript and Diploma
3 Letters of Reference
* If you are interested in a combined critical care medicine/cardiothoracic anesthesiology fellowship, please contact Mark Caridi-Scheible, Fellowship program director, to express your interest.
For further application questions, please contact the program coordinator:
Ms. Dianne Lee
Emory University Hospital, Department of Anesthesiology
1364 Clifton Rd NE
Atlanta, GA 30322
Office: 404-778‐5793

The Emory School of Medicine offers highly competitive salaries and benefits to our fellows. An overview of house officer salary and benefits is available on the Emory GME Office website.
We do accept J1 applicants, however we unfortunately are not able to support H1b visas.
Multidisciplinary Multi-center, High Acuity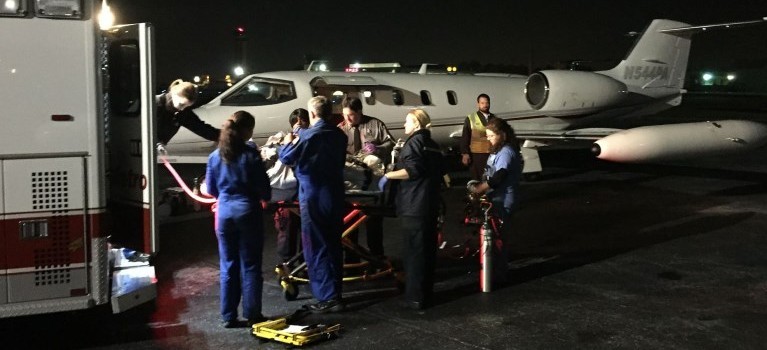 We are an ACGME-accredited fellowship that prepares Anesthesiology and Emergency Medicine graduates for board certification in critical care medicine through the American Board of Anesthesiology. We also accept Surgery residents and fellows for preparation to sit for their respective board certifications in surgical critical care. Our intensivists come from a wide variety of backgrounds including anesthesiology, emergency medicine, nephrology, surgery, and more.   
Our multidiscipinlary approach to critical care medicine is enhanced by the organization of Emory critical care practice under the Emory Critical Care Center (ECCC). The critical care practice at Emory was consolidated under the banner of the ECCC in 2009. The center integrates intensive care units throughout the Emory Healthcare system with the goal of delivering the highest quality, value, and access to critical care for patients in the southeastern U.S. This allows our fellows exposure to a broad variety of clinical experiences and access to experts from diverse backgrounds. 
As an Emory fellow, you will have the opportunity to rotate through a variety of units within four main academic hospitals:
Each setting provides a different perspective, medical culture, and patient population. Fellows that elect for a telemedicine rotation will additionally observe care at several remote, non-academic hospitals both within the Emory Healthcare system and beyond. 
Emory Healthcare and Grady Health System care for some of the highest acuity patients in the country. Fellows are exposed to advanced treatments that include a large volume of transplants (heart, lung, liver, pancreas, and kidney) and extracorporeal life support (ECMO, VAD, MARS).
In addition to providing a strong foundation in the fundamentals of modern critical care medicine, we aim to inspire the critical thinking, leadership skills, passion for patient care, and academic curiosity that are required to become a leader in academic medicine.
Robust Didactics
Protected didactic time is the core of our program through Thursday afternoon conferences. The first block of each conference is a weekly multidisciplinary lecture series on core critical care topics. Lectures are presented both by ICU faculty and non-ICU faculty from specialties such as Infectious Disease, Endocrinology and Transfusion Medicine. 
The second hour is composed of interactive sessions and rotates between radiology and echocardiography rounds, interesting case reviews, M&M, exploration of research methodologies, and board review. These sessions are fellow-led with attending moderation. 
Optional didactic activities available include weekly Anesthesiology Grand Rounds, quarterly QI conferences, and monthly Surgical M&M conferences.
Journal Club
Journal club is held quarterly off-campus. This provides fellows with an opportunity to critically appraise the latest literature and serves as an avenue for fellows to socialize with faculty and co-fellows in a non-hospital setting over dinner. 
Clinical Rotations and Electives
Critical care rotations within the CTICU, SICU, MICU, CCU, and Neuro ICU fulfill the core ACGME fellowship requirements for the fellows' respective specialties (Anesthesiology, Emergency Medicine, Surgery). Select months may also be substituted for optional rotations through the Grady Memorial Hospital Trauma ICU or Burn ICU. The Atlanta VA SICU rotation also features integrated time in the VA cardiac OR performing Transesophageal Echocardiography (TEE). These exams can be used in support of eventual certification in basic TEE.
Core elective time includes 2-4 weeks each of Infectious Disease and Nephrology. Given the breadth of academic disciplines in the Emory Healthcare system, our fellows are able to tailor their elective experience based on their interests. The variety of options include but are not limited to pulmonary disease, heart failure medicine, palliative care, transthoracic echocardiography/ultrasound, transfusion medicine, telemedicine (eICU), ECMO, and critical care research. 
Unique Opportunities 
We believe that training in modern critical care medicine requires an innovative approach. Therefore, in addition to the core critical care rotations, our fellows take part in unique learning opportunities to broaden their clinical knowledge and expertise. Some of these include:  
Continuous Renal Replacement Therapy (CRRT) Academy
Funding is provided for all fellows to take part in this intensive CRRT annual symposium that includes hands-on workshops, lectures, and interactive cases for practical understanding of CRRT.
Critical Care Ultrasound (CCUS)
The longitudinal curriculum in critical care ultrasound, including transthoracic echocardiography, aims to prepare the fellows to sit for the National Board of Echocardiography Examination of Special Competence in Critical Care Echocardiography at the end of their training. This innovative curriculum includes a lecture series, online learning modules, hands-on workshops, and image review with our expert faculty. 
ECMO Cannulation and Transport
The Emory ECMO Center serves as a regional referral program for patients with severe respiratory failure and shock who may require extracorporeal life support, including ECMO. Our faculty manage the referral and screening process, coordinate transport and remote cannulation when needed, conduct cannulation, and manage these patients in the intensive care unit. Recognizing that familiarity with these skills is becoming increasingly important, trainees are exposed to all elements of the longitudinal management of these challenging cases.
Call and Daily Scheduling
While recognizing that a solid clinical education requires substantial clinical time, we also believe that fellow education requires adequate time for reading, presentations, research, personal life, and personal care. We strive to maintain a balance with the educational needs of the fellow taking priority over the service needs of any particular unit.
Call schedules vary depending on the rotation but are generally at-home call and generally limited to 4 nights per week. The exception to this is ECMO cannulation and transport call which is factored separately but on average represents a low burden. All ICU rotations require one weekend day of rounding. Most electives do require some weekend rounding, but none require night call. 
Standard call, ECMO call, and weekend schedules respect ACGME duty-hour requirements, and all fellows are required to track duty-hours for compliance.
National Meetings
Attendance at national meetings is highly encouraged, and an educational stipend is provided for each fellow. Additional funds are made available for those presenting at select national meetings. Our commitment to fellows' academic enrichment is highlighted by the fact that all members of the 2019 graduating class represented the division at the SOCCA/IARS annual meeting. 
Research opportunities exist in multiple domains for fellows.
Laboratory research
Laboratory research opportunities exist on campus at the Woodruff Memorial Building with faculty in Medicine, Surgery, and Anesthesiology.
Clinical Research
Clinical research opportunities abound at Emory in multiple domains including sepsis, ARDS, coagulation, and heart failure.
In addition to these domains, opportunities exist to examine outcomes in patients using a collection of local and national datasets.
Learn More About Anesthesiology

Atlanta is a fast-growing metropolis with active scenes in art, music, sports and more. Urban neighborhoods are interspersed with abundant green spaces and parks. A short drive will bring you to almost any outdoor activity you enjoy including hiking, cycling, rock climbing, and rafting. Compared with other major cities, Atlanta remains affordable to live and play in. And when you want to get away from it all, Atlanta-Hartsfield Airport is easily accessible and has direct flights to almost anywhere. Learn more about living in Atlanta.