Dear Colleagues,
I am delighted to join you as we begin a new era for the Department of Anesthesiology at Emory University. What lies ahead is exciting: working together to reshape the department in a way that encourages shared leadership and vision. As the next few years unfold you will see significant changes. Greater diversity among the faculty, staff, and trainees. A stronger commitment to service and global health. A renewed focus on scholarship and education. A new leadership structure.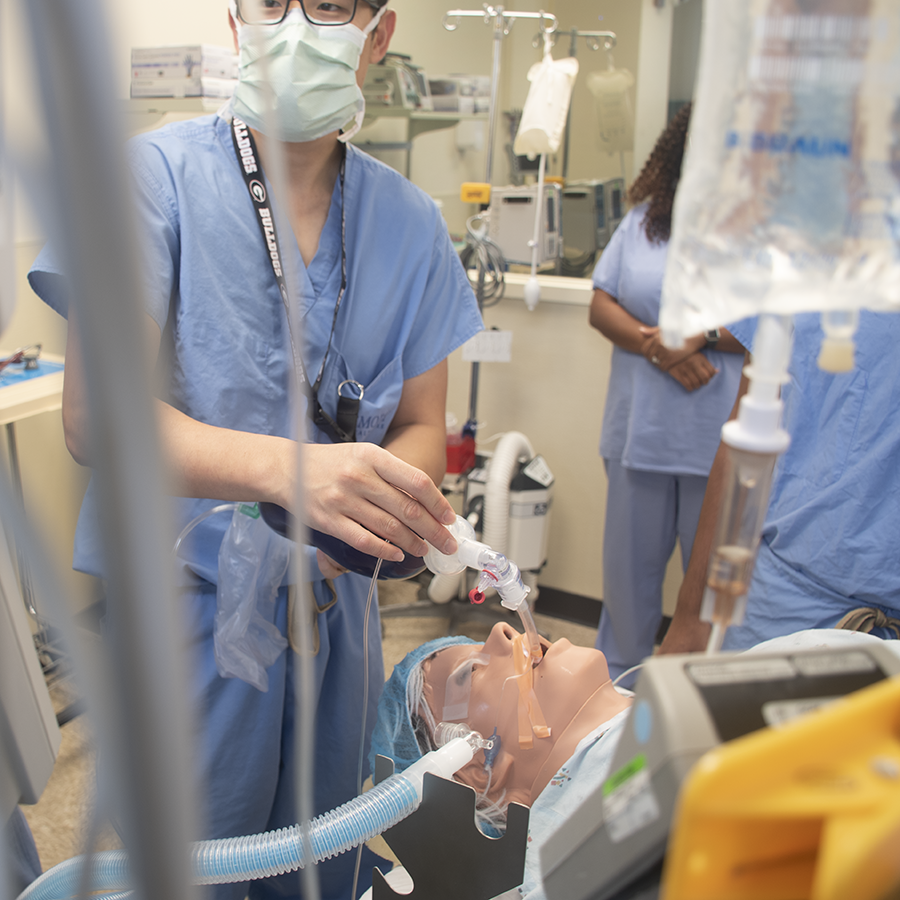 Diversity and Inclusion
Each year, the dean of the School of Medicine works with department chairs to identify the top three priorities for their departments. We identified Diversity and Inclusion as the top priority for the Department of Anesthesiology for 2019, and are already increasing the number of faculty and staff from under-represented populations in our department. The goal is to create a robust culture of inclusion that will boost creativity, productivity, and job satisfaction. We have hired and will continue to hire superbly talented individuals who represent different races and cultures and who enrich our work environment.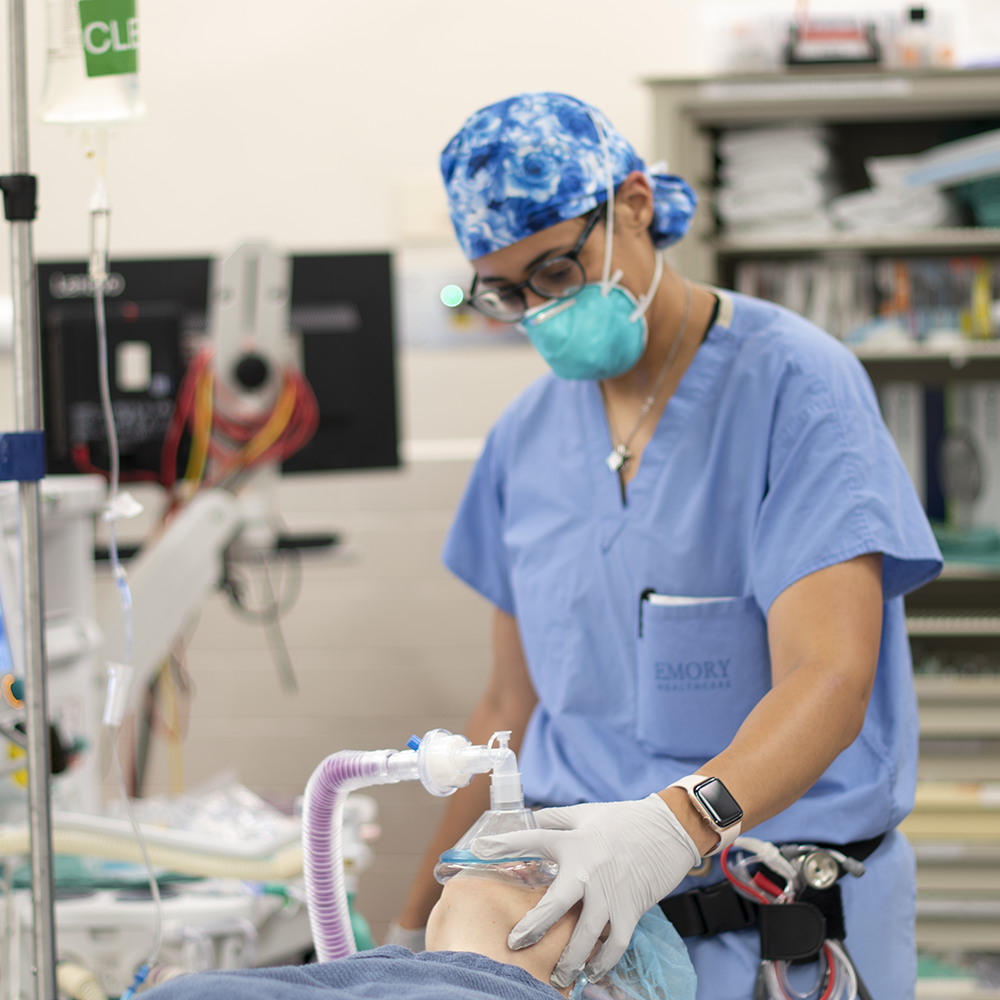 Humanistic Medicine
As an academic institution, Emory University always has placed the highest value on service to others. Indeed, the University's mission statement is to create, preserve, teach, and apply knowledge in the service of humanity. The emphasis on service differentiates Emory from its peer institutions and explains why Humanistic Medicine always has been a priority at the School of Medicine. Our department will embrace this mission and apply it to the practice of anesthesiology across Emory's healthcare enterprise including our affiliated health care facilities, and wherever our faculty, staff, and trainees work around the world.
Global Health and Service to Humanity
Learning to be a good global citizen is increasingly important as transportation and communication make the world a more inter-connected place. For decades, Emory has been a leader in preparing students and trainees to be good global citizens. Distinguished faculty members like former United States President Jimmy Carter, His Holiness the Dali Lama, and Dr. Bruce Ribner, medical director of Emory University Hospital's Serious Communicable Diseases Unit, are only a few examples of how Emory leads in this domain. The Department of Anesthesiology for many years has supported efforts to serve those in need and improve clinical care around the world. In the years to come, we will be increasing those global efforts. We will continue to support participation in the Emory Global Health Residency Scholars Program, which offers powerful experiences for trainees in resource-limited environments. We will also expand our efforts to include locations like Gitwe, Rwanda, where I have worked for almost two decades.
A New Paradigm for Clinical Training and Education
One of my roles nationally has been with the accrediting body known as the Accreditation Council for Graduate Medical Education (ACGME). ACGME increasingly wants training programs to engage interns, residents, and fellows in a dialogue about how their training is structured. In the new paradigm, graduate medical education involves a partnership between learners and teachers. Trainees strive to achieve milestones with the help of the faculty. Knowledge gaps are identified and addressed in a supportive and non-punitive manner. Clinical skills are acquired with supervision. One of highest priorities of our department will be to restructure the training programs to be consistent with this new educational paradigm.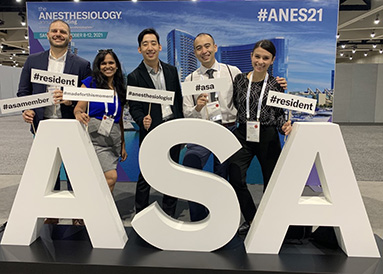 Scholarship and Leadership
Just as trainee education has evolved at academic institutions during the past two decades, so has the idea of scholarship. Wet bench laboratory research has become a rarity among clinicians. Outcomes research, education research, quality research, data analytics research, and even research in the domain of social media have developed and now compliment more traditional clinical research paradigms. With these changes in the realm of investigation has come a need to acknowledge and reward forms of scholarship that premier academic institutions did not previously support. The Department of Anesthesiology now has numerous individuals whose contributions to scholarship in non-traditional domains are being recognized by promotion within the faculty ranks. I anticipate continued growth in this area under the leadership of our vice chairs for faculty development, diversity, and inclusion; research; quality; and innovation and technology. During the next three to five years, these vice chairs will also work to include in scholarly projects individuals from all of our clinical sites, from the Emory Clifton campus, Emory University Hospital Midtown, Emory Johns Creek Hospital, Emory Saint Joseph's Hospital, Emory Decatur Hospital, Emory University Orthopaedic & Spine Hospital, Emory University Hospital at Wesley Woods, and Winship Cancer Institute of Emory University, to Grady Hospital, the Atlanta VA Medical Center, Children's Healthcare of Atlanta, and others. To facilitate these endeavors, the School of Medicine at Emory is providing our department with considerable support, including research nurses, a statistician, and a media/technology specialist, as well as program development funds.
During the next three to five years, I also anticipate a stronger national profile for our faculty. The department has an impressive number of ABA examiners, item writers, committee members, and a member of the ABA Board of Directors. Our department also has more ACGME's Anesthesiology Review Committee  members than any other institution in the country. We will reward participation in national and international leadership roles at organizations like the American Society of Anesthesiologists (ASA), the Association of University Anesthesiologists (AUA), the Society of Cardiovascular Anesthesiologists, the Society of Critical Care Medicine, the Society for Pediatric Anesthesia, the Society for Obstetric Anesthesia, and others as our faculty work to bring renown to Emory and our Department.
The Clinical Enterprise
As the Emory Healthcare enterprise expands, the Department of Anesthesiology will be structured as a team of teams. There will be one Brand for Emory Anesthesiology and its many teams. Academic physicians and community practitioners will become closely aligned colleagues in a system that values the contributions of all.  While each team may have very different roles and operational leadership structures, we all will be tied together in important ways, making Emory's Department of Anesthesiology truly a team of teams
Drew Patterson
Chair
Department of Anesthesiology
For the young professional, Atlanta can fulfill a wide range of interests. It is home to many excellent restaurants, has a great and varied nightlife, and is home to three professional sports teams (Falcons, Braves, and Hawks) and three Division I college sports teams (Georgia Tech, UGA, Georgia State). Additionally, there are a wide variety of outdoor activities within a short drive including Lake Lanier and Stone Mountain. Cultural and family-centric activities also are abundant in Atlanta, where visitors can spend a day at the Georgia Aquarium (the largest aquarium in the United States), explore the new exhibits at the High Museum of Art, or taste different flavors of soft drinks from around the world at the World of Coca-Cola. Learn more about life in Atlanta.