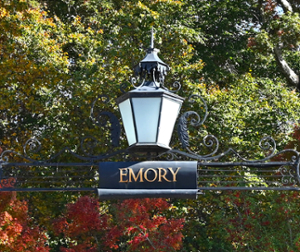 October 2022 
Bright autumn colors, falling leaves, and cool weather have returned to Georgia.  The Emory resident recruitment season has begun.  Our faculty, staff, and trainees are once again traveling to conferences around the country.  A sense of normalcy has returned to our lives after a couple of years dealing with the COVID pandemic. 
The Emory Department of Anesthesiology is now ranked #16 nationally by the US News & World Report,© reflecting tremendous success in the clinical, education, and scholarship domains.  More than 1600 medical students applied for twelve residency positions at Emory in 2022.  Our training programs are filled with the best and brightest interns, residents, and fellows.  Emory Anesthesiology faculty are being invited to teach around the world (from Rwanda to Egypt) and throughout the United States.  Emory faculty are also playing leadership roles in important national initiatives, such as the American Society of Anesthesiologists (ASA) Point of Care Ultrasound (POCUS) certification program. 
Seven Emory Anesthesiology faculty were promoted in rank this year at the Emory University School of Medicine, bringing the total number of promotions to twenty-six since 2019.  The number of federal grant applications submitted by Emory Anesthesiology faculty members has increased ten-fold since 2018.  Last year, our federal research funding exceeded the previous year by 17%. 
It is with tremendous gratitude that I acknowledge the hard-work and remarkable achievements of all members of the Emory Department of Anesthesiology, from the community practice and academic clinical teams to the basic scientists to the trainees and administrative staff.  You have created one of the most successful departments at Emory and one of the most high-achieving departments of anesthesiology in the country. 
Andrew J. Patterson, MD, PhD
Professor and Chair,
Department of Anesthesiology
Emory University