Master of Anesthesiology Program
The Emory University Master of Medical Science Program in Anesthesiology is a concentrated graduate medical education program in the Emory University School of Medicine. Leading the way for 50 years, the Program annually accepts qualified individuals who desire to undertake rigorous didactic and clinical education in order to become knowledgeable, skilled certified anesthetists.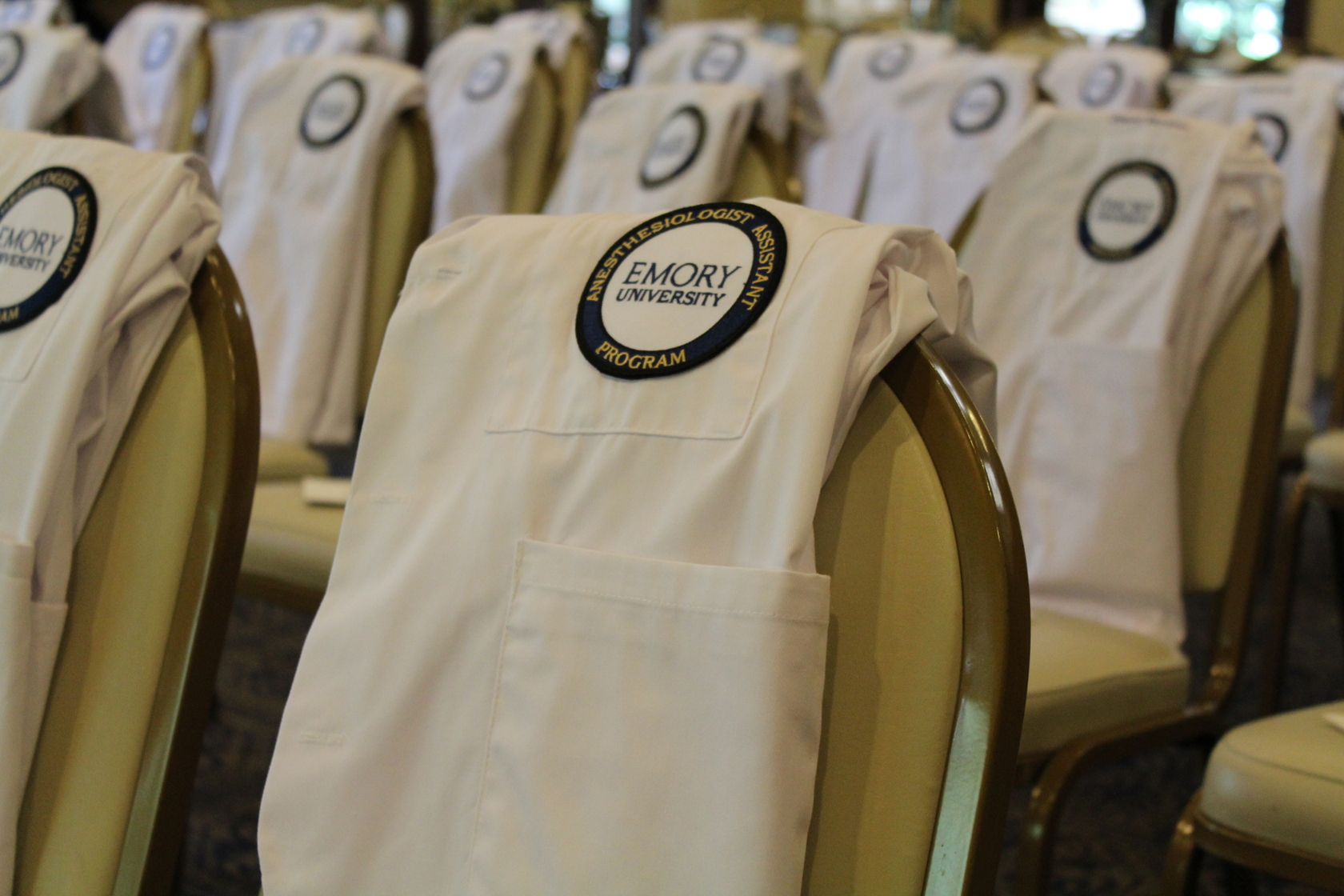 Program Outcomes (2018 - 2020)
94.4%
National Certifying Exam First-Time Pass Rate
98.1%
National Certifying Exam Cumulative First-Year Pass Rate
3.7%
Student Attrition Rate
Important Dates to Remember
April 30th, 2021
2021-2022 Application Cycle Begins
April - September
Recommended time to take/retake the GRE or MCAT
December 1st by 11:59PM EST
Deadline to submit both applications - CASAA and Emory Supplemental must be complete.
December 15th by 11:59PM EST
Deadline to submit the Emory AA Supplemental Application Supporting Documents
Master of Medical Science Program in Anesthesiology
57 Executive Park South - Suite 300
Atlanta, GA 30329
Telephone 404 727 5910
Fax 404 727 3021
Email admissions@emoryaaprogram.org