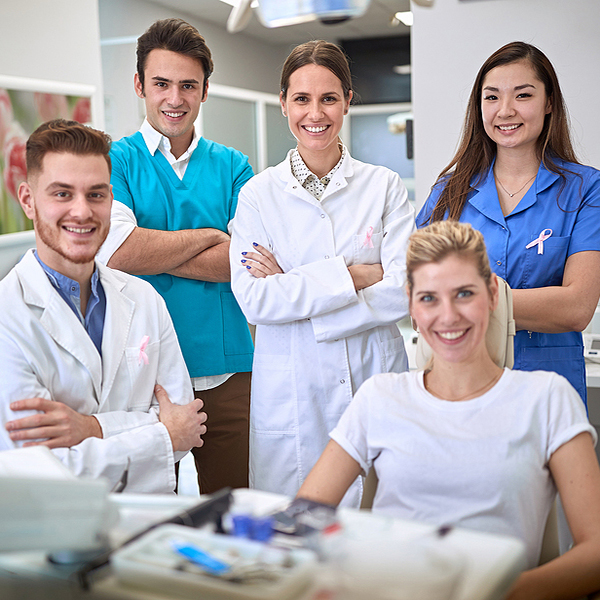 Welcome to the Division of Physical Therapy's Continuing Education program! Located in the heart of Emory University and Emory Healthcare's shared main campus, we are in a unique position to provide innovative and collaborative programs that capitalize on the wealth of technological, educational and clinical resources that comprise the Emory system. Whether updating clinicians on the most current evidence based practice or informing about cutting-edge rehabilitation research opportunities, our continuing education programs strive to incorporate solid scientific principles with holistic patient care, valuing life-long learning that fosters excellent and compassionate healthcare as the primary outcome.
The mission of the Division of Physical Therapy Continuing Education program is to provide holistic and multi-disciplinary professional development opportunities which are founded in scientific inquiry and evidence and incorporate the values of compassionate, innovative and individualized patient care, and to encourage life long learning and professional responsibility of benefit to the rehabilitation healthcare provider, system and community at large.
In alignment with our mission to promote life-long learning, the Emory Doctor of Physical Therapy Program has adopted an innovative approach to our Continuing Education programming by targeting all proceeds to support student scholarship initiatives.
All course registration fees will be allocated to the Emory Physical Therapy Scholarship Fund, which helps to lessen student financial responsibility, supporting their academic and career goals.  By choosing to pursue your professional growth through Emory Continuing Education courses, you also serve to cultivate the development of the next generation of physical therapy professionals.  We graciously thank you for your support.
In accordance with our overall mission, we provide the following educational opportunities:
Regional/National Courses
These courses are open to all licensed rehabilitation or health and wellness providers and students. Courses are typically 1-2 days in length and focus on an expansive exploration of topics and interventions specific to an identified health condition, body structure or body function.
Emory Clinical Instructor Educational Series: Translation of Evidence into Practice
These courses occur 3 times per year and are open to current Emory PT Clinical Instructors and all therapists employed by Emory Healthcare or Emory University for no cost. These courses are typically 2-3 hours in length and focus on updating evidence-based practice or on increasing competency in the area of clinical instruction.
Non-Emory affiliated therapists may access the recorded courses through our Online Virtual Library, at a small cost.