Hemophilia A Research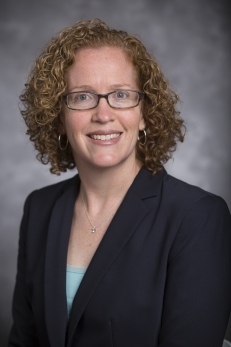 Dr. Shannon Meeks' desire to put together puzzle pieces in the medical world, has deepened her passion for hemophilia A research. Hemophilia A, also called factor VIII (8) deficiency or classic hemophilia, is a genetic bleeding disorder caused by missing or defective factor VIII, a clotting protein.

The top goals for her research include:

1. Modifying the factor VIII protein so it doesn't induce an immune response that produces anti-factor VIII antibodies (inhibitors) that impacts function.

2. Understanding the underlying immune response in such a way to predict which patients will develop an inhibitor and subsequent successful or unsuccessful immune tolerance.

Dr. Meeks' research focuses on one of the complications patients endure with hemophilia A. She looks at the development of inhibitors which is an antibody response to the factor 8 protein that needs to be infused in an IV to treat the patients' bleeding symptoms. Dr. Meeks says about 1/3rd of patients with severe hemophilia A will develop anti-factor 8 antibodies. A subset of those antibodies inhibits factor 8 function and interfere with treatment.

When Dr. Meeks first started her hemophilia A research, she was interested in learning where the antibodies bind on factor 8 and how it influences the outcome. How does she pick out which patients respond or don't respond to treatment? This led to a lot of projects including characterizing the B-cell epitopes of the immune response to factor 8. The novel thing she learned was that there were many more antibody epitope sites along the factor 8 molecule than she originally thought. She says the diversity among them was incredible – some had no inhibitory activity, some bound tightly very quickly and completely inhibited factor 8 function, while others bound tightly, quickly and only partially inhibited factor 8 activity. When she and her team put this all together, they had to come up with new ideas about how that immune response was developing and whether they could do anything to predict treatment outcomes. After the first ten years they spent characterizing those epitopes and how they matched treatment outcomes, they realized they needed to take a step back and look at what was happening in the initial steps of the immune response in factor 8.

Currently, Dr. Meeks is looking at early events in the immune response. Given how many epitopes are seen in the mature immune response across the patients spectrum, one big open question remains, "is factor 8 like most proteins that have 1 or 2 spots on the protein that are the initiating immune response epitopes that undergo epitope spreading across the molecule or is factor 8 different than the standard model where there are numerous spots where the immune response can start and then spread?" Dr. Meeks says they've been working hard to get some tools made so they can track the early response in patients.

Dr. Meeks' patients are children, but as a part of the Hemophilia of Georgia Center for Bleeding and Clotting Disorders at Emory, she partners with her hematology colleagues to have access to patient samples across the lifespan. The majority of patients develop inhibitors in fewer than 20 exposures to factor 8 so they are particularly interested in patients under the age of 2. She has partnered with her colleague Dr. Robert Sidonio who is the leader in two investigator initiated clinical trials, MOTIVATE and Emi PUP and Nuwig ITI, that will provide patient samples to help further address these questions.

Other ongoing projects Dr. Meeks is working on focus on understanding more fundamental aspects of how the immune system responds to factor 8 including how the B-cell epitope spectrum changes over time and whether immune complexes help amplify the initial immune response.