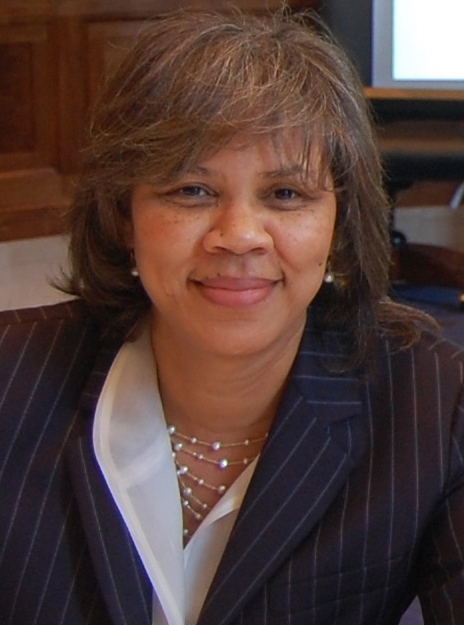 An advocate and voice for underserved children. PARTNERS for Equity in Child and Adolescent Health was developed in 2009 and has touched the lives of many children in need. Dr. Veda Johnson is the director of the program and says school-based health centers are the best method to provide healthcare to underserved children in the country. If you're not familiar with these centers, think of school-based health centers as doctors' offices in schools. They offer primary care, behavioral health and oral health services. Some schools even offer vision health.

School-based health centers help eliminate barriers to healthcare such as transportation, costs, hours of operation and parents' inability to leave work. You also get to see children in their natural settings in their community and home. Dr. Johnson says this is important because you see children in the context of issues that impact their lives and you don't always get to see that when children go to health offices.

PARTNERS' purpose is to increase access and improve delivery of healthcare for at-risk children and adolescents through four objectives:

1. Expand and increase school-based health centers throughout the state.

2. Improve and create family center approach to providing healthcare to at-risk children and adolescents through primary care clinic at Hughes Spalding and address social determinants of health.

3. Improve school readiness in children: early childhood literacy through Reach Out and Read program.

4. Change culture in which pediatric residents are trained so they address social determinants of health.

PARTNERS consist of an eight person team including Dr. Terri McFadden. Currently, there are 52 school-based health centers in Georgia.  PARTNERS has far exceeded its initial goal of increasing school-based health centers by two every year. The initial goal would've put PARTNERS at 22 school-based health centers in 2020, but they have 52 open! Dr. Johnson says they're still on track to open 4 to 5 more this year even in light of COVID-19.

For the first time ever, the state of Georgia is sponsoring school-based health centers. 60% of school-based health centers are in rural areas. Dr. Johnson does sites visits throughout Georgia to educate, provide technical assistance and increase public will around the development of these centers. Ultimately, the communities decide which schools receive these school-based health centers. Before COVID-19, Dr. Johnson traveled to one site every two months, which took about four hours to get to, she'd spend two hours there, then return home. To give you an idea of how much she's traveled, there's 159 counties in Georgia and she's visited about half of them since PARTNERS started! 80% of Dr. Johnson's time goes to PARTNERS and 20% goes to clinics. Most of her time is also spent writing a large number of grants which has paid off because PARTNERS has been fully funded for past 10 years!

Students who qualify for access to the centers range from pre-school to 18-years-old. Around 30 thousand students are enrolled in the 52 schools with school-based health centers. Dr. Johnson recommends starting these centers early to prevent at-risk behavior and model good health behavior to students.

Other work being done through PARTNERS includes working on early childhood literacy. This involves implementing the Reach Out and Read (ROR) program which gives children books starting at six-months-of age. ROR was implemented at Hughes, under the direction of Dr. Terri McFadden, over 20 years ago.  PARTNERS also work with residents by teaching them about social determinants of health. During the residents' second year community pediatric rotation, the trainees are exposed to challenges that underserved families face such as food and housing insecurity, trauma and adverse childhood experiences, racism and social justice and being in situations that reframe their thinking when taking care of their patients. PARTNERS hopes to transform the residency program to be more holistic.

This work unexpectedly found Dr. Johnson. In 1993, Dr. George Brumley Jr recruited Dr. Johnson to work on developing school-based health centers and community health clinics for the Department of Pediatrics. She and Dr. Brumley worked together for 8 years developing and expanding programs that addressed the needs of children living in poverty in southeast Atlanta.  It was their intent to replicate this model throughout the state so PARTNERS was created for that purpose. Every time Dr. Johnson opens a new clinic, she thinks about Dr. Brumley. She says his spirit is in all of this even though he didn't get to see the school-based health centers grow to scale throughout the state.

Dr. Johnson recalls being on a panel for civic leaders in Atlanta where she was asked, "what makes you a transformational leader?" She says, "I just smiled and said I guess I don't consider myself one but if I am, it is because I was transformed first. My transformation helped me to become a transformational leader." Dr. Johnson's experience with working with families in an intimate and effective way (i.e. in the context of school and community, providing house visits, etc.) and feeling their emotional burden has changed the lens through which she views our healthcare system. "I thought I understood people who were marginalized and underserved. I grew up within a lower socio-economic community and I thought I knew the challenges my patients faced, but I didn't realize the depth of these issues. Over the course of the years, I have been able to quite literally walk in their shoes and am now able to understand their needs better. I've been transformed as an individual, physician and advocate for children," says Dr. Johnson.

When Dr. Johnson isn't busy writing grants and changing lives, she loves spending time with her close-knit family including her six grandchildren! She also loves going to the beach. Her greatest joy is taking care of children and their family. When Dr. Johnson retires, she says she wants to take care of children exclusively.