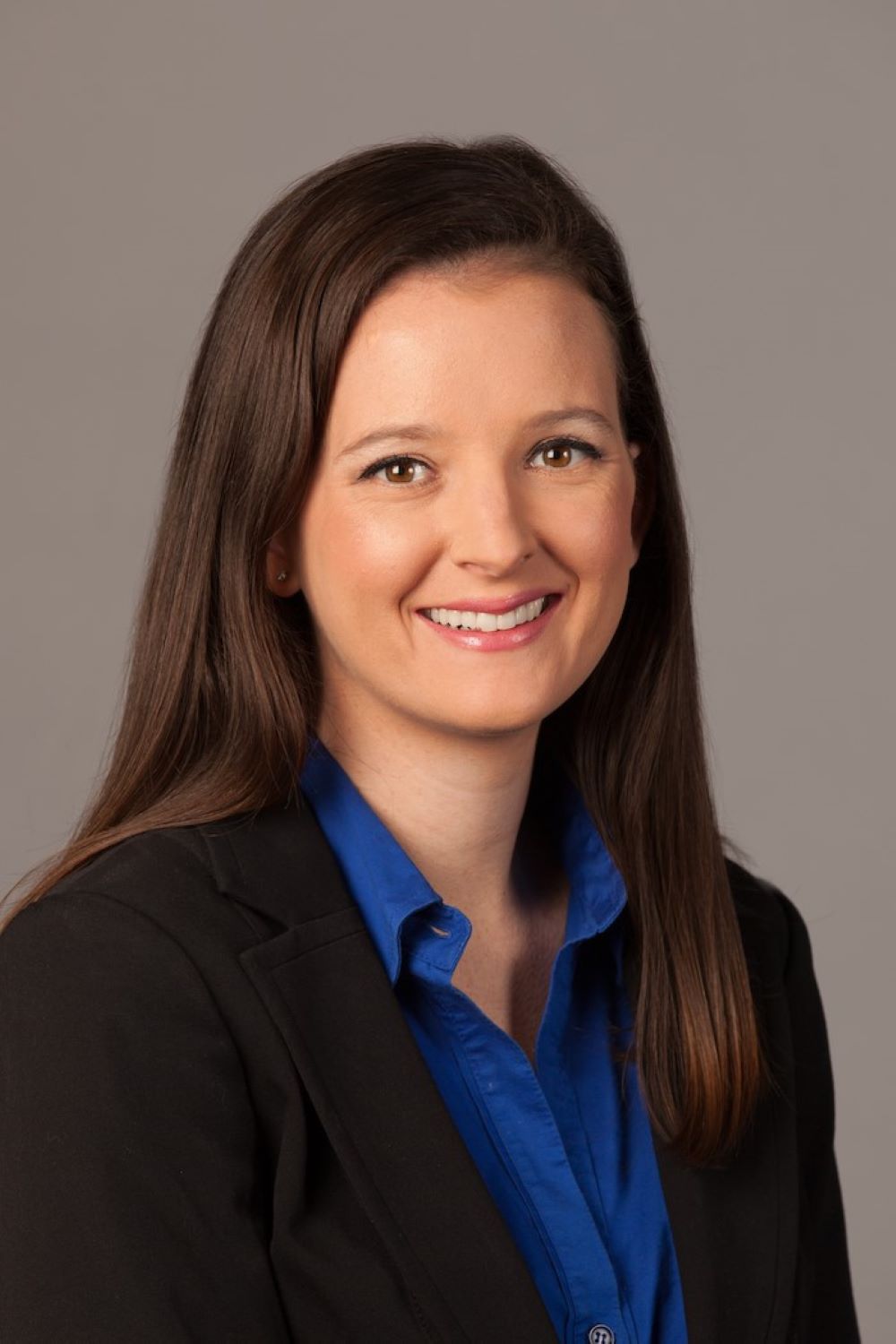 Second-year Neonatal-Perinatal Medicine Fellow Mattie Wolf came from a family with a medicine background (her dad's a doctor and her mom's a nurse) so her dream to become a physician was a long-term goal. Dr. Wolf majored in Spanish during undergraduate school and initially wanted to teach English in Spain, but she says ultimately the science and medicine bug drew her back in. Now her knowledge of Spanish has come in handy when practicing medicine. "It's nice to have experience speaking Spanish. At Grady, there's a significant patient population where people speak Spanish and there's always a sense of relief you can see on parents' faces when they have someone who can understand what they're saying about their baby, so it's been great to use that skill to connect with my patients' families."

Dr. Wolf chose to specialize in neonatology because she says it gives her the best mix between critical care medicine, long-term relationship building with family and patients, and opportunities for research and advocacy. "All those things made me feel compelled to feel this is the best fellowship program for me. Premature infants are with us for months and we get the unique aspect of knowing them and their families over time and see them in our follow-up clinics and it's great to see them thrive when they get better!"

Attending Emory was a no-brainer for Dr. Wolf because she attended medical school at Emory then went to Duke for residency. Dr. Wolf says she wanted to come to Emory because of the fellowship family – having great relationships with nurses, nurse practitioners, and faculty. She says, "we as fellows train at three hospitals and each hospital has a unique patient population that will hopefully make me qualify as a great neonatologist."

Dr. Wolf was appointed a NIH T32 grant for research involving disparities in neonatal outcomes. Her main area of interest is on infant mortality, specifically the racial and geographic disparities associated with that. Dr. Wolf says in the United States, black infants are more than twice as likely to die than white infants. She says Georgia has one of the highest infant mortality rates in the country, so she felt passionate about exploring why that was and what the underlying drivers were to hopefully make change and fix the disparity. Dr. Wolf's project has a large dataset of 200,000 women in Georgia and tracks them over a 20-year period. She looks at neighborhoods they live in at the time of birth and how it influences the rate of mortality. The NIH funding she received also gives her the opportunity to earn her Masters of Science in clinical research which she will hopefully start this fall.  

Other projects Dr. Wolf is involved in includes looking at racial and geographic disparities in infant mortality due to an intestinal infection in infants called Necrotizing enterocolitis (NEC) in the Neonatal Intensive Care Unit. This research has been presented in abstract form at multiple local and national conferences and Dr. Wolf is working on writing the manuscript now.

Another interest of Dr. Wolf's is in global health and she is currently working with a group in Tanzania on reducing hypothermia in babies on admission to their NICU as hypothermia is a major driver of neonatal morbidity and mortality around the world. Dr. Wolf says she spends three-quarters of her time doing research (about 20-30 hours a week on research and more when she's not working in the hospital full-time).

In her free time, she enjoys traveling, cooking, gardening, and exploring Atlanta with her husband and dog Whinnie. Dr. Wolf adopted Whinnie at a local animal shelter and she and Whinnie worked as a therapy dog team while Dr. Wolf was in medical school at Emory. Finally, Dr. Wolf recently welcomed her first child, a little girl named Isabel, with her husband and they are enjoying the new adventure of parenthood!