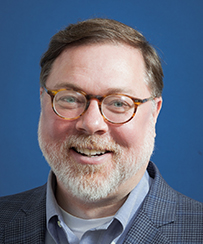 James Klosky, PhD, ABPP, is the Director of Psychology for the Aflac Cancer and Blood Disorders Center of Children's Healthcare of Atlanta and runs a research program that focuses on behavior-based cancer prevention and control among childhood cancer survivors.
On the cancer prevention side, Dr. Klosky focuses on developing and testing interventions designed to promote human papillomavirus (HPV) vaccination among children who are cancer survivors. For example, he currently has a U01 (HPV PROTECT) which allows him to conduct multi-site trials that examine the effect of medical provider counseling, vaccine recommendation, and collaborative planning for vaccine initiation, and whether this helps increase rates of HPV vaccination. As a clinical health psychologist, Dr. Klosky wants to know the cognitive and emotional drivers of vaccine uptake and other cancer prevention/promoting behaviors as a means of helping cancer survivors remain cancer free in the future. He recently finished a phase two trial which examined the immunogenicity and the safety/tolerability of the HPV vaccine in survivors of childhood cancer and learned that the HPV vaccine generally behaves in the same way in childhood cancer survivors as compared to the general childhood population in the U.S. who has never had cancer.
When describing the rationale behind HPV PROTECT, Dr. Klosky notes a common misconception where oncologists think the primary care doctors are managing the HPV vaccine series in their survivor patients, and vice versa. Should HPV PROTECT work, he can scale it up and have oncologists weave this intervention approach into their practice and get kids protected earlier. Dr. Klosky says survivors of child cancer are at a higher risk for experiencing HPV-related complications post infection (including second cancers) potentially due to immune compromise which may occur secondary to cancer treatment. Dr. Klosky hopes to figure out why parents of survivors are less likely to initiate the HPV vaccine for their children, and then develop/test interventions to address this health need.
On the cancer control side, Dr. Klosky studies fertility preservation. In childhood cancer survivors, about 50% of males and 20% of females are at risk for infertility. Do cancer patients want to preserve the ability to be a biological parent in the future? Dr. Klosky and his team study familial decision-making and predictors of fertility preservation among children and adolescents newly diagnosed with cancer. He frequently considers psychological and socio-environmental factors in this process, and their role in why adolescents do/do not decide to pursue fertility preservation. Butter understanding these factors is particularly important as survivors consistently rank parenthood in their top three life goals as cancer survivors.
Dr. Klosky became passionate about psycho-oncology as a kid in Memphis because he was neighbors with an oncologist and heard stories about the children and families he treated. He says he knew he wanted to be a scientist-practitioner, and that pediatric psychology has both the clinical and research features that provide an ideal career balance for him. He says hearing stories of families on treatment or end of life had a significant impact on him, and he continues to be inspired by the courage of the patients and families he treats.