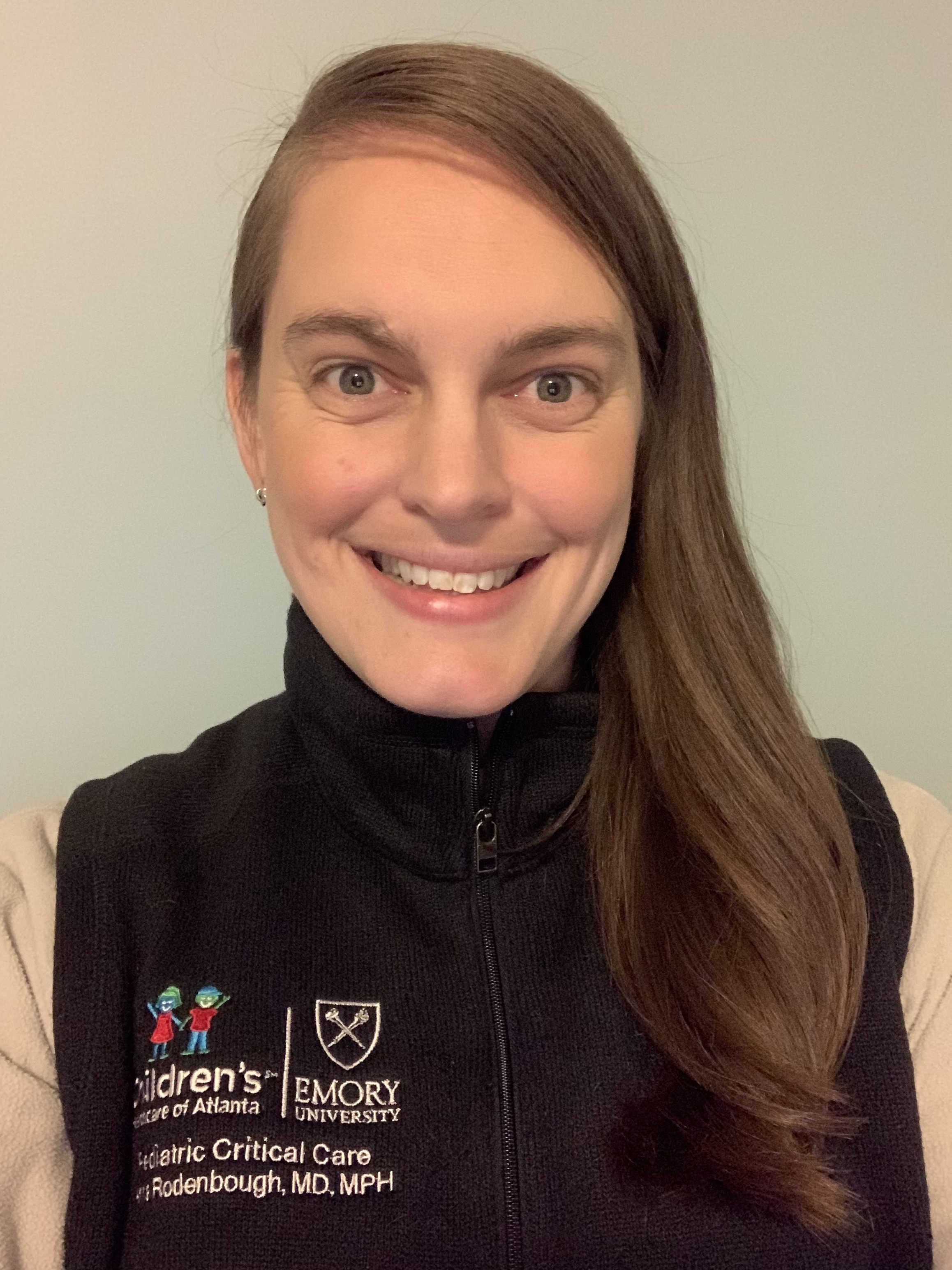 Second-year Critical Care Fellow Anna Rodenbough chose to pursue her training at Emory because she was impressed by the collegiality of the fellows and the opportunity to care for a diverse group of patients within a high-acuity, quaternary care center.
Dr. Rodenbough originally decided upon pediatrics as her specialty because of the impactful experiences she had with pediatric patients in medical school. While she worked to get her Master of Public Health at University of North Carolina Chapel Hill, she completed her practicum work with an organization that aimed to improve coordination of care for medically complex children. During residency at the University of Chicago, she loved learning about the overall management of patients with critical illnesses. As a former collegiate student-athlete, she was especially drawn to the multidisciplinary, team-based approach that was emphasized in critical care.
Training as a fellow during the COVID-19 pandemic has been a unique experience for Dr. Rodenbough and her colleagues. Patient volumes in the pediatric intensive care unit were lower than average for much of the last year, as social distancing and virtual learning decreased the risk for some pediatric critical illnesses. Despite this, she has had ample exposure to a variety of conditions and has been able to develop important clinical skills, including procedural proficiency and communicating effectively with patients and their families.
"It's remarkable when I reflect on how much I've learned so far," says Dr. Rodenbough.
Dr. Rodenbough is currently conducting research that examines potential associations between adverse childhood experiences, quality of life, and pediatric critical illness. The study includes children from 0 to 17 years old and is currently enrolling subjects. Dr. Rodenbough says adverse childhood experiences put children at risk for worse health outcomes over the course of their lifetime. She hopes her research can inform further investigation into potential ways to mitigate the harmful impacts of traumatic events and exposures early on in life.
In Dr. Rodenbough's free time, she enjoys hanging out with her dog Charlie, exploring Atlanta and checking out new restaurants!