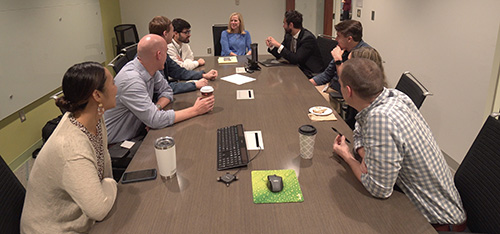 The Didactic Curriculum, guided by principles of adult learning theory, is one of the cornerstones of the resident learning experience at Emory.  Faculty are encouraged to facilitate an innovative learning experience that actively engages the learner, increases retention of the material, uses technology (when appropriate), and helps to fuel a spirit of lifelong learning and inquiry.
Didactics are held on Wednesday mornings at 12 Executive Park, and all classes have protected time to attend. Didactics are divided into modules, each organized by a faculty module leader who is a subject matter expert. Lectures within the modules are distributed across the four years, and correspond with clinical experiences of the residents. The largest modules are Psychotherapy, Mood and Anxiety Disorders, and Psychotic Disorders.
While interns are on medicine months, they are able to attend the psychiatry didactics on Wednesday morning.  In addition to the Wednesday morning curriculum, PGY-1 and 2 residents have additional site-specific educational opportunities at Grady, Wesley Woods, and at the VA. Download the didactic map for the PGY-1 seminars at Grady.
Resident feedback is valued and evaluation forms are completed online.  There is a monthly committee, the Education Subcommittee, in which residents and faculty gather to analyze feedback from educational experiences and promote new ways to deliver material.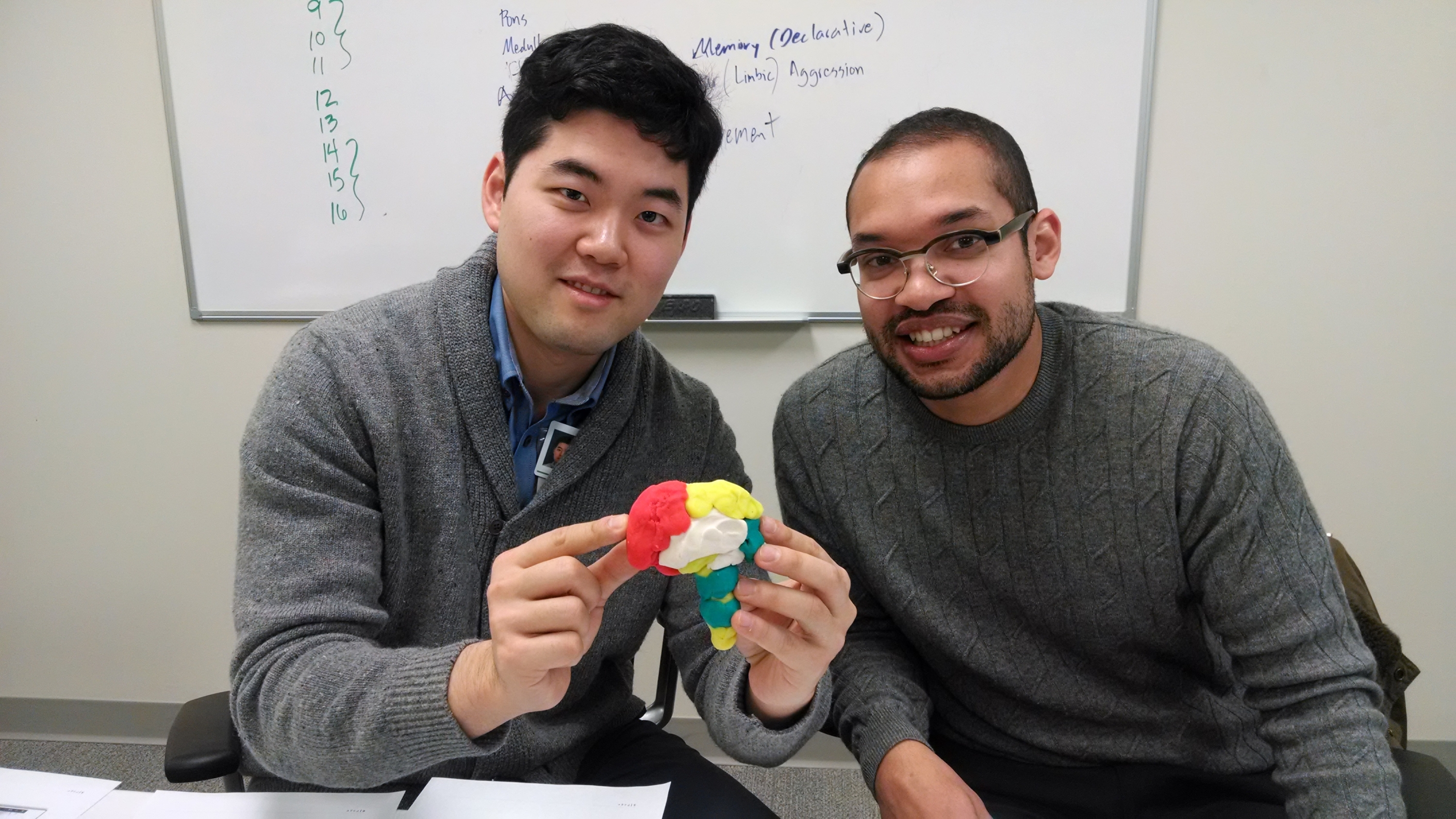 Please see below to learn about the specific curriculum for each year of the residency. 
Download the map for the overall seminar distribution.
PGY-1
Diagnostic Interviewing
Cultural, Community and Global Context
Addiction 
Neuroscience
Psychotic Disorders
Team-Based Learning
Process Group 
Case Conference
PGY-2
Childhood and Development
Clinical Neurology for Psychiatrists
Consultation-Liaison 
Cultural, Community and Global Context
Evidence-Based Psychiatry
Geriatric Psychiatry 
Psychotherapies 
Team-Based Learning
Process Group
Case Conference
PGY-3
Addiction
Childhood and Development
Clinical Neurology for Psychiatrists
Cultural, Community and Global Context
Eating Disorders 
Forensic Psychiatry
Leadership and Management
Mood and Anxiety Disorders
Personality Disorders
Professional Responsibilities
Psychotherapies
Women's Mental Health
Team-Based Learning
Case Conference
PGY-4
Geriatric Psychiatry
History of Psychiatry
Leadership and Management 
Life After Residency 
Mood and Anxiety Disorders
Psychotherapies
Sleep Disorders
Women's Mental Health
Team-Based Learning
Case Conference