Applications for the 2024 Core Program cohort are due April 1, 2024.
The EUPI accepts applications for Adult Psychoanalysis and Psychoanalytic Psychotherapy Programs on a rolling basis.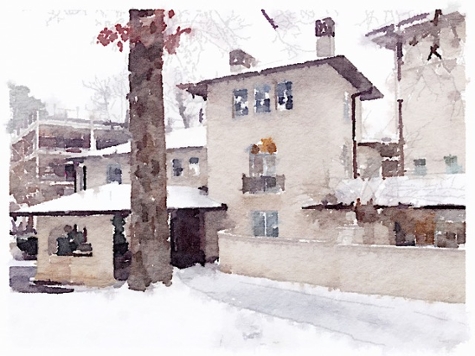 TRAINING IN PSYCHOANALYSIS OR PSYCHOANALYTIC PSYCHOTHERAPY:
We are primarily a rigorous program that educates people about psychoanalysis and trains people to become psychoanalysts.  
EUPI's internationally acclaimed training program allows many different sorts of professionals with differing degrees of interest to study the theory and clinical methods of psychoanalysis.  If you are a licensed mental health clinician or an academic scholar interested in simply learning more about psychoanalytic ideas and techniques, or are interested in becoming trained as a psychoanalyst or psychoanalytic psychotherapist, EUPI offers curricular choices to fit your particular needs:
Our Core Program allows qualified professionals or those on a professional track (psychiatry residents, graduate student in Ph.D programs, or those pursuing social work or counseling degrees) to take two years of the seminars required of analytic candidates, but without requiring either that one be in treatment oneself or that one see clinical patients.  Candidates in the Core Program have the option of continuing on to take the rest of the four year curriculum as Core Candidates; or enrolling in one of our clinical training programs; or receiving a certificate upon completion of either two or four years of didactic class-room instruction. 
Our Training Program in Adult Psychoanalysis, which prepares one to become a graduate analyst, is open to all mental health clinicians with a doctoral degree or the equivalent, to social workers and counselors, and to scholars in fields in which a knowledge of psychoanalysis is an asset.  The program requires four years of didactic seminars, as well as the performance of supervised analyses and undergoing a personal analysis.  Those with an interest may declare this at the outset, or may switch into this program from the Core Program at any time if accepted for admission. 
Our Training Program in Psychoanalytic Psychotherapy is closely related to the Adult Psychoanalytic Program, and most seminars and case conferences in fact overlap. However, this training program requires three years of classes, and a lower number of supervised cases at lower frequencies than the Training Program in Adult Psychoanalysis; a rigorous personal therapy is recommended but not required.
To find out more about the EUPI Training Program, please contact: 
Associate Directors:
Administrator: Ayanna Webb, 404-727-2631
EUPI accepts new candidates in all these categories every other year. If you would like to apply, click here for the application link or visit the How to Apply page.
To find out more, please contact: 
Ayanna Webb
Administrator
Email
404-727-2631