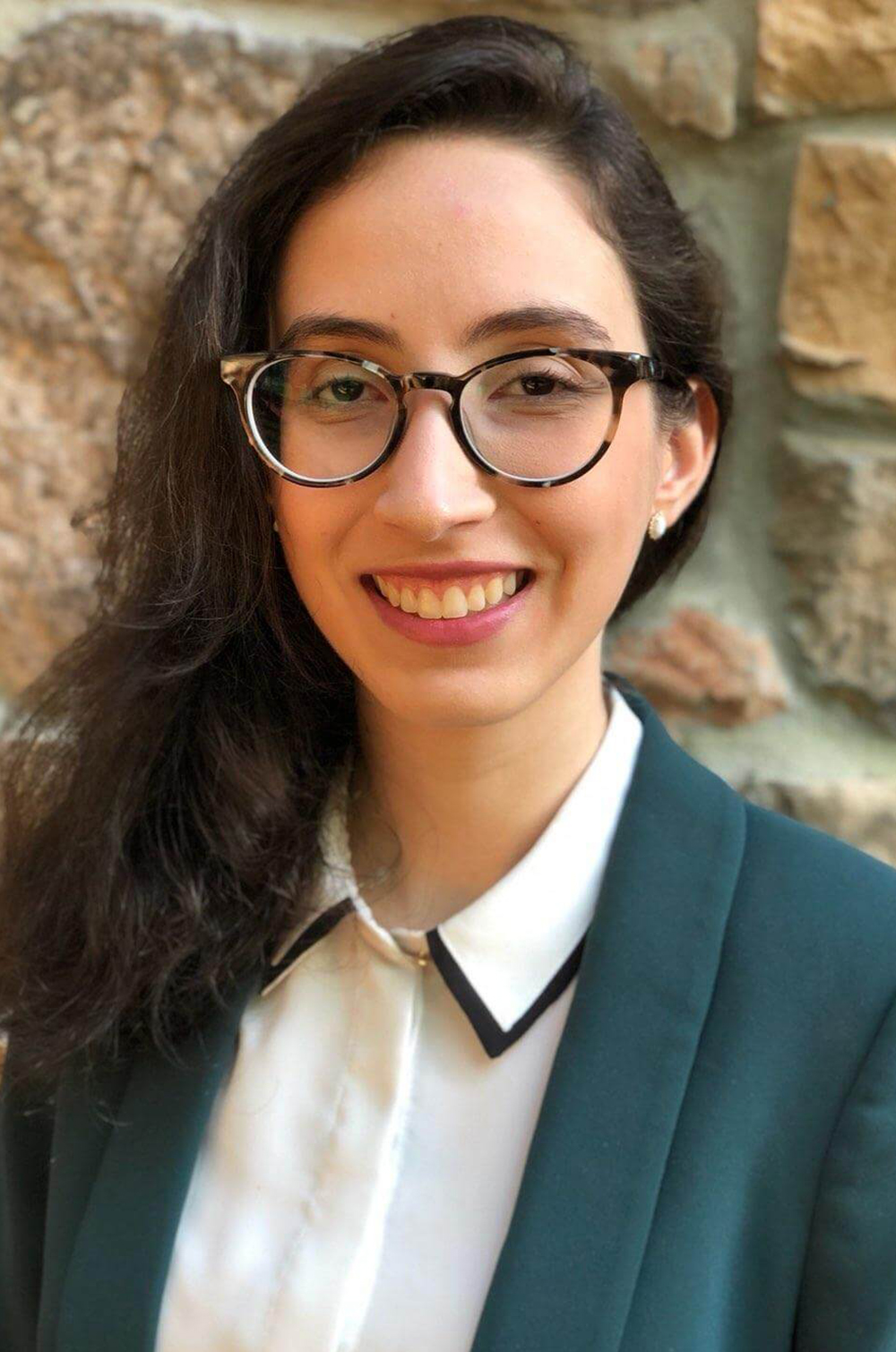 Najeah Okashah completed her undergraduate work at Florida State University, where she graduated summa cum laude with degrees in Biochemistry and Chemistry. She went on to the MD/PhD program at Medical College of Georgia at Augusta University and studied G protein coupled receptors in the Department of Pharmacology. Her PhD work was funded by an F30 Ruth L. Kirchstein Individual Pre-doctoral NRSA and she received her PhD with Distinction. She also received several Research Awards from the Department of Pharmacology at Augusta University in addition to the Department of Chemistry at Florida State University. She has published over 10 manuscripts in prestigious journals such as Nature Chemical Biology, PNAS, and Nature Communications. When not in the lab, Najeah volunteered her time in the Free Mental Health Clinic at Augusta University as well as at the Rape Crisis and Sexual Assault Services as a Victim Advocate. She has also worked as a Case Base Learning Preceptor at MCG, was the MD/PhD Program Annual Service Project Coordinator and served as the Biomedical Student Association Representative to the Graduate Student Government Association at Augusta University. In her spare time, Najeah enjoys cooking, hiking, indoor rock climbing, reading and henna artwork.
Hometown: Panama City, FL
Professional Interests: Interventional psychiatry, psychopharmacology and addiction
Future Plans: I plan to remain in academics and continue conducting research.
Hobbies: Cooking, reading and hiking
MD - Medical College of Georgia at Augusta University, 2022
PhD - Medical College of Georgia at Augusta University, 2022
BS - Florida State University, 2014
Okashah N, Wright SC, Kawakami K, Mathiasen S, Zhou J, Lu S, Lambert NA. (2020). Agonist-induced formation of unproductive receptor-G12 complexes. Proceedings of the National Academy of Sciences, 117(35), 21723-21730.
Mathiasen S, Palisano T, Stoveken H, McEwen D, Okashah N, Langehan T, Inoue A, Lambert N.A, Tall G, Javitch J. (2020). G12/13 is activated by acute tethered agonist exposure in the adhesion GPCR ADGRL3. Nature Chemical Biology, 16(12), 1343-1350.
Pritchard A, Kanai SM, Krock B, Schindewolf, E., Oliver Krasinski J, Khalek N, Okashah N, Lambert N.A, Tavares ALP, Zackai E, Clouthier DE. (2020). Loss‐of‐function of Endothelin receptor type A results in Oro‐Oto‐Cardiac syndrome. American Journal of Medical Genetics Part A, 182(5), 1104-1116.
Okashah N, Wan Q, Ghosh S, Sandhu M, Inoue A, Vaidehi N, & Lambert NA. (2019). Variable G protein determinants of GPCR coupling selectivity. Proceedings of the National Academy of Sciences, 116(24), 12054-12059.
Wright S, Kozielewicz P, Kowalski-Jahn M, Petersen J, Carl-Fredrik B, Slodkowicz G, Marti-Solano M, Rodríguez D, Hot, B, Okashah N, Strakova K, Valnohova J, Babu, M, Lambert N.A, Carlsson J, Schulte G. (2019). A conserved molecular switch in Class F receptors regulates receptor activation and pathway selection. Nature Communications, 10(1), 1-12.
Wan Q, Okashah N, Inoue A, Nehme R, Carpenter B, Tate C, Lambert NA. (2018). Mini G protein probes for active G protein–coupled receptors (GPCRs) in live cells. Journal of Biological Chemistry, 293(19), 7466-7473.
White S, Alva-Ruiz R, Chen L, Conger, J, Kuang C, Murphy C, Okashah N, Ollila E, Smith S, Ansa B. (2017). The Eating and Cooking Healthy (TEACH) Kitchen: A Research Protocol. Journal of the Georgia Public Health Association, 6(2), 331-336.
Barsoum DN*, Okashah N*, Zhang X, Zhu L. (2015). Mechanism of Copper (I)-Catalyzed 5-Iodo-1, 2, 3-triazole Formation from Azide and Terminal Alkyne. The Journal of organic chemistry, 80(19), 9542-9551.
     *Asterisk indicates Co-first authorship of the publication. Featured cover article
Barsoum, D. N., Brassard, C. J., Deeb, J. H. A., Okashah, N., Sreenath, K., Simmons, J. T., Zhu, L. (2013). Synthesis of 5-iodo-1,2,3-triazole from organic azide and terminal alkyne – ligand acceleration effect, substrate scope, and mechanistic insight. Synthesis. 45(17), 2372-2386.