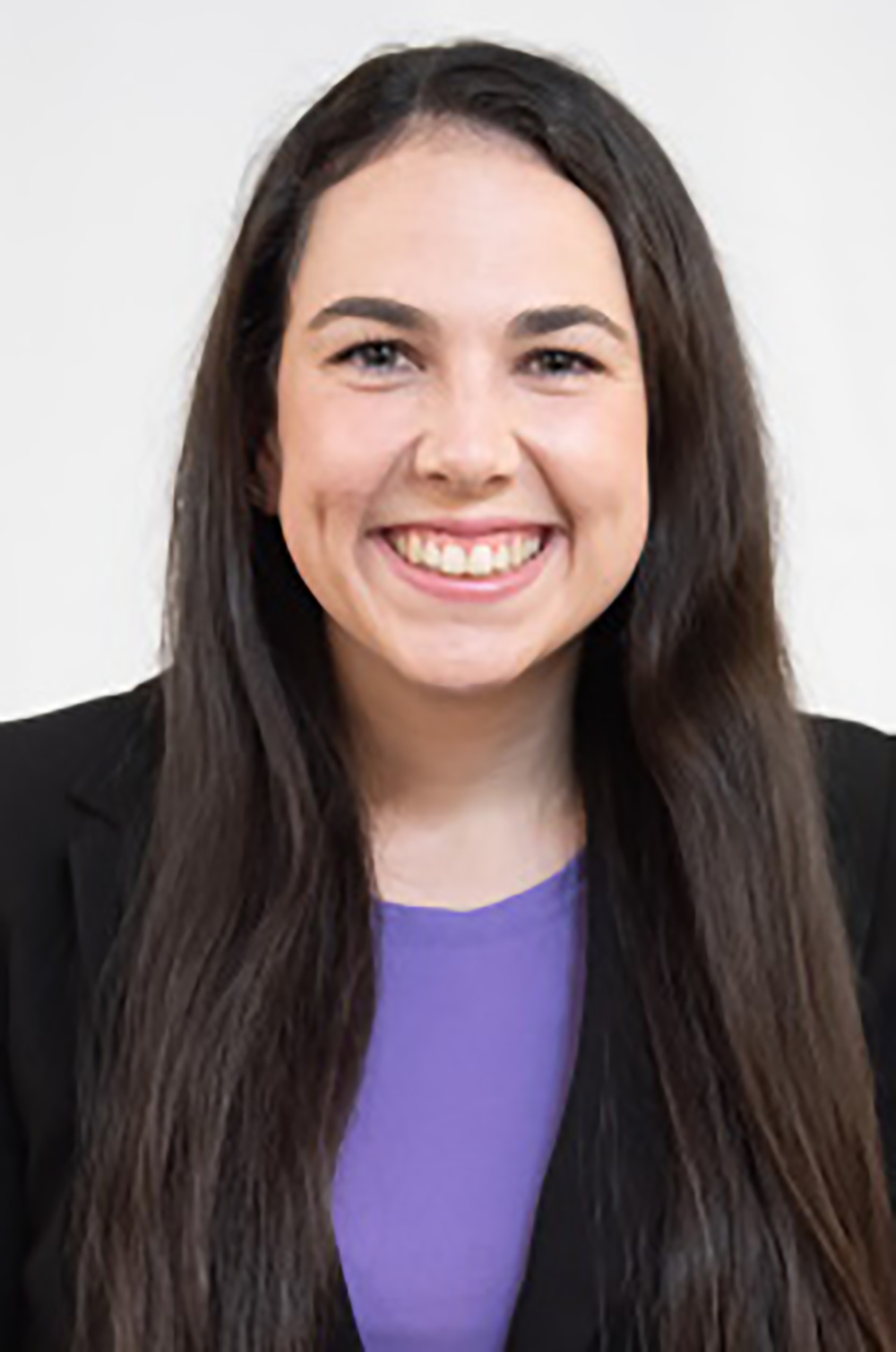 Dominque is originally from New Jersey and did her undergraduate and medical training at the University of Pittsburgh. She engaged in orthopedic research during medical school, resulting in two publications. She was very involved in the Hospital Elder Life Program and a local food pantry. During medical school, she joined the Longitudinal Alliance Program because of the value she places on long-term relationships with patients. A dedicated athlete, she was a competitive soccer player and has completed two marathons. She also enjoys spending time outdoors and with her puppy. 
Hometown: Freehold, NJ
Professional Interests: Mood disorders, women's mental health, psychotherapy
Future Plans: TBD, possibly outpatient psychiatry
Hobbies: Running, hiking, playing with my dog, exploring new restaurants
MD - University of Pittsburgh School of Medicine, 2022
BS - University of Pittsburgh, 2018
Drain NP, Bertolini DM, Anthony AW, Feroze MW, Chao R, Onyekweli T, Longo SE, Hersh B, Smith C, Rothenberger SD, Shah NB, Urish KL. High Mortality After Total Knee Arthroplasty Periprosthetic Joint Infection is Related to Preoperative Morbidity and the Disease Process but Not Treatment. J Arthroplasty. 2022 Mar 18:S0883-5403(22)00330-8. doi: 10.1016/j.arth.2022.03.046. PMID: 35314288.
Drain NP, Gobao VC, Bertolini DM, Smith C, Shah NB, Rothenberger SD, Dombrowski ME, O'Malley MJ, Klatt BA, Hamlin BR, Urish KL. Administration of Tranexamic Acid Improves Long-Term Outcomes in Total Knee Arthroplasty. The Journal of Arthroplasty. 2020 March 4. PMID: 32209286
Basu D, Salgado CM, Bauer B, Khakoo Y, Patel JR, Hoehl RM, Bertolini DM, Zabec J, Brzozowski MR, … Reyes-Múgica M. (2018). The Dual PI3K/mToR Inhibitor Omipalisib/GSK2126458 Inhibits Clonogenic Growth in Oncogenically-transformed Cells from Neurocutaneous Melanocytosis. Cancer genomics & proteomics, 15(4), 239-248.