Emory outpatient clinics are currently closed due to the COVID-19 pandemic.  Telemedicine and telephone visits are available for our existing Emory ALS Center patients.  We are unable to accept any new referrals or evaluate any new patients at this time. We are also 

not enrolling new patients into any clinical trials, however, we have new projects that will be enrolling as soon as it is safe and restrictions have been dropped.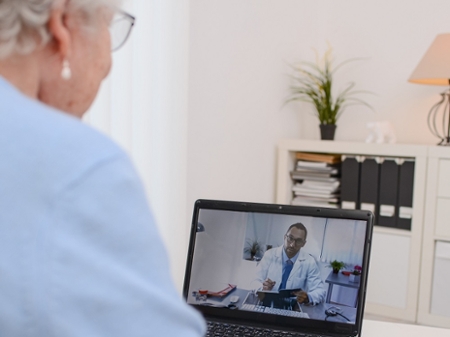 Christina Fournier, MD, Co-Director of the Emory Amyotrophic Lateral Sclerosis (ALS) Center and Georgia Clinical & Translational Science Alliance (Georgia CTSA) Master in Science in Clinical Research (MSCR) graduate, worked to create a highly innovative telemedicine system for Emory ALS Center patients in partnership with Dr. Jonathan Glass and the Emory ALS Center team. These patients can now receive their care from home and avoid going to the clinic, ...
READ MORE
The Emory ALS Center is part of the Emory Brain Health Center in Atlanta, GA. Led by Dr. Jonathan Glass, it is recognized nationally as a Treatment Center of Excellence by the ALS Association (ALSA) , and is designated a Certified ALS Center by the Muscular Dystrophy Assocation (MDA).  The Emory ALS Center is now one of the largest clinical centers for ALS in the United States. Our team approach to ALS care and research bridges multiple disciplines and departments.  We are physicians, nurses, therapists, social workers, basic and clinical research scientists, students, fellows, and volunteers.  We work together, all with the same goal, but with different expertise and viewpoints.  Our slogan, "Celebrate Life, Imagine a Cure," is what we do every day. 
Emory ALS Center has a full time staff of 15 professionals working in the clinic and doing research in the lab.

We see about 180 new patients every year and care for about 500 at any one time.

Approximate number of people in the U. S. diagnosed with ALS each year.