Emory ALS Center Resource Guide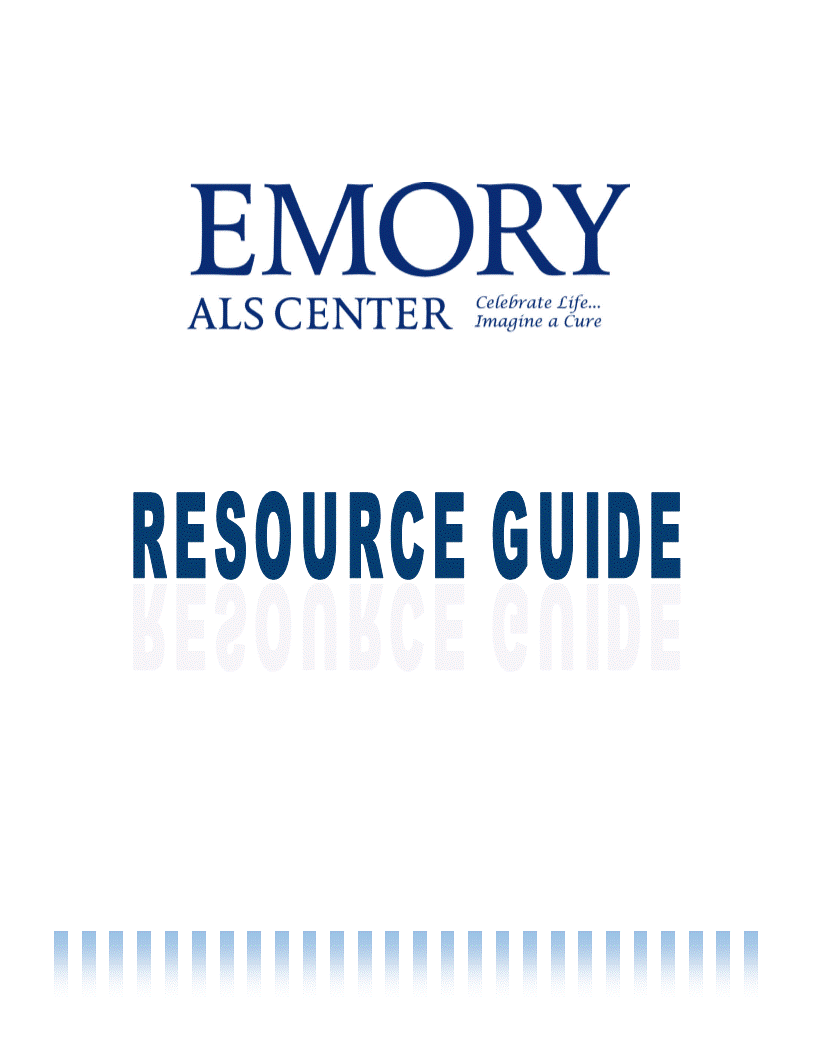 When you are diagnosed with ALS at the Emory ALS Center, you receive a folder with important information and resources available to you and your caregiving team. Our patient resource guide is a more comprehensive support tool. The Resource Guide contains the information in that new patient folder, but expands it into various sections to fit your particular disease progression. 
Click on each section below the Table of Contents for a downloadable version of the Emory ALS Center Resource Guide.