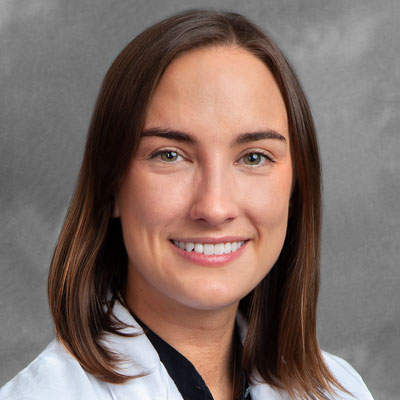 Undergrad: UGA


MD: Emory University

Why Emory: I grew up in Atlanta and completed my undergraduate training at the University of Georgia before attending Emory University School of Medicine. My fiance (an ophthalmology resident who participated in an earlier match process) and I then elected to rank Emory as our first choice and mercifully they kept us both!

Interests within urology: Endourology, oncology, equitable and efficient delivery of healthcare resources.

Hobbies: In my spare time, you will likely find me walking my dog, riding a bike, or strolling the Beltline and exploring new pockets of Atlanta.

What would you be doing if not urology: I would with 100% certainty move to a ski town with my fiance, become a ski bum, and open a boutique brewery/ski-shop called "Brewskis." Mark and I have spent hours of our lives discussing this option; please do not steal it as it also functions as our retirement plan.

Random fact: I've broken 13 bones over my lifetime. This is probably why I am not interested in being an orthopedic surgeon, and why I purchased disability insurance early on.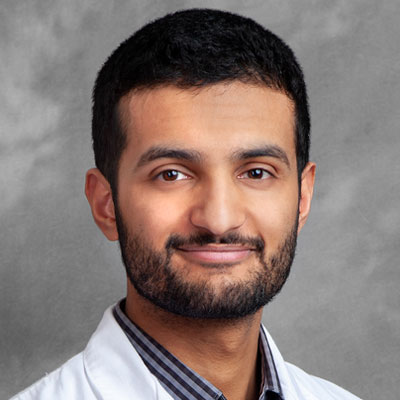 Undergrad and MD: Boston University

Why Emory? I was interested in Emory initially because of its reputation as a large, powerhouse academic program. The first time I came to Atlanta (not including connections through Hartsfield-Jackson) was when I came for my interview. I got along well with the residents and faculty and left with the impression that urology residency at Emory would be a rewarding five years that would leave me very well-trained. I'm from the Northeast originally and hadn't spent significant time outside of it, but so far, I've had a great experience in Atlanta and at Emory.

Interests within urology: Oncology, robotics, endourology, though this is subject to change.

Hobbies: Hanging out with friends, playing/watching sports, performing stand-up comedy. All this to say, the pandemic has made it very clear that I need to get some new hobbies.

What would you be doing if not urology? Within medicine, maybe GI or pulm/crit or anesthesia? Honestly, it's hard to say. Outside of medicine, I think maybe computer science or engineering.

Random fact: I did stand-up comedy and improv comedy in college and med school.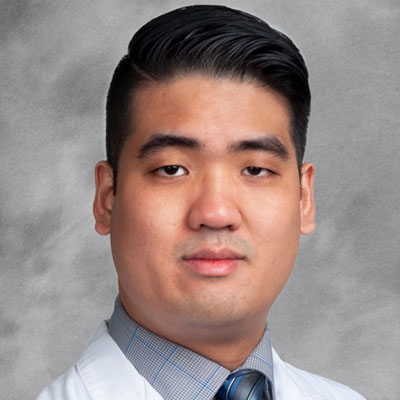 Undergrad: Duke University

MD: University of Michigan

Why Emory? I was attracted by the opportunity to train in a highly diverse environment. We residents have the privilege of serving highly complex patients and patients from underserved backgrounds because of the multiple hospitals we cover across Atlanta. This provides a challenging but fulfilling learning environment and a high volume of cases (open, robotic, and endoscopy). All of our graduating classes can attest that they feel very well prepared coming out of residency. Additionally, Emory also provides the opportunity to be productive in research, which I find appealing since I began building a research background in medical school.

Interests within urology: Oncology, endourology.

Hobbies: Movies, video games, and playing with my dogs.

What would you be doing if not urology? General surgery, gastroenterology, or anesthesia/critical care.

Random fact: I once walked over eight miles during one night of call.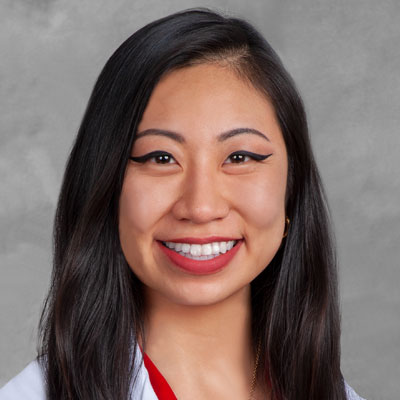 Undergrad: Pennsylvania State University


MD: Jefferson Medical College

Why Emory? So many factors drove me to choose Emory: the relatively large cohort of residents (who have become family!), supportive faculty who are well established across many disciplines of urology, diverse rotation sites/experiences with high surgical volume, and of course the location! I love the livability and liveliness of Atlanta!

Interests within urology: Almost all of it, which is why I chose urology. Endourology, minimally invasive surgery, oncology, reconstruction, fertility; all are fascinating, particularly because of the innovative technologies, diverse range of procedures, and incredible faculty/mentors. Given my preference for variety, I think I am leaning toward a general urology practice with some day-to-day variability.

Hobbies: Running and the gym. Tending to my indoor and outdoor garden. Piano (still working on moving my piano down here). Spending quality time with my friends (I have met so many wonderful people within other specialties during my training here). Cooking, throwing spontaneous dinner parties, and preparing to be an excellent Asian grandma. Aimlessly scrolling the internet (this is probably my least productive hobby).

What would you be doing if not urology? Within medicine, probably another surgical subspecialty, but not ENT because of upper respiratory secretions (my gosh, ew). Outside medicine... maybe math? Biomedical engineering? With music on the side, like piano competitions or lessons.

Random fact: I now have 32 beloved plants (excluding my modest vegetable/herb garden). Some of them are propagated from my original plants, so maybe they shouldn't count. Some of them don't like my occasionally erratic watering schedule (due to variability in work hours) so they aren't faring well and are currently being rehabilitated. Some of them are absolutely flourishing and it just makes my heart sing. I am not a crazy person! I have time for friends too!! And I'll even trade plant cuttings for friendship!