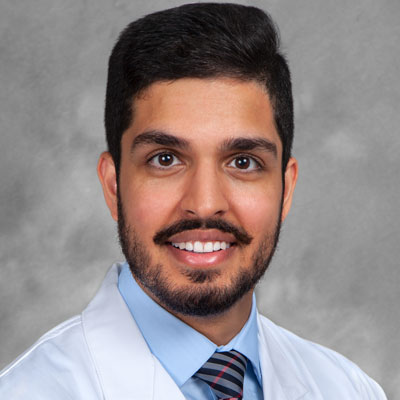 Undergrad: Tufts University

MD: University of Massachusetts Medical School

Why Emory: Sought a busy program with strengths in oncology, endourology, and MIS in combination with resident autonomy and a heavy caseload. Also wanted to move somewhere perpetually warm and sunny.

5-year plan: Marry my fiancé in Montreal, get another puppy (or ten), restore an E30 BMW.

Interests within urology: Endourology/stones, oncology.

Hobbies: Cars, local beers, Boston sports, EPL Soccer, dogs.

What would you be doing if not urology: Traveling the world as a pilot.

Random fact: Though you may have already guessed it from my blonde hair and blue eyes, I was born and raised in Sweden.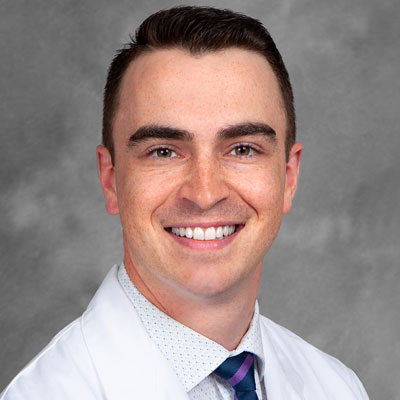 Undergrad: Muhlenberg College


MD: University of South Florida Morsani College of Medicine

Why Emory? Grady and Emory are pillars of Georgia healthcare. The people of this city and the doctors throughout the state know that they can rely on us to help, no matter the circumstances or challenges. Few programs in the country are able to match the diversity, complexity, and exposure that residents of all specialties get when training here. The pride I have in working here and serving this community is a huge part of what keeps me motivated.

5-year plan: The Air Force paid for my medical education as a part of the Health Professions Scholarship Program (HPSP), so I will be going to active duty to repay my commitment. Possibly fellowship before that? Who knows!

Interests within urology: Medical/surgical education, oncology, trauma/reconstruction.

Hobbies: Grilling on my Big Green Egg, road/gravel biking, fiction reading, Philadelphia sports (Go Birds!), and spending time outdoors with my wife, our German Shepherd Basil, and soon with my son Elliott (ETA October 2020!).

What would you be doing if not urology? Within medicine, possibly trauma/critical care. Outside medicine, something technical that will likely still involve military service for a time. I'd go crazy if I didn't have a career that involved working with my hands.

Random fact: I've skydived, bungee jumped, and performed stalls and touch-and-go's while flying a plane, but I've never been on a roller coaster.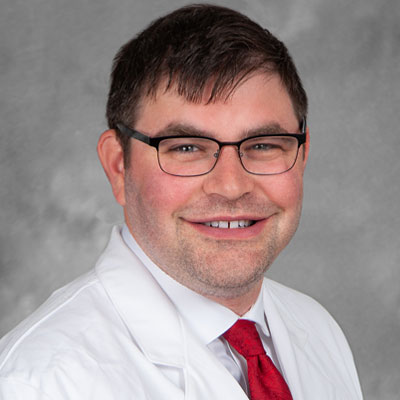 Undergrad: Tulane University


MD: University of Utah School of Medicine

Why Emory? Atlanta is a great city that requires extensive medical resources. It was clear to me that the balance of having so much to do within a high-volume academic program was right for me. I was also looking for a program with great opportunities for exposure to academic, county, and community hospitals to help determine the best fit.

5-year plan: Finish residency. Once I'm done I envision myself in a teaching role, whatever that may be.

Interests within urology: Andrology, oncology, urologic history.

Hobbies: Working on cars, traveling, reading history books.

What would you be doing if not urology? Hard to say, I never wanted to do anything else. I would probably be some other type of doctor or work for an automotive company as a mechanical engineer.

Random fact: I was a contestant on "Who Wants to be a Millionaire" in April of 2014.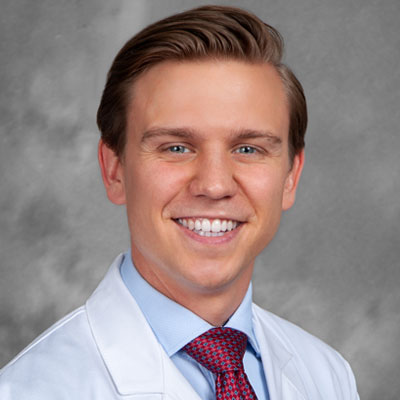 Undergrad: Michigan State University


MD: Wayne State University School of Medicine

Why Emory? I wanted to train at a high-volume medical center serving a diversity of patient populations in a large urban area with thought leaders from across all aspects of healthcare. As the tertiary/quaternary referral center for a large segment of the Southeast, Emory Urology's reputation speaks for itself. The privilege of caring for medically underserved patients at Grady, Atlanta's safety-net hospital, was also a huge draw for me. Meeting the people I now lovingly call co-residents during interviews and witnessing the camaraderie we have here sealed my decision.

5-year plan: To be honest, my 5-year plan is relatively in flux. Professionally, I have yet to chose a career path at the crossroad between fellowship and general urology. Regardless, I'm confident my training with Emory Urology will prepare me for either. Personally, I intend to support my wife Deanna as she continues to pursue her career in advertising. After moving with me to Atlanta, the next life-changing decision will be for her goals. That being said, for now we're both in agreement that a starter home here in Atlanta with a doggo and good friends sounds pretty great!

Interests within urology: Everything! The diversity of procedures and pathology in urology — and the impact we can make on quality of life — is one of the reasons I chose this specialty. Among sub-specialties, my most specific interests lie with genitourinary reconstruction (including FPMRS), pediatrics, and the transition of urology patients between the pediatric and adult worlds.

Hobbies: Travel; I'm always planning the next trip. Hiking and camping, particularly since beautiful nature abounds in Georgia. Reading (often a selection from my wife who devours literature). Beer brewing. Exploring the Atlanta food/beer/coffee scene. Following dog accounts on Instagram.

What would you be doing if not urology? If I wasn't a physician/urologist, I would have pursued a career in either forensic science (chemistry vs. anthropology) or non-profit management with underserved communities. I also often think about how great it would be to work as a part-time/volunteer National Park Ranger in retirement.

Random fact: I accomplished a life goal of traveling to every US state when I visited Hawaii in January 2020.