Nicholas W. Eyrich, MD, MS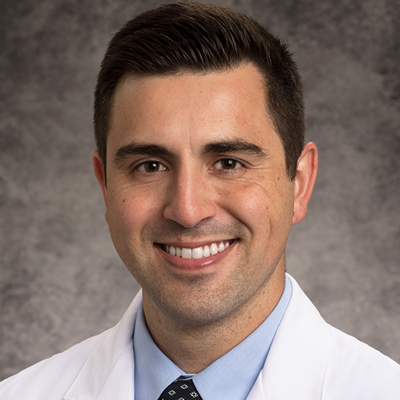 Undergrad: Emory University


MD: University of Michigan

Why Emory: Emory offers unrivaled clinical/surgical training from leaders in the field at a variety of training sites. I also appreciate the multitude of groundbreaking research opportunities with dedicated time to pursue one's interests — all in a world-class city which is close to family.

Interests within urology: Oncology, telehealth, and general urology. In particular, improving detection and risk stratification of prostate cancer. I am also interested in optimizing telehealth, especially pertaining to video visits and the patient experience.

Hobbies: Baseball, trying new restaurants, weight training, traveling, walking my dog, and drone photography.

What would you be doing if not urology: Trophy husband.

Random fact: I played on the Emory varsity baseball team in college (briefly, but still counts).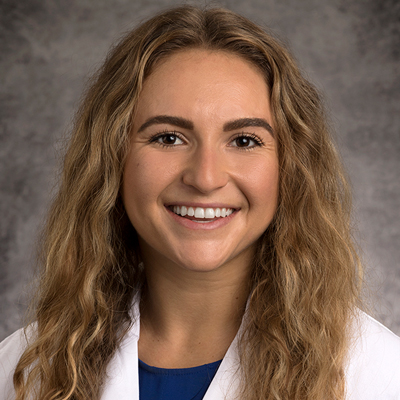 Undergrad: Oregon State University (Go Beavs!)

MD: University of Central Florida

Why Emory? Emory is a worldclass institution that serves a diverse patient population in an incredible city and is a powerhouse for medical research and innovation. I was particularly impressed by the relationship between faculty and residents, resident education, and the variety of complex and routine cases the residents are involved in. Despite virtual interviews last year, the energy of Emory's community was palpable. Everyone I met was kind, thoughtful, and passionate about what they do. I feel so honored to make Atlanta my home for the next 5 years.
Interests within urology: Reconstruction and sexual medicine.

Hobbies: Pottery (wheel throwing and sculpture), soccer, snowboarding, crossfit, running, traveling, cooking.

What would you be doing if not urology? Running a sustainable hostel and panda conservation with my husband.

Random fact: I grew up with no TV, dishwasher, microwave, or A/C, but we had a 2-person ferris wheel in my backyard.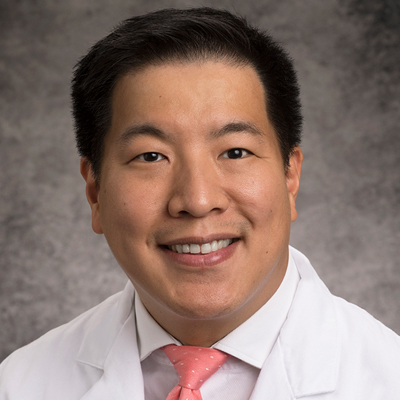 Undergrad: Georgia Institute of Technology

MD: Virginia Commonwealth University SOM

Why Emory? Emory is my home (I was born at Emory Midtown). Although it was an unusual pandemic interview cycle, I was thoroughly impressed by the resident-focused faculty. They truly care about the well-being and education of their residents. With a variety of sites including the Atlanta VA, Grady Memorial Hospital, Children's Healthcare of Atlanta, and several Emory hospitals, I knew that Emory would be the best place to train to see everything in the world of urology. Lastly, the residents were all so friendly and helpful. I look forward to making lasting memories, friendships, and partnerships.

Interests within urology: I love the variety that urology has to offer! I still need to explore all of the different subspecialties to make a more definitive decision for my career.

Hobbies: Roughhousing with my kids, annoying my wife, strategy games (board and video), basketball, running.

What would you be doing if not urology? Operations for Corporate America.

Random fact: I worked in aerospace engineering and finance before switching into medicine (my final career according to my wife).
Nelson Kevin Tanefo Kuete, MD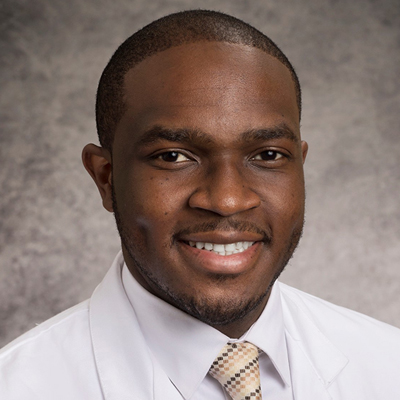 Undergrad: Georgia Institute of Technology

MD: Morehouse School of Medicine

Why Emory? Emory's reputation speaks for itself as it is known to be an excellent academic center across all disciplines of medicine. After rotating at Emory Urology on my Sub-I, I thought that it was a place that would allow me to get exceptional clinical and surgical training. The diversity of patients, cases, and subspecialties as well as the collegiality among faculty and residents and the support system in place all made me feel like it was the best place for me to train. The location is just the cherry on top as I enjoy living in Atlanta and have gone through undergrad and medical school here.

Interests within urology: Oncology, robotic surgery, endourology, health equity.

Hobbies: Hanging out with family and friends; going to brunch; playing/watching sports, especially soccer; watching tv/movies; playing video games; hiking.

What would you be doing if not urology? In medicine, probably general surgery, interventional cardiology, or gastroenterology. Outside of medicine, I'd probably be an electrical engineer or a pilot (I'm fascinated by airplanes).

Random fact: So far I've visited 20 states and still have 30 to go.