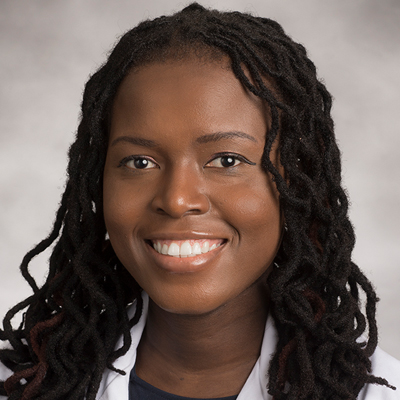 Undergrad: Fisk University


MD: University of Pittsburgh

Why Emory: Emory is a cutting-edge, innovative center that provides an outstanding environment for surgical training and represents every subspecialty, has a diverse patient population, offers a wide range of training experiences including robust open and laparoscopic surgeries, and gives the opportunity to rotate outside of the "purely academic" centers. The residents have great rapport and have been very welcoming. I also love that we get six months dedicated to research endeavors. It is a huge plus that Emory is in Atlanta as well.

5-year plan: To determine my subspecialty and graduate residency as a competent urologist.

Interests within urology: I am choosing to keep an open mind on subspecialty interests, though I am attracted to health equity and further diversifying the field of urology.

Hobbies: Spending quality time with loved ones, exploring and learning about different cultures, watching South Korean dramas, traveling, and working out.

What would you be doing if not urology: Within medicine, maybe gastroenterology. Outside of medicine, I'd be a lady that brunches, I can promise that.

Random fact: I have an incredible tolerance level for spicy foods.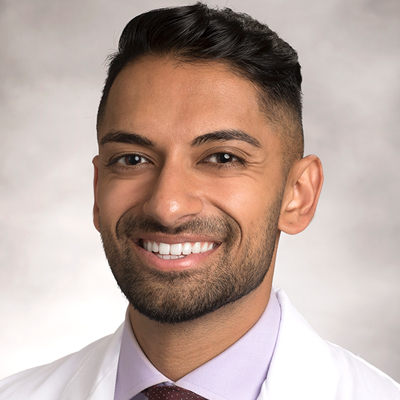 Undergrad: Brown University

MD: The Warren Alpert Medical School of Brown University

Why Emory? As one of the largest quaternary care facilities in the Southeast, Emory has the high volume, diversity of pathology, and strong research affiliations that easily make it a top-notch urology program. However, the variety of clinical settings and opportunity to work extensively with under-resourced populations stood out to me as unique to the program. During my away rotation, I was welcomed by an incredibly supportive and kind community — I met junior residents I knew I'd have a great time working with and senior residents who I wanted to be like one day. That month, I also got to see what it'd look like to train under some of the best teachers I have ever worked with and graduate residency with exceptional surgical skills, all while living in a fun, vibrant, diverse (and warm!) city.

5-year plan: Learn as much as possible and adopt a doggo.
Interests within urology: Reconstructive urology, infertility, gender-affirmation surgery, disparities in urologic care, technology in urology.

Hobbies: Working out, cooking/baking things way beyond my level of expertise, playing with other people's dogs, art, dance, brunch, Beyoncé.

What would you be doing if not urology? I used to work as a software engineer before med school, and while that's still my most financially responsible fallback plan, I would most definitely want to run a barbershop instead.

Random fact: I used to cut my own hair and gave haircuts to all my friends in college, which is probably where my love for cutting hair originated.
Ernest Allen Morton, MD, MBA, MS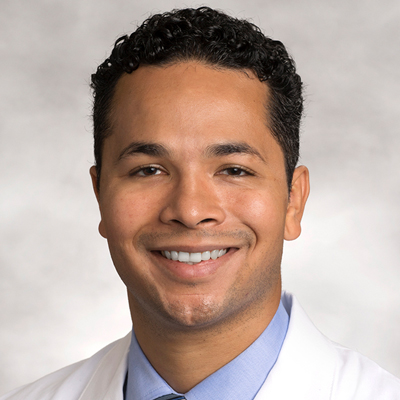 Undergrad: Central Michigan University

MD: Western Michigan University Homer Stryker MD School of Medicine

Why Emory? Emory had the two things that I was looking for: great surgical training and amazing people. Emory is a world class institution that provides it's trainees with the type of unparalleled clinical and research experiences that allow them to pursue any career path they desire upon graduation. While the training is important, the people you are surrounded by can truly make or break the experience. I thoroughly enjoyed speaking with everyone on interview day and instantly felt welcome and comfortable. Everyone seemed genuinely happy and excited to be here, and I couldn't help but want to become a part of that!

5-year plan: I will explore numerous clinical and research opportunities in urology and find my passion within the field. Furthermore, I hope to feel comfortable and confident in my clinical knowledge and surgical abilities.

Interests within urology: Health disparities are present in all fields of medicine. I want to work on identifying the disparities in urologic care that exist in our local community and create plans to address them.

Hobbies: I enjoy being outdoors and active, whether it's hiking, playing basketball, or water skiing, I enjoy almost anything that gets me outside and moving.

What would you be doing if not urology? I'd be a movie critic. Going to the movie theatre is one of my favorite pastimes and I usually see the majority of films released each year (I know this will most likely change now that residency has started).

Random fact: I have my commercial drivers license and used to drive a truck as an undergrad to pay for school.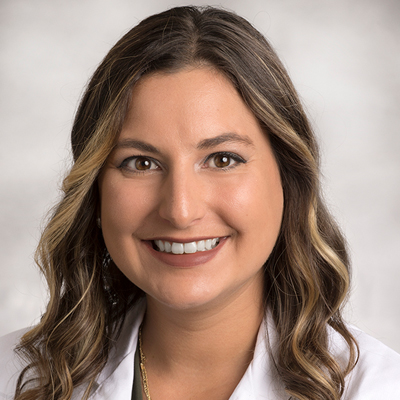 Undergrad: University of Alabama


MD: Louisiana State University in New Orleans

Why Emory: I was drawn to Emory because it is such a large volume hospital with unparalleled support and learning opportunities. I wanted to train at a place where I was confident that I would be ready to tackle any problem or handle any case following my residency. I was also looking for a place where people were happy to go to work every day. I knew I found it when I asked all the staff at Emory what their favorite part of their job was and they responded "the people."

5-year plan: Finish residency, get another Goldendoodle, learn how to "go with the flow."

Interests within urology: All of it! I'm not sure if I want to go into private practice or pursue a fellowship after residency, but I do know that I want to be closely involved in patient education and health literacy.

Hobbies: Rollerblading, cooking gumbo and other Cajun favorites, traveling, kickboxing, sand volleyball, DIYing, and constantly searching for the perfect meal.

What would you be doing if not urology: Traveling food critic.

Random fact: I was once the Queen of a Mardi Gras Parade.